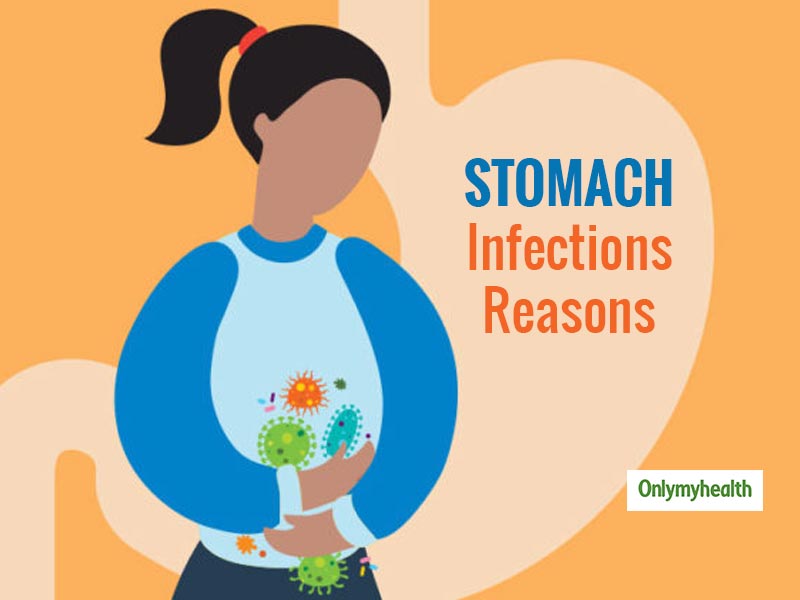 Stomach infections can be extremely uncomfortable. Hence, timely care and medication can provide relief from the pain.
Stomach infection is also known as bacterial enteritis. This is when your stomach is affected by a bacterial infection, leading to swelling in your stomach and intestines. You will experience symptoms such as vomiting, diarrhoea and severe stomach cramps. Abdominal pain, waking up in the middle of the night, vomiting, chills, weakness, loss of appetite, etc. are symptoms of a stomach infection. The risk of stomach infections is more in hot summer days. This season provides a suitable environment for the bacteria of this disease to thrive. In this season, chopped fruits, vegetables and other substances spoil quickly. Flies, mosquitoes carry these bacteria from one food item to another, and when we use these foods, the bacteria go inside the body, and the person falls ill. Contaminated water is also an essential reason for the spread of this disease. But in times like these when we all are mostly indoors and avoiding outside food and beverages, it is highly unlikely for one to get stomach infections. But just like bacteria is everywhere, these could be the possible reasons for one to get stomach infection even if eating home-cooked food:
Also Read: Viral Infections Cure: Fight Viral Infections With These 7 Antiviral Herbs
Due To Eating Old Or Raw Chicken
We all know how harmful it can be to eat rare or raw meat, something that has been in discussion across the globe in regards to coronavirus transmission. Hence, even if you are home, eating chicken cooked at home, there may be chances that the bird you bought could be old or the preparation would have gone bad due to extreme heat and use of certain ingredients, which turn stale faster than other ingredients. One of the most common examples for these is tomatoes. This vegetable easily becomes stale in extreme heat conditions, especially if not kept in the refrigerator on time. So, do not eat raw or uncooked chicken, buy only fresh raw chicken. If buying broiler chicken, check the date of manufacture or best-before date.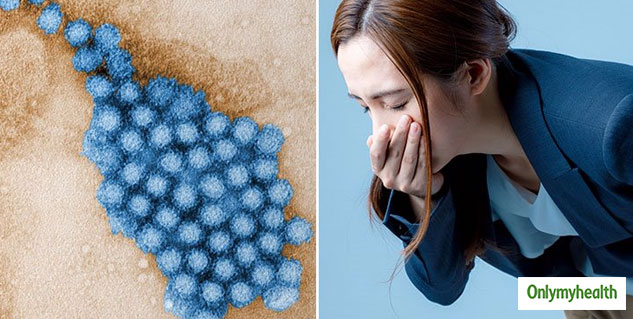 Due To Eating Stale Cut Vegetables
When we talk about outside food and bacterial infection, it happens when we eat something, which is kept outside or not stored properly for a long time. And in these hot and humid temperatures, it is common for vegetables and fruits, especially those which are kept cut for a long time to go back. Hence, do not store chopped vegetables and fruits for shortcuts. Always cut fresh fruits and vegetables as it has lesser chances of bacteria infestation.
Due To Dairy Products
A lot of people may not feel that great after consuming dairy products like milk or other by-products. When someone cannot digest milk, he/she may have lactose intolerance. Lactose is a natural sugar-like substance found in milk products. It is found in cheese, yoghurt, ice cream etc. Lactose intolerance can lead to issues like abdominal pain, bloating, etc. Lactose, a type of sugar, divides itself into two types of sugar, glucose and galactose, with the help of the lactase enzyme, which is secreted from the small intestines. Otherwise, the body cannot absorb lactose. This causes lactose intolerance when there is a deficiency of lactase in the body.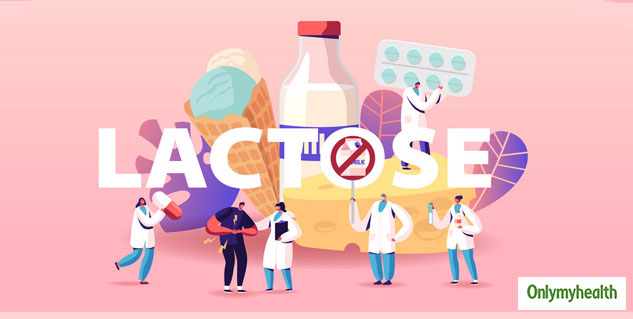 Due to Eating Warm Foods
Some foods are said to be warm, for they give a lot of warmth to the body from within. Primarily extremely beneficial for winters, such foods may be a little heavy for the stomach to digest in summers. This does not make these food items any unhealthier as sadly various healthy foods including dry fruits like walnuts and almonds, and even ginger, which has anti-inflammatory properties can become toxic for summers if had in huge quantities. Hence, try to eat these foods lesser than usual.
Also Read: Peach Fruit Leaf For Stomach Worms: Know How To Treat Intestinal Worms As Told by Baba Ramdev
Basic Precautions: Make sure you wash your hands after going to the toilet and before touching the food. You can add an extra layer of protection by washing your hands with liquid handwash. Unless your symptoms improve, do not prepare food for others. Don't try it. Don't get in close contact with other people when you're sick.
Read more articles on Healthy Diet