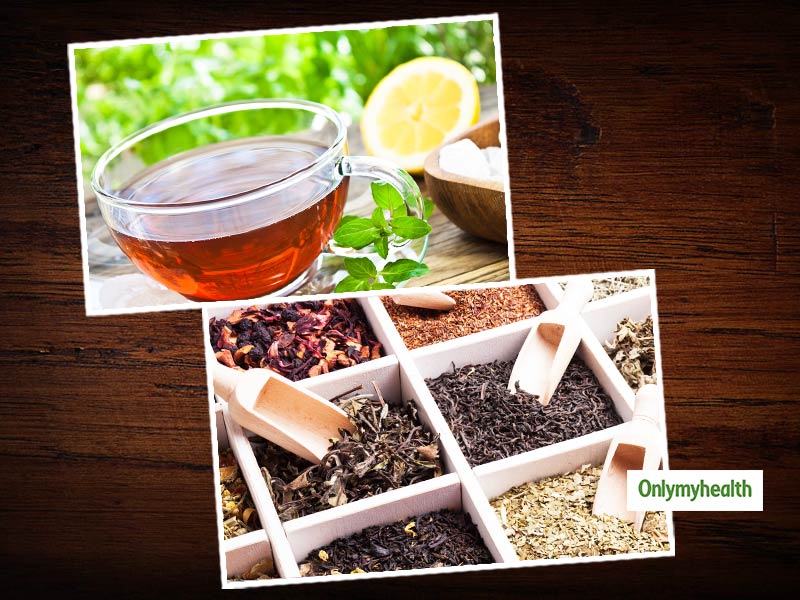 What is organic tea? The tea that is cultivated without the use of chemical fertilizers and pesticides is known as organic tea. This is the most preferred method of farming through which we are assured of the nutritious, healthy and safe product but strictly certified and monitored by responsible authorities is necessary to prevent the consumer from being deceived. "Organic certification is also to ensure the principles of safe food production, best land-use practices and protection of the environment. There are various national and international bodies which closely monitor and certify such products but stringent rules and periodical checks are mandatory to make sure the tea produced and manufactured has the necessary certification and labelling as per the norms laid down. It is imperative to obtain certification as per the National Programme for Organic Production (pop)" said Edwina Raj, Senior Dietician, Aster CMI Hospital.
What is non-organic tea? Is it bad for your health?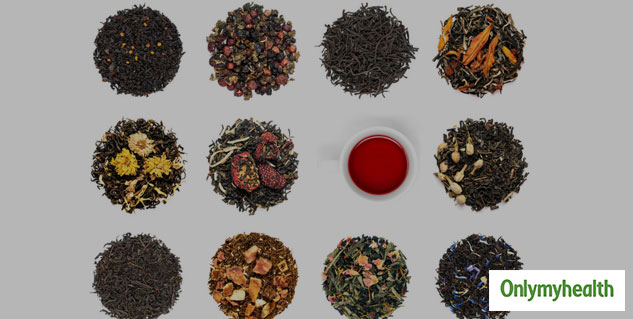 Fitness Nutrition Specialist Aman Puri,(Founder, Steadfast Nutrition) states that "non-organic tea is cultivated using chemical or synthetic fertilizers that contain nitrates to support plant growth in the non-organic way of production. Most tea companies prefer non-organic tea as they can be harvested in large quantities, comparatively cheaper, and the processing of the tea is much faster. Non-organic tea may have lesser benefit as compared to organic tea, but certainly, it is not unsafe for consumption. It has been several years that people are consuming non-organic tea, but there have been no reports of any significant side effects of the same."
Also Read: Indian Sherbet Berry Or Phalsa Fruit Is Both Healthy and Tasty, Read Its Benefits Here
What is the difference between organic and non-organic tea?
Chemical fertilizers, additives such as added synthetic colour, flavour and pesticides beyond the safe limit can significantly carry health risks such as hormonal imbalance, allergies, a potential threat in growing foetus, damage to the nervous system, respiratory disorders and developing cancer. At the same time, it is essential to buy certified organic products to ensure that these harmful elements are not present since organic products are expensive and hence there are chances for the manufacturers to cheat the consumer by falsely labelling it as organic and thereby end up making huge profit margin by not maintaining the quality standards maintained while producing organic tea leaves. Generally, non-organic tea enhances its taste by using medicines and chemicals. Moreover, the taste of organic tea is slightly less than that of non-organic tea.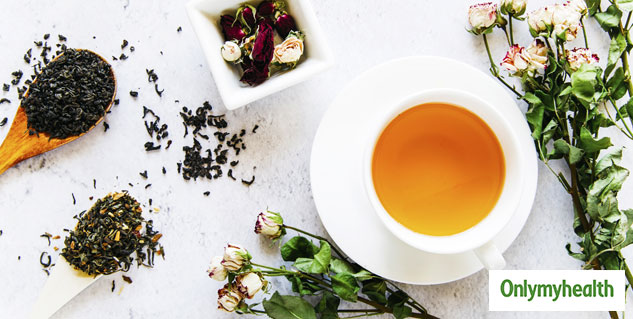 Health benefits of drinking organic tea
Mr Pawas Jain, Spokesperson of Indian Chai Company, says that "organic Tea, specially blended with flavours has multiple benefits. Organic tea contains no herbicide residue or synthetic pesticide on the leaves. Thus, from weight loss to detoxing to building up immunity, organic and natural, flavoured teas have lots of services for people of all age groups. Chai or tea is a blend of 20 herbs and spices which reduces acidity issues and is extremely popular for fighting diseases."
Also Read: 5 Things You Throw Away Can Be Used to Make Healthy Recipes
Immunity Organic Tea: It comes with Green tea blended with Lemon Tulsi, Cinnamon and Ginger. It helps with conditions like high blood pressure, diabetes and also reduces stress.
Weight Loss Organic tea: It consists of Garcinia Cambogia, lemongrass, cinnamon, ginger and coleus also relieves pain and swelling, reduces fever and improves sugar levels and cholesterol in the blood.
Turmeric Citrus Organic Tea: This tea comes with Curcumin, is responsible for anti-inflammatory, antiseptic and antibacterial properties.
Organic tea will essentially help improve your gut performance and help improve the activity of healthy bacteria in your gut. Are you struggling to lose weight? Then it would be best if you always considered adding organic tea to your diet.
Ingredients for Organic Tea
Cumin seeds - 1 teaspoon
Whole coriander - 1 teaspoon
Fennel - 1 teaspoon
Ginger - 2 fine slices
Black peppercorns - 1 teaspoon
Cloves - 5-7
Cinnamon - 2 pieces
Water - 1 litre
Organic Tea Recipe: To make organic tea, first put water in a heavy bottom pan and place it on the gas for heating. When the water starts boiling, add cumin, whole coriander, fennel, ginger, black pepper, cloves, cinnamon and boil all the ingredients together in the water. Boil water so that it remains half of its volume. When it boils, filter it and leave it for 5 to 10 minutes. Now sieve it with tea sieve. Now your organic tea is ready.
Also Read: Parsley Tea Recipe, Nutrition and Health Benefits
Which type of tea is healthiest amongst all?
It is nearly impossible to nominate only one tea as the healthiest as there are several teas which are suitable for our health. Here's the listing of some of the world's most beneficial teas by Fitness Nutrition Specialist Aman Puri.
Green Tea - It is one of the least processed teas and packed with antioxidants and polyphenols. Green Tea is rich in EGCG (epigallocatechin gallate) - an antioxidant with potent anti-cancer properties, it also supports cognitive and skin health.
White Tea - White Tea is considered as one of the most natural teas. It has potent antioxidant and anti-inflammatory properties.
Oolong Tea - This tea is good for managing weight as it has been shown to promote fat burning due to its healthy polyphenols and caffeine content.
Black Tea - Black is the most widely consumed tea across the world. It has the highest caffeine content, antioxidants and theaflavins, which help protect heart health.
Which tea has the least amount of pesticides?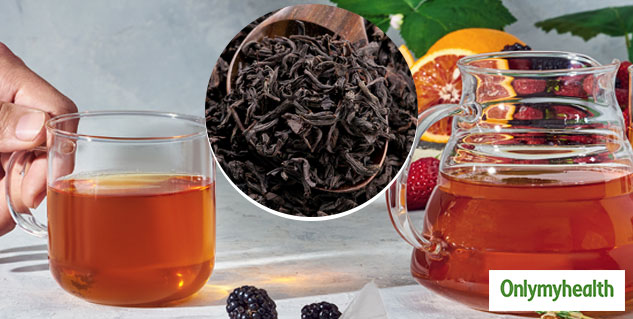 Choosing organic can be an excellent option. Organic products are linked to a reduced risk of cancer, and it also keeps the planet healthier. There are several brands available which provide teas with least pesticide content. Here is how one can avoid buying tea with pesticides.
Also Read: Long Working Hours Can Put You At Risk Of Hypertension, Know Preventive Tips From Doctor
Check for the organic certification.
Prefer buying teas from companies that report where the tea is cultivated and harvested.
Always check the ingredient list to prevent the presence of any harmful additives, colourings and flavours.
Prefer Non-GMO certified teas.
What is the difference between regular tea and organic tea?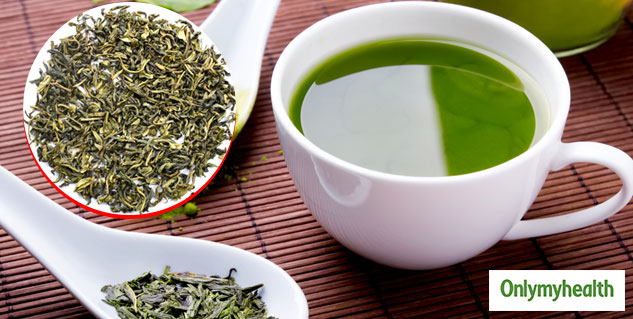 The fact that organic tea is cultivated without the use of chemical fertilisers, pesticides, fungicides, or herbicides is one of the most apparent differences between organic tea and regular tea. Regular tea results in pesticide poisoning, which causes terrible symptoms such as nausea and vomiting, itching, burning, diarrhoea and muscle pain, and at the end, infertility and lives lost to cancer. "Regular tea, which is also less nutritious and of less quality than organic tea, can be adulterated. Loose leaf tea in tea bags is less often pasteurised than tea dust. So before ordering, make sure you read the package's ingredient list. Regular processing of tea has a destructive threefold effect: it affects the health of farmers, the health of the world and the health of consumers. Organic Tea is healthier comparatively as it is prepared without any use of fertilizers, pesticides and other harmful chemicals" said Ms Ridhima Batra, Certified Diabetic Educator, Sports Nutritionist and Founder of Nutrition Defined.
Also Read: Add These 5 Foods To Your Diet To Increase The Levels of HDL or Good Cholesterol
Which tea is safe to drink every day?
Senior Dietician, Edwina Raj, states that "Camellia Sinensis's leaves (a type of tea plant) have been used for medicinal purposes. This tea has been cultivated for thousands of years. Tea consumption is useful for prevention of many diseases and helps in maintaining cardiovascular and metabolic health. The polyphenolic compounds present in black and green tea help prevent heart disease and has additional benefits of anti-ageing, anti-diabetic,anti-cancer properties. But excess consumption of tea hinders the absorption or utilization of iron in our body. Hence 2 cups per day would be beneficial but avoid consuming immediately after your meals."
Read More Articles in Healthy Diet