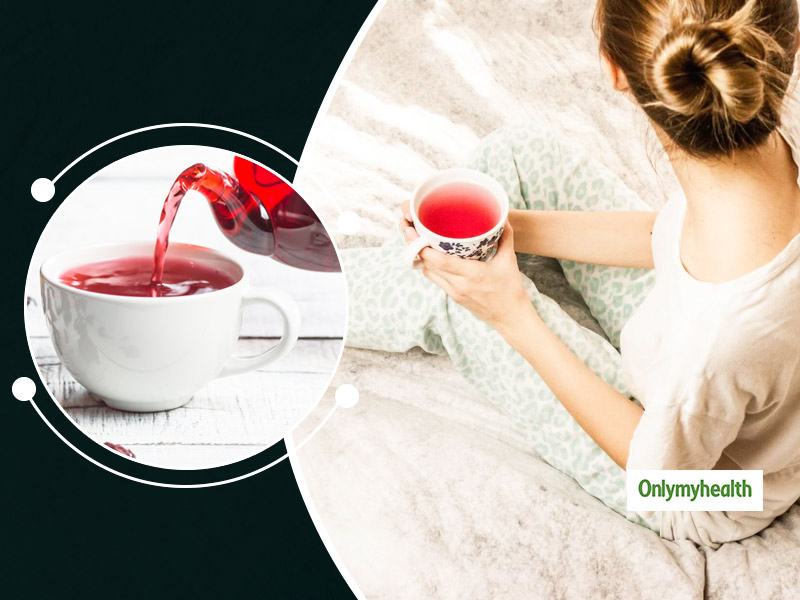 Green tea, black tea, oolong tea, herbal tea are very common these days but have you ever tried a flower tea? For the uninitiated, there are many edible flowers that you can make tasty dishes with. The most popular being rose followed by hibiscus and marigold. These flowers are not just beautiful but also healthy for the number of nutrients each petal contains. In this article, we are telling you flower tea benefits and one special flower tea recipe. Keep reading to know.
Hibiscus Tea
Hibiscus, the beautiful red flower has a plethora of hidden health benefits. The petals have been made into pakoras but today, we will tell you how to make hibiscus tea and how it helps in boosting overall health.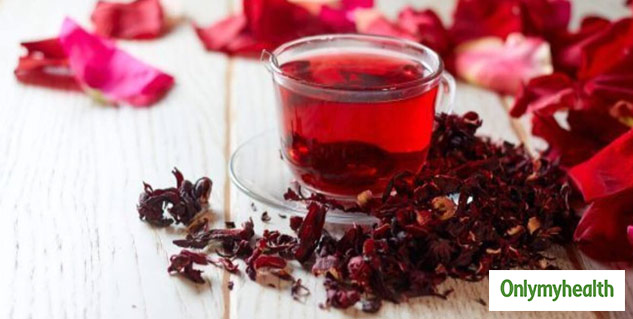 Benefits of Hibiscus Tea
Yes, there are many benefits of drinking hibiscus tea out of which four we are telling you here.
Weight Loss
Well, if you are bored with drinking green tea to lose some inches, try the colourful and healthful hibiscus tea. You can certainly make a fusion tea with some green tea, lemon and honey to it. Sip it daily and see yourself getting into shape, reduce body fat and prevent obesity. For better results, drink garlic water in the morning.
Immunity Boost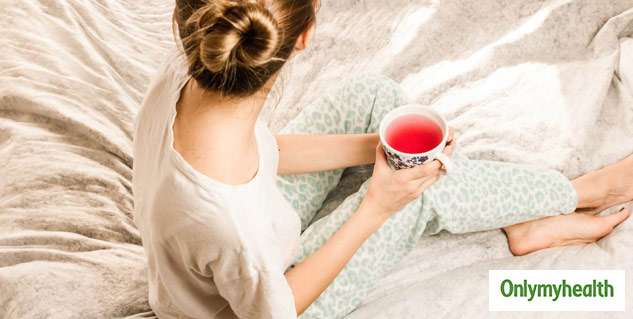 Hibiscus has found to inhibit bacterial activity in the body to prevent many bacterial infections and diseases. Before they make you sick and bed-ridden, start drinking hibiscus tea. You can also drink Ashwagandha tea for immunity.
Hypertension control
High blood pressure is harmful for heart health. Hibiscus flower possesses blood pressure-lowering properties to keep BP under control. Those who are at higher risk of getting BP must drink this tea to prevent hypertension.
Also Read: Long Working Hours Can Put You At Risk Of Hypertension, Know Preventive Tips From Doctor
Full of antioxidants
Antioxidants are as important as vitamins and minerals as these help in the prevention of a number of diseases. A research found that hibiscus kills the free radicals that damage the cells in our bodies. It not only strengthens the immune system but also secures skin health, heart health and premature aging.
Also Read: Parsley Tea Recipe, Nutrition and Health Benefits
How to make Hibiscus Tea?
Want to know the trick of turning flower into tea? Here we have hibiscus tea recipe to help you make this lovely pink tea. Follow these steps to brew the best hibiscus tea.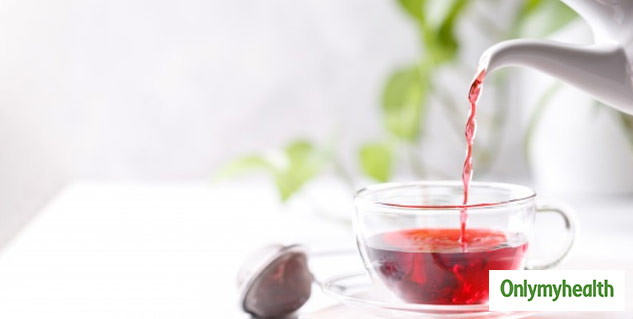 Firstly, we need a hibiscus flower. While plucking the flower, make sure the petals are fresh and blooming.
Now, separate petals or just tear them.
Clean them properly in water. Washing twice would be better to discard any dirt or germ on them.
Now, take a pan and pour one and a half cups of water to it. You can increase the amount as per servings.
Bring the water to a boil and then add hibiscus petals.
Turn the gas on low flame and let it boil for 2 minutes.
Turn off the gas and put a lid on the pan and keep it aside.
After 5-6 minutes, strain the tea.
Your hibiscus tea is ready.
You may add lemon and honey to enhance the taste.
Hibiscus flower tea is a great way to uplift your health. Drinking this flower tea daily can fix numerous health issues.
Read More Articles in Healthy Diet