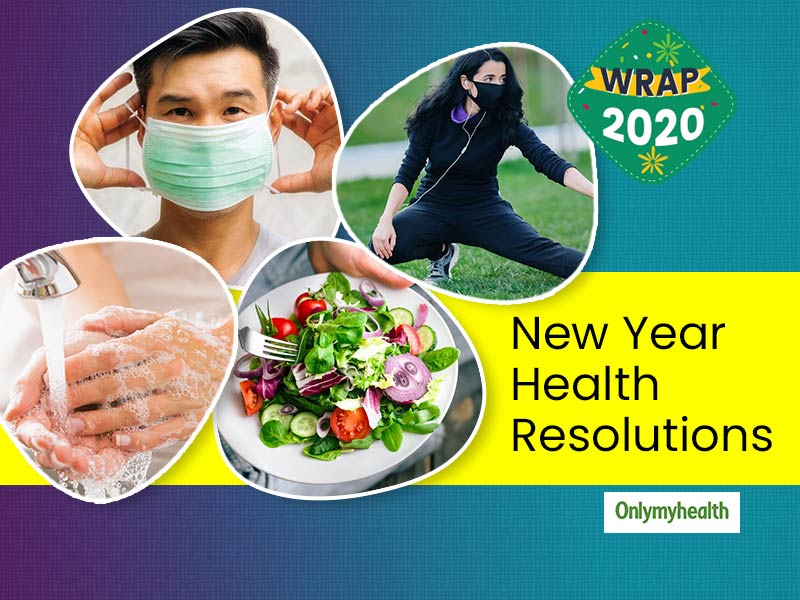 Do you know the golden rules to maintain essential health? We have covered 8 principles of healthy living in the pandemic era in this article.
As we bid goodbye to 2020, there are so many things that we are hoping would end with this year and COVID-19 tops that list. This year should be declared pandemic year in history books as we witnessed this virus outbreak turning into a pandemic and causing massive destruction worldwide. The new year brings new hope and as we move forward, we request you to keep your health in prime focus. A healthy mind and body are all you need to fulfil all the goals of life. Therefore, step into 2021 with the resolution of following these principles of healthy living.
#1 Hygiene with Handwashing
Do you wash your hands after touching a foreign object? Coronavirus has taught us an important lesson of hygiene which is handwashing. It won't be wrong to say that nature gave us a live example of the necessity of handwashing. Cleaning the hands before & after eating, after coming back home from outside, after using the washroom, after shaking hands with someone, etc. Your hands are easy carriers of germs and bacteria that enter your body through the food you eat with unclean hands. Keeping the hands clean and washing them with soap would eliminate the germ & bacteria thereby reducing the risk of infections & diseases. Here are the steps of handwashing: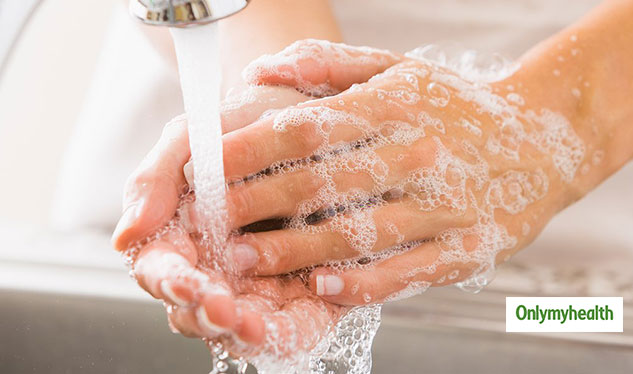 First, wet your hands with water.
Use a soap and form froth
Rub your palms and back of the hands
Interlock your finger and rub them from front and back
Rub your thumbs and wrists
Clean your hands for at least 20 seconds and then wash properly.
Washing hands with regular soap produces better results as compared to antibacterial soap. Only when you are travelling or stuck in a situation where handwashing is not possible, disinfect your hands using an alcohol-based sanitiser as it kills germs more effectively.
Also Read: Regular Soap V/S Antibacterial Soap, Which One Is Better?
#2 Mask is a Must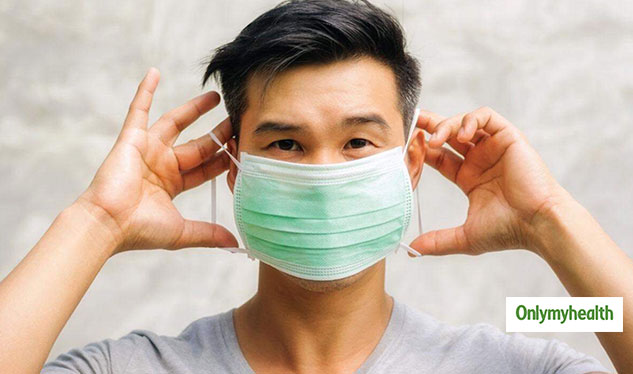 Possibly the only accessory that we bought this year was a mask! Even today, you would find mask stalls more than any other stall. Ensure to wear a mask every time you step out to protect yourself and you family members. That's because if by any chance you contract the fatal virus, your family members and close friends would be at the most risk. Also, do not unnecessarily touch your mask as the virus would then get transferred to your hands. Change your mask daily and clean them properly. Keep spare masks with you in case you need it. Borrowing a mask from someone else is a bad idea!
Also Read: Know The Don'ts Of Wearing A Mask
#3 Keep Distance with Social distancing
Meet your friends but maintain the distance. This is one of the very important principles that we need to follow not just today but also in the following times. The pandemic era is all about staying safe and keeping others safe. By maintaining the six feet distance in public places, you can prevent the transmission of viruses and bacteria.
Malls, gyms, theatres and public transports are now open but with caution. Make sure that there is at least 6 feet distance between you and other people in these places as you wouldn't want to put yourself in danger but coming close to strangers, right?
#4 Boost Immunity with Zinc
Did you know about the importance of a stronger immune system before the coronavirus pandemic hit? We worked upon our immunity so much this year that all records are broken! One of the main principles of healthy living is better immunity. If your immune system is strong, your body can fight any virus, bacteria or illness with ease. It is the protective shield that keeps our health. And while we know more of the natural immunity-boosting foods and ingredients by now, zinc is something whose benefits are still under the wraps. A study found that zinc deficiency can worsen the condition of covid-19 patients. Zinc mineral is a potent immune-booster and inflammation-inhibitor. Its deficiency can weaken immunity and cause inflammation which is life-threatening for patients. Foods that are high in zinc are:
Pumpkin seeds
Nuts
Whole grains
Dark chocolate
Green beans
Mushroom
Potatoes
Dairy products
Meat
Fish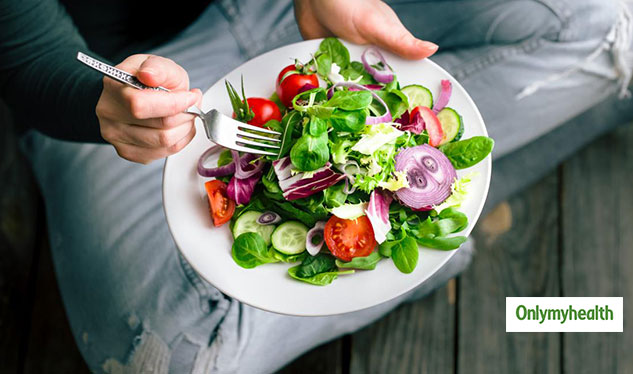 #5 Watch Out Your Diet and Make It More Nutritious
Diet decides our health and we are in full support of this statement. What we eat reflects on our bodies. Most of the problems can be easily tackled with the right diet. In this pandemic era, we have understood the role of diet for holistic wellness. Eating fresh and organic food is the key to good health. Also, we are well aware of the risks associated with outside food and it won't be wise to take the risk.
Buy and cook fresh vegetables
Eat a lot of fruits especially those high in Vitamin C
Avoid packaged and processed foods
Prevent ready-to-eat meals
Heat leftover food before consumption and avoid consuming long kept food
#6 Stay Physically Active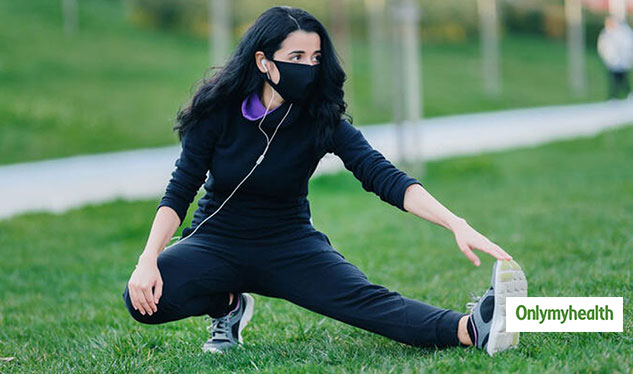 You are not supposed to be in close contact with people and avoiding public places and gatherings is also advised but that doesn't mean you lie on the couch and watch Netflix! Make a resolution that you would be physically active throughout the year with at least 30 minutes of daily physical activity. It doesn't have to be a gym but brisk walking, jogging, running and playing any sport would be good. If you abide by this, you are going to be healthy and fit the whole year.
Also Read: How To Increase Vitamin D Levels In The Body?
#7 Soak Up the Sun for Vitamin D
Vitamin D is proved to be one of the most vital vitamins for human health. It was found that people with vitamin D deficiency are susceptible to coronavirus as this vitamin is linked to immunity. Sunlight is the greatest source of vitamin D and the most feasible option too. Just sit in the morning sun for a couple of hours to optimise vitamin D levels in the body. Make it a habit to soak some sun daily. If you fail to do so, consult your doctor and get some vitamin D supplements. These would help in managing vitamin D levels in the body.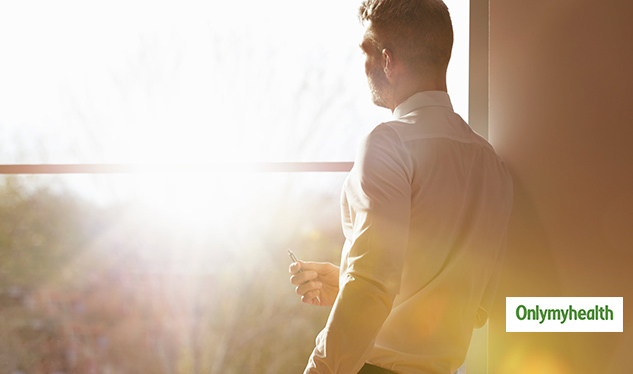 #8 Relaxation and mindfulness are equally important
As important it is to work and be active, equally important is sleep and relaxation. Taking unnecessary stress due to workload or health concerns would only complicate your situation. Practice mindfulness by doing yoga, meditation and participating in stress-relieving exercises like dancing, painting, etc. To live long and healthy, ensure that you go to bed leaving behind your stress and worries. Sleep well for a calmer mind and healthier body.
To control the pandemic situation, exercising these points is a must. These are golden rules for healthy living. These basic principles can bring significant changes to your life. When you modify your lifestyle, it may be difficult to make adjustments in the beginning but with time, you'd get used to it. As you start to learn the pros of such a lifestyle, you would begin to love your life more. It is not easy to keep oneself safe during the pandemic era. Hence, one should focus on health to avert as many risks as possible. As you step into a new year, make a resolution to mark the beginnings with a new you. Trust us, you would be healthier and happier.
Read More Articles in Miscellaneous