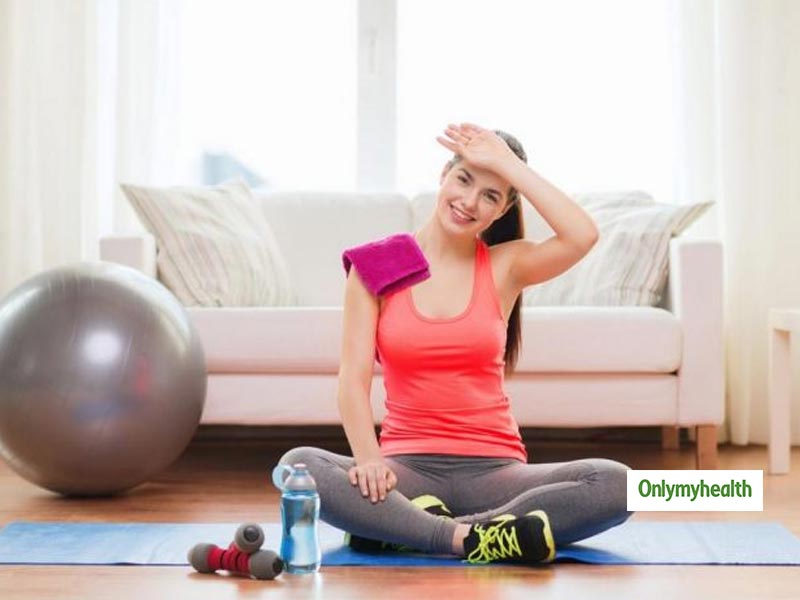 Most of us are exercising at home with limited equipment. Or, let us just say that we are doing only those exercises that do not require any equipment at all. This is a true story of most people at this time. We have to compromise on a lot of things to stay safe and sound during the coronavirus pandemic, workout is one of them. Not going out is necessary but exercising your body is also important to strengthen your immune cells that are the main defense against the COVID-19 virus. Exercising reduces stress and releases happy hormones that hold your health in place and boost immunity. You don't have any equipment at home? No problem at all. You can exercise with different household things around you. We will tell you how to do it but you need to read this article for that.
Split squat with water bottles
A split-squad exercise helps to strengthen each leg as you exercise the glutes, quads and hamstrings. This is a different exercise as it targets one leg at a time. To perform this exercise at home, you need water bottles.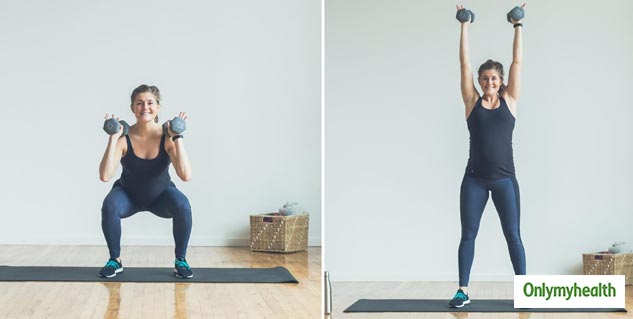 Take one bottle in each hand.
Keep your left foot back and right foot forwards like lunges.
Try to touch the floor by bending your knees.
Take one bottle filled with water in each hand and try to get up with your legs.
Stretch your arms on the sides without bending.
Do 10 repetitions.
Squat Press with Coldrink bottle
This is a compound lifting exercise wherein you'll be doing push press and squats altogether. This exercise works on your arms, shoulders and leg muscles to strengthen them. Besides, this exercise also improves flexibility and body balancing. Generally, this workout is performed with a set of dumbbells but you can do this with a 1.5L coke bottle.
Hold one full coke bottle in each hand.
Stand straight with your feet in shoulder width distance
Now, sit in the squat position with our thighs and knees parallel to the floor and chest up.
While taking the bottles up over your head, get back to the standing position.
Repeat this 20 times.
Push up with a pillow
Pushups are said to be both easy and tough at the same time. This is one hassle-free exercise that works the entire body in a go while strengthening your muscles. You can use a pillow to make it more challenging. You must try Buddy Workout for fun an fitness. Also, if you have kids at home, you may include them here just like how actor Karanvir Bohra did.
Glute Strengtehning with a chair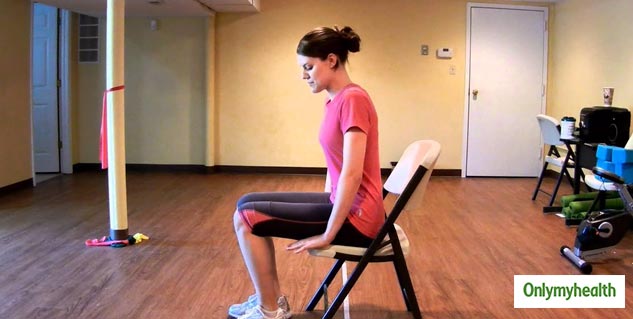 This is the seated hip thrust exercise which is good for people who are doing work from home and stay seated for long hours. It also aids neck pain during work from home.
Sit on the chair with your hip at the edge so that your knees are bent at 90 degrees with your feet touching the floor.
Keep your hands on the armrest for support.
Lean back and try to bring your knees close to your chest.
Coming back to the original position without your feet touching the ground.
Read More Such Articles in Exercise and Fitness