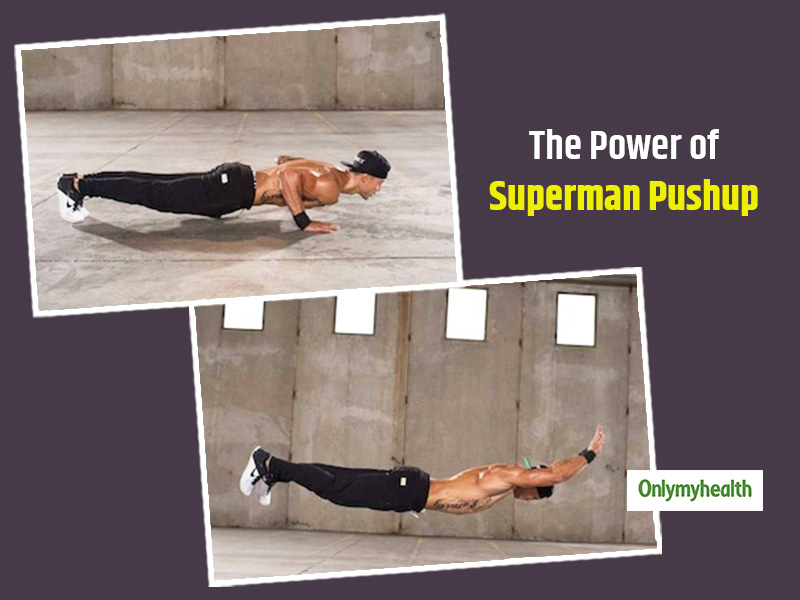 Pushups alone are not so easy and effortless as it looks, at least not for beginners. And then there is superman pushup which is the extreme level pushup. It is not a cakewalk even for fitness enthusiasts, you can now imagine the intensity and difficulty level of this pushup. It is easier to do 100 pushups than doing one set of superman pushups. No doubt this is counted amongst one of the hardest pushups in the world. If you consider yourself to be fit, you may try your hands on the superman push-up. Take your exercise regime to the next level with this push-up.
What Is Superman Pushup?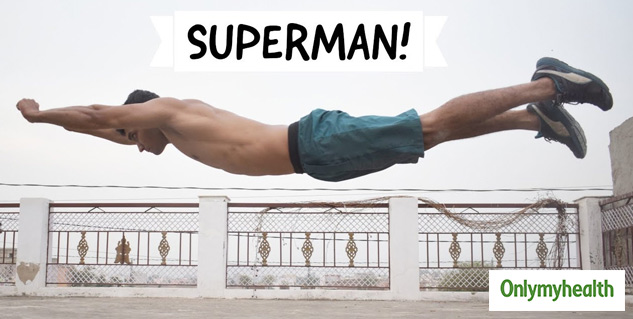 Superman push-up is the advanced level of the standard push-ups with high intensity. It is not easy to be done as this puts extreme pressure on the body and balance. To raise your whole body in the push-up position is the toughest part that requires super energy, probably which is why this form is given the name- Superman pushup! However, those who mastered it would gain innumerable benefits in terms of muscle strength, agility, flexibility and body balance. It requires extraordinary muscle activation to rise the whole body from the chest and abs to the air and then land holding the same position. Fitness Icon Milind Soman recently shared a clip of him doing the superman pushups on his Instagram handle and it shows that this isn't everyone's cup of tea!
How To Do Superman Pushups?
It looks easy and fascinating in the pictures but once you try it, you would know the amount of strength, focus and strategy go into mastering the art. Here is the step-by-step guide to do Superman pushups:
Come to the standard pushup position.
Make sure that our body is straight. Also, your hands and arms should be straight throughout.
It is very important while performing this exercise.
Work your upper thighs and core body.
Press down your hands and feet and try to raise the body in the air, parallel to the floor.
Keep your hands straight, parallel to the ground. You must feel like flying.
As you descend towards the ground, get back to the starting position. This is the most tricky part to maintain the position despite the torque.
It may seem easy while reading but one must not do it in haste. You must train for this exercise weeks(must for beginners) before to actually try your hands on this one.
To perfectly do this form, the basic requirement is a strong core. Only pushups and plank can prepare the body for this advanced level pushup. Crunches may give you the desired abs but it doesn't work on the core. This is why, you need to do core-strengthening exercises first before heading to superman pushups.
Also Read: Buddy Workout, Exercise With Your Buddy For A Fun Fitness Session
It is better to practice plank daily if you want a strong core. Not just for superman push-ups but otherwise too. Plank is the easiest and extremely beneficial exercise for the body and health. Not only it drives weight loss but it also boosts abdominal functions to keep health issues at bay. With a stronger core body, you can do anything with utmost ease, even superman push-ups.
Read More in Exercise and Fitness