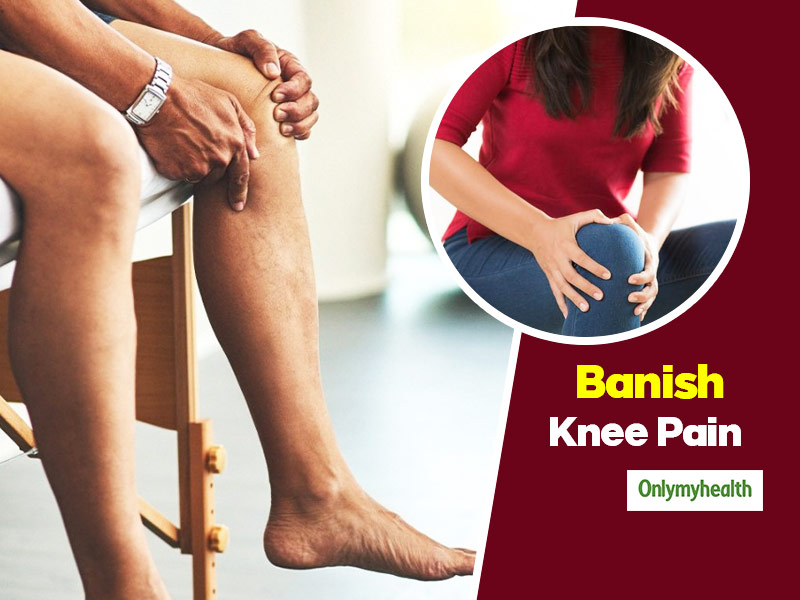 Long hours of sitting can hamper your knee health. You may have to deal with unbearable knee joint pain that directly affects your leg strength and it may take days, weeks or even months to recuperate. If you are doing work from home these days, we need to pay extra attention at home as we sit negligently for comfort. You must have heard from people to walk every one or hour to exercise your joints. Many people are complaining of debilitating knee and joint pain these days. If you are too are one of them, here are some effective exercises by celebrity nutritionist Rujuta Diwekar to ward off the pain and improve leg strength.
Straight Leg Raises
This is probably the easiest and low-impact exercise which strengthens the muscles situated on the front side of the thigh, also known as, quadriceps.
Lie down on a clean flat surface. You may also do this on a Yoga mat.
Now bend your left knee with the foot placed flat on the floor.
Keep the right leg straight.
Now, raise the right leg slowly without bending and try to bring it to the height of the left knee.
Do this at least 15 times.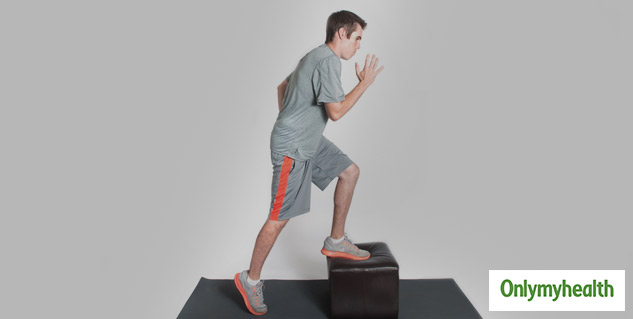 Step-Ups
The next exercise in the line is step-ups that you can do inside the house on any surface at a reasonable height or the steps. This exercise is known to increase joint strength, flexibility and mobility. Also, it is good for those trying to lose weight.
Place your right foot on a step or a low-height platform or bench.
Keep the body straight.
Bend the knee keeping the right foot flat on the floor.
Touch the toe of the right foot and back. Repeat this on both sides for 15-20 times.
Wall Squats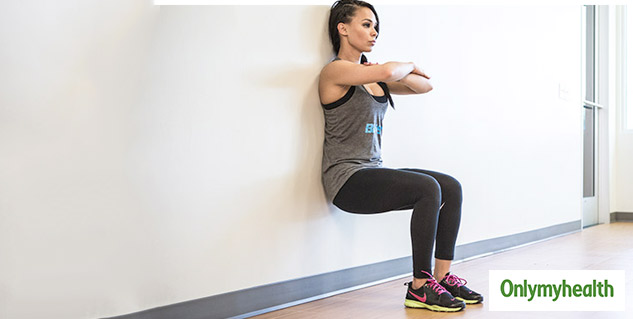 This is another simple but effective exercise to boost joint strength and aid back pain.
Stand straight against a wall with your back touching the wall.
Keep some distance in your feet, about the width of your shoulder.
Slowly bend your knees and slide your upper body against the wall.
Hold this position for 10 seconds and then slide up to the normal position.
Do this 15 times.
Calf Raises
If you want your knees to stay strong and mobile against aging, calf raises are a must to do.
Stand straight with your back facing a wall or a couch or even a sturdy chair for balance.
Now, slowly raise the heels of both legs to the maximum height and hold for 10 seconds.
Now, return and repeat this 15-20 times.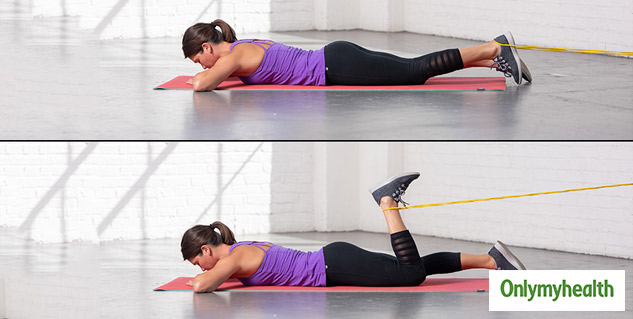 Hamstring Curls
Lie flat on a clean and even surface with your stomach.
Try to bring your heels towards your hips. If not touch, try to bring them as closer as you can.
Hold there for 10 seconds and then return back to the normal position.
Do this 15 times daily to reap the benefits.
NOTE: You must consult your doctor before doing these exercises if you have an ailing knee or joint condition. This would prevent any damage.
Read More in Exercise and Fitness