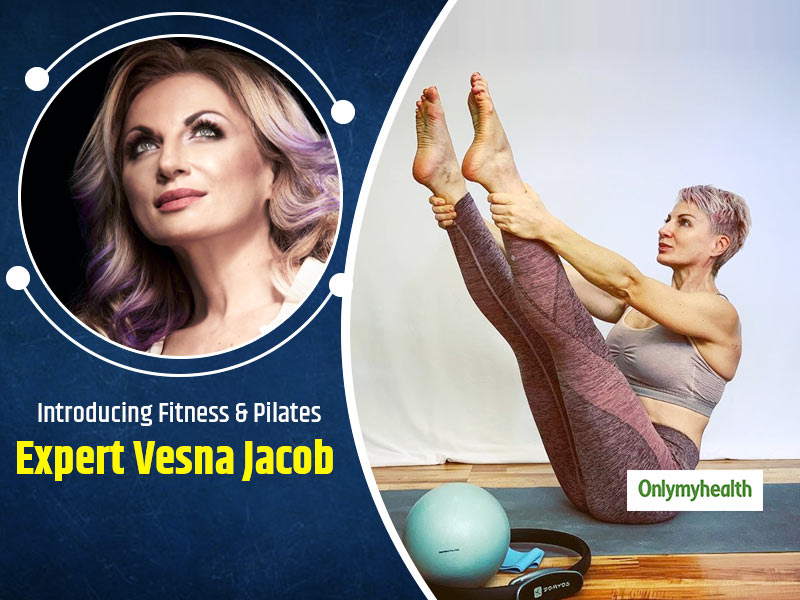 Life has a strange way of playing itself out. If you look at my life, in snapshots, you will see an athlete poised to make it big, and then in a flash you may catch me sinking in the depth of uncertainty. And pain, physical and mental. But then, I rise like a phoenix, determined to let nothing block my path. My journey has been a roller coaster of surviving a war - actually and metaphorically. Of self-healing, exploration and getting over the negative emotions that failures tend to tag along. It didn't seem like that then, but the misfortunes that I had early in my life helped me get to where I am today. Let me start from the beginning.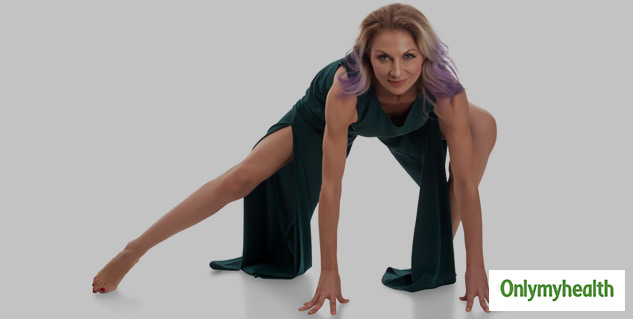 Basketball & War : Bosnia
I am from Bosnia, back then it was still Yugoslavia. Since childhood I was always inclined towards athletics. I found my anchor in basketball, and I was pretty good. By the time I was 15, I was a national level basketball player with a bright future ahead of me. That's when the Bosnian war broke out...and everything changed. I remember the shelling, the hideouts in bunkers and the injured in the hospitals. People were dying. I started volunteering at the hospital and later got a degree in nursing. But in the mayhem of the war, I still held on to Basketball. It was my one true love, as long as I had basketball, I could face anything. Back then, in Bosnia, it was a thing of great pride to earn a livelihood from something that you love the most.
Also Read: Understanding Mental Health Benefits of Pilates
An Athlete Refugee : Germany
My wish was granted and I got a chance to play basketball professionally in Germany. I was ecstatic, this was going to change my life. Well, my life was indeed going to change, but not the way I had imagined. Only a week before I signed my first professional contract I suffered a injury in my right knee. It was bad and I had to undergo an emergency surgery. The contract had not been signed yet and so on paper I was still a refugee in Germany, not a professional basketball player. I believe that the medical attention I got, was what a refugee could expect. The surgery was botched up. The pain aside, there were long term repercussions. My career, my passion, my love for sports was on the line.
I was going to let that happen, in desperation I thought that if I push myself to walk, run and exercise I could force my knee to heal. Let me tell you now, this never works. Little did I realise then, that I was 20 kilos heavier and entirely off the track. The more I tried to recover, the worse my knee injury got. My right knee was perpetually swollen. The range of motion was only 30 degrees, and the entire weight was on the left leg. Result was bulging disks, cervical concerns, and unbearable pain. It was after 6 months that the doctors realised that something was not right. There was a second surgery. I was told that the fixtures placed in the knee were grinding the joint. The ligaments never healed, worse, the entire cartilage was damaged too. I was told I would never be able to walk without a limp. It took me a while to let the feeling sink in.
Hitting Rock Bottom
I was doomed to never wear high heels or even sit cross legged. Worse, the dream of being a sportsperson was snatched away from me. Doctors had told me I wouldn't be able to do even recreational sports. I had survived the war, the anguish of losing family members to it, the bloodshed and shelling...because I had basketball. And now it was gone too. The floodgates opened. And all loss, betrayal, disappointment, anguish that I had kept bottled up till then, came rushing back. I didn't know how I would survive this feeling of absolute low.
I think as a survival mechanism, I took to smoking, drinking and late night partying. I escaped reality by being completely opposite to my true self. I would drink to drown myself in self-oblivion only to feel worse about it when the intoxication wore away. This vicious cycle went on for a few months.
The Turning Point
Finally one morning, it happened. The turning point. I woke up and I just could not recognise myself. 20 kilos heavier, a failed athlete, was this who I was going to be for the rest of my life? The answer was clear. No. I decided to heal emotionally. The task seemed enormous. But I decided to take each day, each step as it came. This is the mantra I still follow today.
I needed to remove myself from the environment. I decided to head to Bosnia. This was the start of another phase of my life when I joined the US Army as a translator. By then I had also started studying body movements and conditioning. I was in and out of the gym often for exercising. Not many people know this about me, but I was also training US soldiers and trust me, I was a tough task master. It was that phase when I felt better; I could squat, do lunges, I had started walking without a limp, even played a little basketball.
My Choice Was A Better Life - We all get choices, which can help determine the future. My choice was to live a better life. I was aware that my body could heal and for the same, I never set unrealistic standards or big goals that I could never achieve.
Hello Pilates
My progress was a great motivation and I was on top of the world. I remember exercising my routine when a master surgeon came up to me and told me I was moving my body all wrong. As harsh as that may have sounded I heard him explain how I was not using my core and how my glutes were under-powered. He introduced me to the beautiful world of Pilates and helped me learn under his guidance for the next two years.
Pilates is a system of exercise that was invented by Joseph Pilates, a German. The core of Pilates is in strengthen the mind and body. But more on Pilates in my upcoming posts, here on OnlyMyHealth. For me, Pilates came as an epiphany. It was like a missing piece of the puzzle.
Also Read: Nail Aerial Pilates Like A Pro, Just Like Alia Bhatt Did. Know-How To Stay In Shape With Aerial Pilates
Love & Life In India
I met my husband online. It was before the days of Facebook or whatsapp. We met and then I came to India on a trip and I just knew that this is where I was meant to be. Everything happened in 33 days, and my whole life changed. It was goodbye to Bosnia and opening up my heart and soul to India. It was whirlwind and then when I was beginning to settle in, I started going to the gym and practicing Pilates. I began training close friends. The word started spreading. It was the year 2000, the Internet was not as strong as it is right now. But the inquiries kept coming in. The circle kept getting bigger. In the last 10 years I have training so many people, pageant winners, actors. I have written books, I have been featured on Television and written several columns. I have a studio where I continue to practice and teach Pilates. During this journey, I gave birth to my daughter, which also made me inclined towards spiritual healing. To sum it all, I would say it has been a journey of physical as well as internal transformation. Now, being a power plate trainer and a Pilates instructor, I know that one must listen to the calling coming from within, and believe in their instincts for a better recovery and a memorable journey.
Share this story to those who need Vesna's 'never give up' inspirational story. Stay tuned to Onlymyhealth as we bring to you our new fitness expert Vesna Jacob every Saturday with her fitness tips and secrets through Pilates and core training.
(As told by Vesna Jacob)
Read more articles on Exercise & Fitness