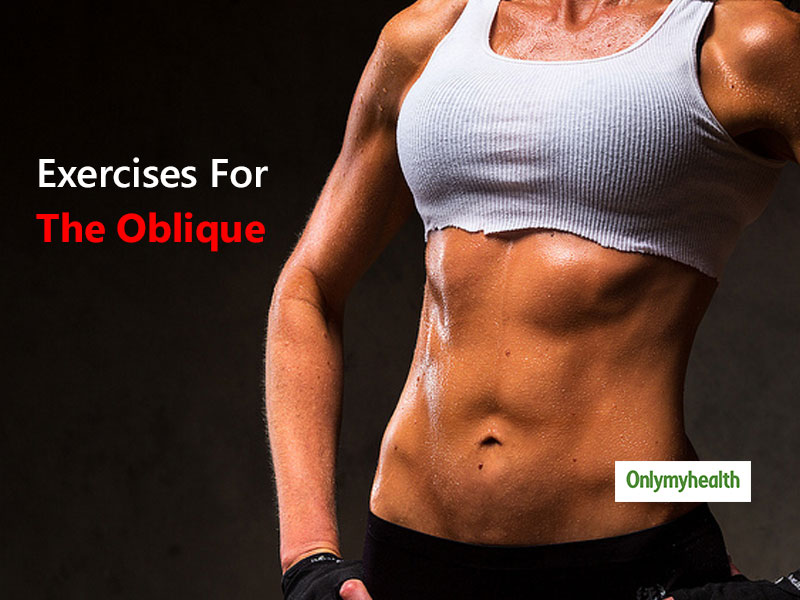 Various studies indicate that exercising in the morning is not just great to be in shape but also extremely important to stay energised the rest of the day. Also, this is the time when your body is in the best form and energy after a good sleep. For the same, one must know that strengthening the core is a great way to kickstart your day. A workout routine that targets the obliques and abs is a great way to kickstart your day, making your body healthier and energetic for the rest of the day. But before anything, do not forget to do a warm-up as your body needs that much to get in action after a prolonged period of rest. So, if you are one of those who wish to stay happy, energised and not at all grumpy in the morning, try doing this great abs and obliques workout to see the difference.
Exercises for Abs And Obliques:
High Crunches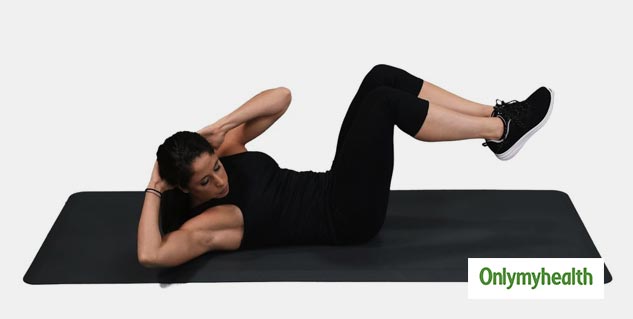 A classic core exercise, crunches are incredibly useful in training the abdominal muscles. After a warm up session, start with laying on the back. Do not forget to have a mat below you to avoid any workout injury. Keep your hands by your ears, and the elbows wideout. Once in this position, elevate your legs in the 90-degree angle. If elevating it straight it a problem then have a slight bend in the knees. Then start with curling your spine up and down. Let your head touch the floor and feel the crunch on the abs. This is how you will know that you are doing high crunch the right way.
TIP: Do three sets of 10 each.
Also Read: Don't Commit These Mistakes While Stretching, It Can Give You Long-Term Complications
Leg Raises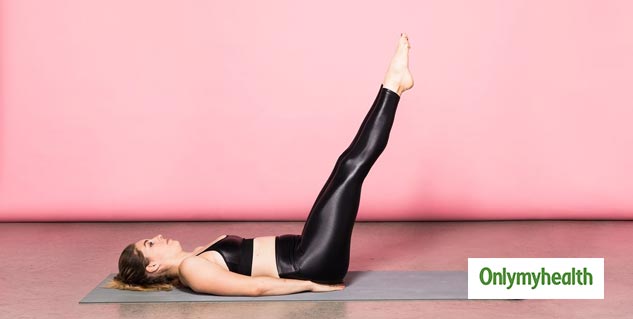 Next, after high crunches, get into the mood of doing some leg raises. Yet another extremely effective fat cutter exercise, leg raises are simple to do. This is how you can do a leg raise properly:
Lie flat on a yoga mat, keeping both the feet closer.
Keep both hands perpendicular to the floor with your palm firmly placed on the ground.
Keep your breathing normal and straighten both legs upwards.
You have to raise your legs until a 90-degree angle is formed between your legs and chest at the waist.
Hold both your legs in this position for 15 to 20 seconds and then bring your feet to the ground. Do not keep your legs on the ground but slightly elevated from the ground.
In the initial stages, elevate your legs for only a few seconds, because keeping the feet up, puts a lot of pressure on the abdominal muscles.
The period of elevating the legs should be gradually increased after one week.
TIP: Do this three sets of 10 leg raises each. Give a few minutes break between each set.
Raised Leg Circles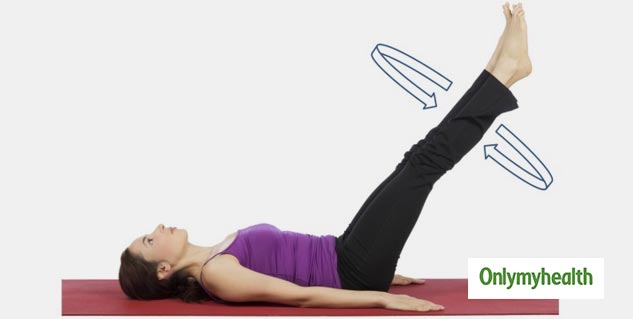 After leg raises, do the raised leg circles. By this time, you will feel a slight strain on the abs and legs. Do not stop as this is the time when your muscles have started working in your favour. To do raised leg circles, lie flat on your back. Again, be sure that you have a yoga mat while doing all of these exercises. Facing down and the legs in front of you, raise your legs just as done for the leg raise exercise. Raising your feet off the ground, swing your legs in a circular motion. Be sure that the movement is controlled, and you are using your stomach muscles to do all the lifting. Move your legs in a circular clockwise motion.
TIP: Do two sets of 15 each.
Raised Leg Holds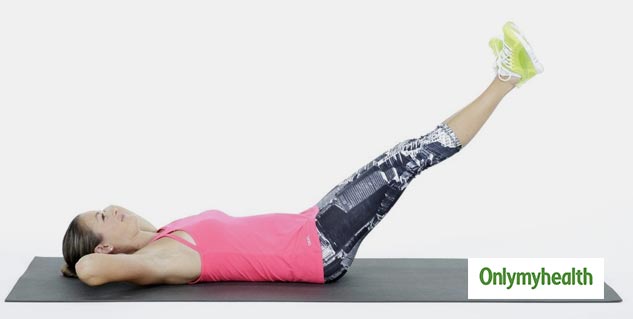 Coming on to the second-last exercise schedule, we do the raised leg holds. This requires to hold on to the position in air for as long as possible for effect to be seen on the pelvic muscles. To do raised leg holds, lie flat on the ground. Make sure there is no gap between your gap and the floor while doing this exercise. Extend the legs out and hold them up in the air at least 6 inches off the ground. The hold should be there for a minimum of 10 seconds to a minute in one go. This will count as one raised leg hold.
TIP: Similarly, like other exercises, do these 15 times in 2 sets. If you still have the energy, do one extra set.
Flutter Kicks
Ending this exercise routine with a bang, the last done is flutter kicks. An exercise which directly targets the core muscle, it is highly effective for making your abs and obliques stronger. To do flutter kicks, lie on your back, and extend legs at the angle of 45 degrees—palms placed on the ground. Lower your one leg and then the other. Keep the core engaged. This might be a little taxing after doing the first four exercises but do not give up after coming this far.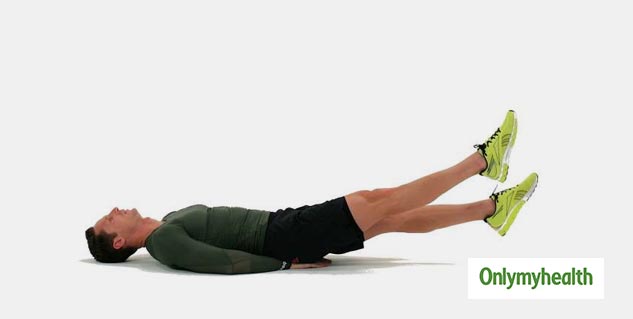 Also Read: Burpees For Core Strength: Health Benefits, Steps And Precautions While Doing Burpees
The above-mentioned exercise routine may be slightly taxing for those who have never exercised or have followed specific body-part exercises. However, those in the habit of doing moderate exercises can very well do this. But, do not forget to do a gentle warm-up by running on the spot for a few minutes and doing basic leg and hand stretches. A workout is a very important part of any exercise routine and must never skip this for any reason.
Read more articles on Exercise & Fitness