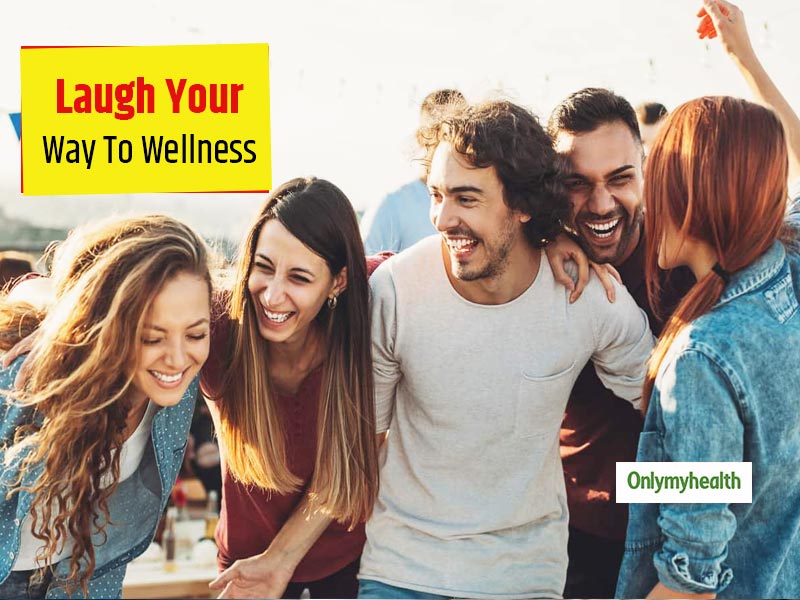 There cannot be any medicine as inexpensive and effective as a laugh. This article is about the health benefits of laughter, read it with a laugh.
Laughter is the best medicine. This is not just a saying but it summarizes your health and wellness. We are juggling in our life so much that we don't get time to unwind and laugh our hearts out. Laughter yoga makes you laugh for a couple of minutes but that is a triggered laugh and not the one that comes from the inside naturally. There is a big difference. When you laugh, for that moment, all your worries and sorrows are kept aside and that is the power of laughter. The feel-good chemical releases when you laugh which help to restore your energy and wellness.
Laughing releases 'Feel-Good' chemical
Your brain released Endorphin- the 'feel-good' chemical which helps in managing stress levels. You must have noticed that when laughing, you forget all the worries that you had a few seconds ago. As per a study published in the Journal of Neuroscience, endorphin excites the brain which is why some people look like they're drunk when laughing.
Laughter activates brain activity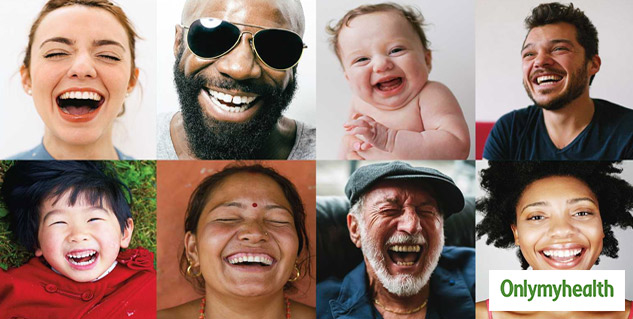 According to a research published in the journal PLOS One, laughing activates brain activity. There are different types of laughter such as tickling laughter, loud laugh, depending on the reason for the laugh. Each laugh activates different regions of the brain. Our brain immediately identifies the type of laughter and speculate the conversation happening over there. It like waking up your sleepy mind with laughter.
Also Read: Try Moringa Oil For Stress Relief and Other Health Benefits
Laughing boosts blood circulation
When we laugh(not smile), the blood flow in the body increases. This increases the oxygen circulation to all the parts which activate and energizes them. It prevents fatigue and lowers down stress levels. When a laugh is triggered in a group of friends, it continues for a long time. This is because the energy levels instantly shoot up with the first laugh.
Laughter and Heart Health
The study by researchers at the Maryland School of Medicine showed the link between laughter and better functioning of blood vessels. It is claimed that laughter leads to the enlargement of the inner lining. The study also showed that stress harms heart health which can be countered easily with a hearty laugh. Laughing maintains a healthy inner level and reduces the risk of heart diseases including heart attacks and strokes. Also, laughter is the secret behind longevity.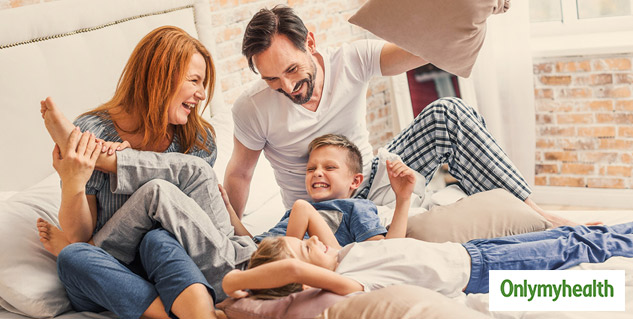 Laughter and Mental Health
Laughter therapy has some hidden psychological benefits too apart from stress relief. Laughter makes a person optimistic as he starts to look at the brighter side. With lowering stress levels, it helps people think positive. Optimism is the need of the hour where all of us tend to get stressed over petty things very easily.
Also Read: Types of laughter Yoga and How to Do It
Laughing strengthens immunity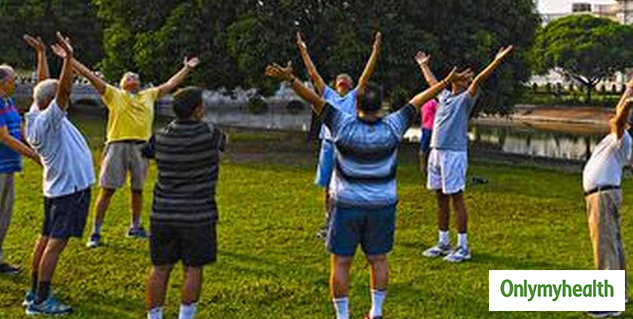 Laughing also makes our immune system better. Laughing is also beneficial in fighting many diseases and therefore, you must start your day laughing. Wake up with a smile and your day would be rosy.
Laughter for facial beauty
Actually, by laughing openly, the muscles of our face start working well, due to which the flow of blood around the face goes well. This process makes the face look more beautiful.
Read More in Mind and Body