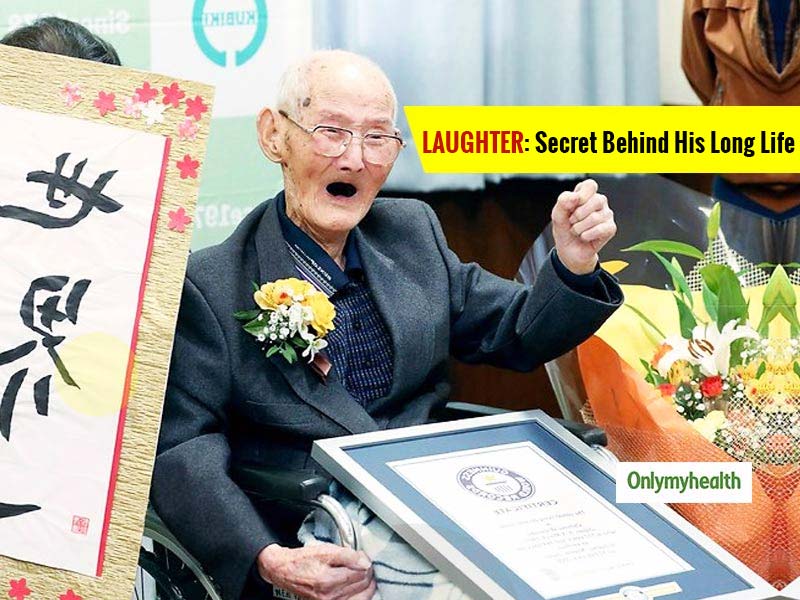 In most cases, aged people are crossed, crippled with several diseases and have almost lost the will to live. But here we have the oldest male as per Guinness World Records who is 113 YO. Born in 1907 in Japan, Chitetsu Watanabe was given the title of the most aged man alive. He was given a certificate stating this 'achievement' as old and smiling are two factors, which mostly don't go well with most of the people in their old age.
According to Guinness, until about a decade ago, Chittesu Watanabe did bonsai and displayed the Japanese traditional art of raising trees with small sculptures. These days, he loves desserts such as custard and cream puffs. Chittesu Watanabe graduated from agricultural school and then moved to Taiwan to work at Dai-Nippon Meiji Sugar on a sugarcane plantation contract.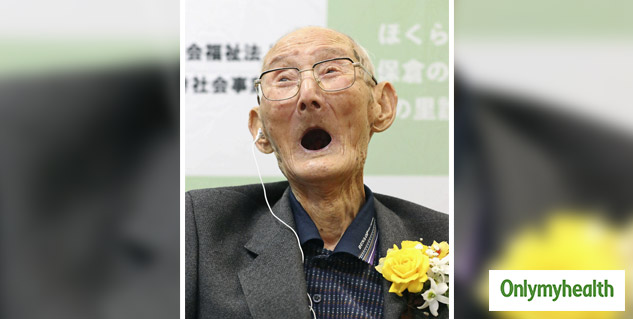 Also Read: Laugh your way to a healthy life with laughter yoga
He Says, Never Gets Angry
With age comes a host of problems that keeps one occupied. It is all about popping the prescribed pills, dealing with bodily changes and sufferings due to various aches and pains. But this man believes in only smiling. In a statement asking for the secret behind longevity, Watanabe said that never get angry. Always be happy. A simple yet one of the most challenging things one can imagine in an age when the only thing that one can talk about is diseases, illnesses, aches and pains. A sweet tooth and a happy face, he loves to indulge in desserts and age is certainly just a number for this jolly man.
Laughter: A Medicine Without Any Side Effects
Staying happy is one of the best things that one can do to keep away from certain lifestyle-related illnesses. Laughter has many health benefits, some of which can help you stay active, healthy and even alive for more number of years:
As we all know, laughter is the best medicine and can help you stay focused, happy and healthy. Not just for physical wellness, laughter also does help in keeping you mentally sane. It is a great muscle relaxant and for the eyes, jaw and heart.
Laughing properly helps maintain the blood circulation in the body. The more you laugh, it lets the blood flow freely to the heart, brain and other parts of the body. More the stress, there are chances of heart failures, seizures, etc.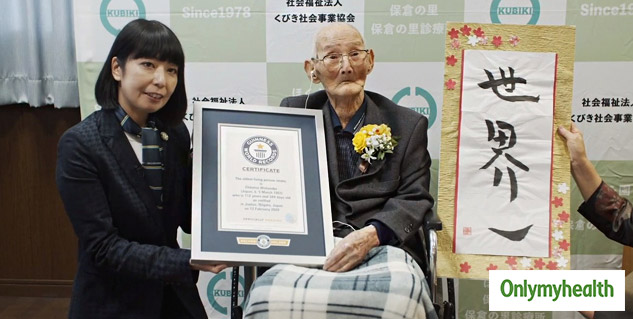 Also Read: Stressed Out? Try Out These Stress-busting Laughter Exercises
Laughing and smiling increases your immunity power and helps in destroying harmful bacteria. While you laugh, the body gets ample oxygen. This, in turn, increases body immunity.
As per Mayo Clinic, laughter helps you deal with stressful situations in a better manner. Laughter means less stress in people. This makes it easier for one individual to connect with others in a better way. Also, the mind's ability to deal with difficult situations enhances.
Laughter is also one of the most effective ways to get rid of body pains. The more you laugh, your body gets to produce natural pain killers, which make it all the way more comfortable for the body to recover from aches and pain.
Read more articles on Miscellaneous