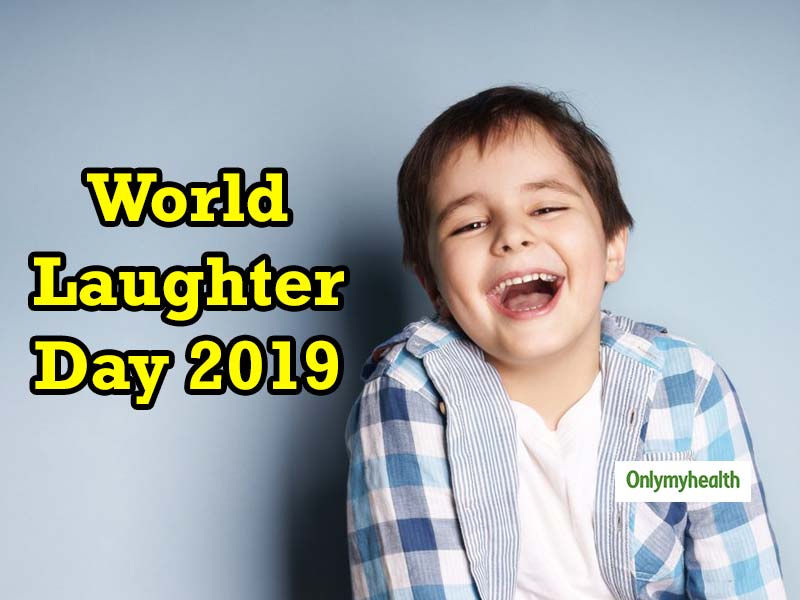 Laughter has become the much-needed medicine in today's stressful times. And laughter combined with yoga is a tremendously healthy way to heal our physical, mental and social pains. Learn the benefits and steps of doing laughter yoga.
It is often said- "a day without laughter is a day wasted". Laughter is the most positive and powerful emotion. World Laughter Day is observed on the first Sunday of May every year. A good laugh with family and friends is the best time spent. You might not be aware but laughter is good for your health in multiple ways. But the stress, depression, lack of sleep, negative thoughts, work pressure, feeling of isolation and various other factors contributes to very less smiles and laughter in a day.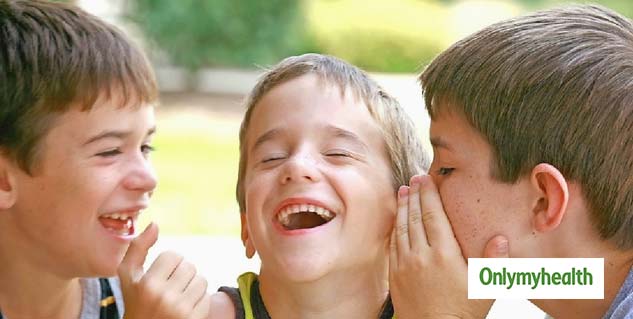 What is Laughter Yoga?
Dr. Madan Kataria, a medical doctor from Mumbai, India, in 1990s while researching the health benefits of laughter realised that most people didn't laugh more than a few times a day. It is then that he gave a revolutionary idea: Laughter Yoga. He used this exercise to promote health through laughter around the world because he knew that laughter has some real health benefits.
Also read: Yoga Asanas for Full Body Pain Relief
Health benefits of laughing
It was found by Dr. Lee Berk and colleagues from the Schools of Medicine and Public Health at Loma Linda University, Loma Linda, California, that "mirthful laughter," and even expecting it, increases the levels of Natural Killer (NK) cell activity and growth hormone (GH) in our bodies. Both of these help in optimization of immunity and prevention of chronic and viral illnesses.
In fact, laughter can benefit you physically, mentally, and socially. Here's how:
Physical health benefits:
Boosts immunity
Lowers stress hormones
Decreases pain
Relaxes your muscles
Prevents heart disease
Lowers blood pressure
Mental health benefits:
Adds joy and zest to life
Eases anxiety and fear
Relieves stress
Improves mood
Enhances resilience
Social benefits:
Strengthens relationships
Attracts others to us
Enhances teamwork
Helps defuse conflict
Promotes group bonding
After the run-away success of his laughter club, Dr. Kataria created Laughter Yoga in 1995. It is a unique exercise routine that combines unconditional laughter with Pranayam (breathing exercise in Yoga). It teaches you to laugh for no reason, without a sense of humour, without any funny jokes or comedy programmes. All you need is the willingness to laugh.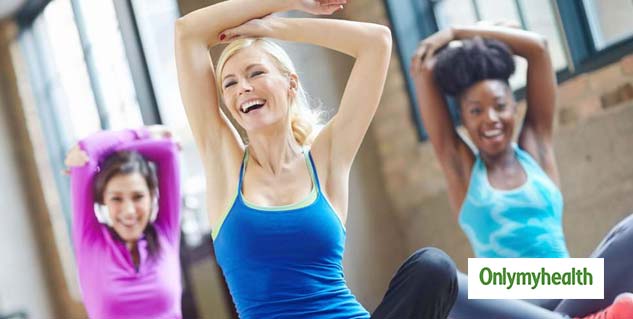 Steps to do laughter yoga
A session of laughter yoga starts with warming up on stretching and clapping to help the body loosen up and create a playful environment in the group. It is followed by yogic breathing exercises that open the lungs up. A Ho, Ho, Ha, Ha warm-up session comes after, engaging the core muscles used for laughing and setting the apt environment for laughing. You can practise laughing exercises at home or within a group. Here's how to do laughter yoga:
Heart chakra laughter yoga
Clap your hands in front of the heart chakra. Then focus on your stomach and laugh by muttering Ho Ho. Now, focus on your chest and mutter Ha Ha. Shout, "Ho ho, Ha ha, Ho ho" while changing constantly between your abdomen and your chest up and down.
Head laughter yoga
To clear the tension from your brain, place your hands on your head and mutter "He he he" inside it. Follow it by laying your hands on your chest and shouting "ha ha ha". Again, place your hands on your stomach and yell "Ho ho ho". Now say "Huhu hu" while trampling your feet on the ground and concentrating on them.
Also read: 8 Reasons Why You Should do Yoga Everyday
Welcome laughter yoga
Within a group, keep eye contact and laugh, until all the people in the group are happy. At home, look in the mirror and welcome yourself. When you look into the mirror, there is always something to laugh about.
If you want to practise laughter yoga, you could join a laughter club nearby, or make your own group in your locality or even if you are by yourself, you can "fake it until you make it". A fake "ha ha ha ha" will cause you to laugh really within a few minutes and your body will most likely feel better afterwards.