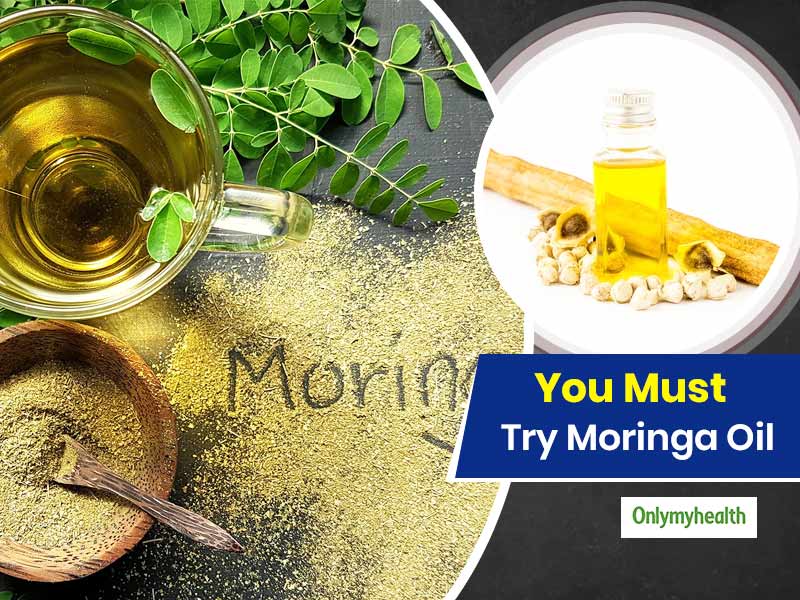 Have you eaten drumsticks in sambhar? They taste super delicious and are extremely healthy. This one ingredient is probably the secret behind the health of South Indians as they savor drumsticks or moringa the most. You'd find this as a staple in their vegetable stock cabinet. The moringa plant is famous as 'Miracle Plant' whose all parts(fruit, leaves, roots, etc.) are edible and packed with nutrients. This article is all about moringa oil which is a multipurpose oil. It can be used as both cooking oil and essential oil as per the requirement. Know more details in this article.
What is moringa oil?
Moringa oil is extracted from the seeds of the fruit of Moringa Oleifera. This plant is said to have a Himalayan connection and has great medicinal properties. It is both healing and healthy. Moringa seeds contain protein, monosaturated fats, tocopherols and sterols which are good for human health. These seedpods have high oil content which is why the oil is extracted through various extraction techniques and used to fix health woes.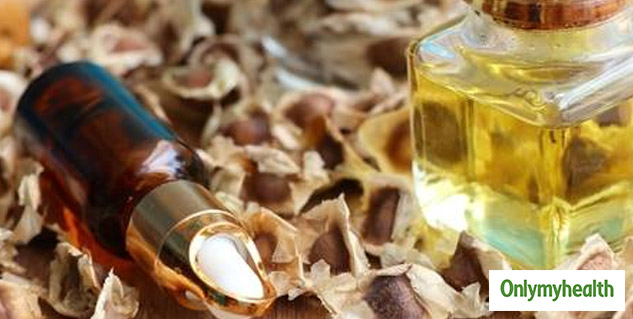 The Uses and Health Benefits Of Moringa Oil
In the regions where it is grown, it is popular as a medicinal folk cure. It was traditionally used as a safe and effective ingredient in topical cosmetic products. After this oil and its advantages became popular, a lot of companies started to utilize this herbal ingredient for a wide range of uses. Here are the common uses of Moringa Oil:
Topical cleanser, toner and moisturizer: Moringa oil contains oleic acid which is a great cleansing and moisturizing agent.
Also Read: Health Benefits of Moringa Leaves and Leave Powder
Cooking oil: This oil contains monosaturated healthy fats which makes this a good substitute for other cooking oils. Besides, this is an economical oil with impeccable health benefits.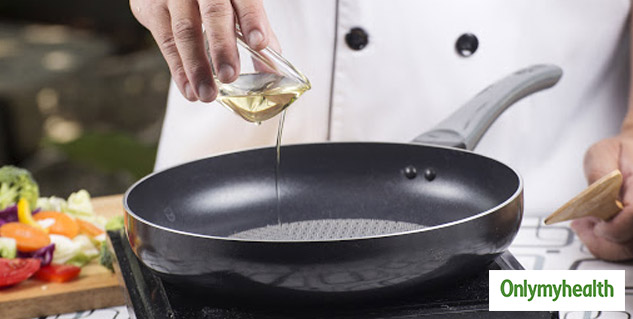 Cholesterol control: Moringa oil contains sterols which are proven to lower bad cholesterol or LDL levels.
Anti-inflammatory: This oil is found to benefit different kinds of inflammation problems including acne, pain, etc. Either consumed or applied topically, the bioactive compounds in this oil can relieve skin problems easily and effectively.
How To Use Moringa Oil
Ingredients Required:
Moringa Oil- 8-10 drops
Almond Oil- 1 cup
Tea tree oil or lavender oil- 8-10 drops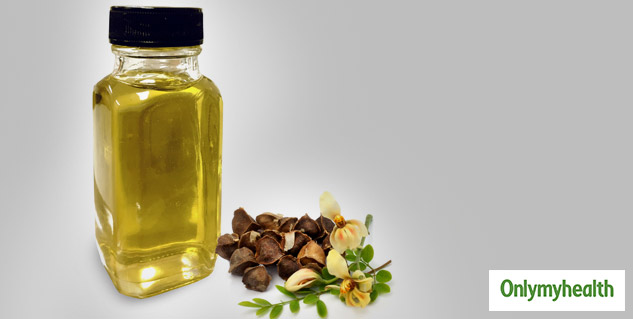 Directions to use for hair
Mix everything in a bowl and transfer the concoction in a glass jar.
Apply this oil mixture on your hair and gently massage it into your roots.
Do this before going to bed and keep it overnight.
Next morning, wash your hair with a herbal shampoo and apply conditioner.
You may also apply this after heating a bit to get benefits of a hot oil massage.
Directions to use for skin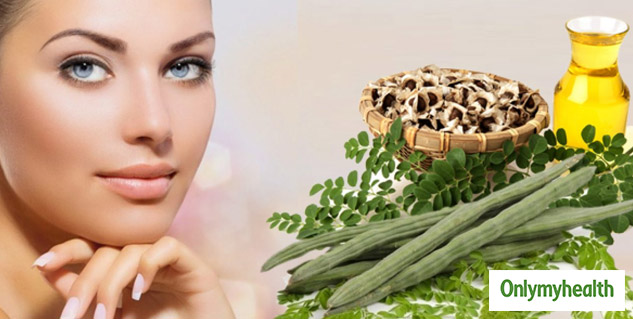 Mix everything in a bowl and transfer the concoction in a glass jar.
You may take a different carrier oil such as olive oil in place of almond oil.
Take a small amount of oil and massage your face using this oil in gentle, circular motions.
Keep it for 10-15 minutes to allow the skin to absorb the oil.
Now, use a tissue to wipe off the excess oil from the face.
Do this once or twice a week for amazing results.
Read more in Ayurveda