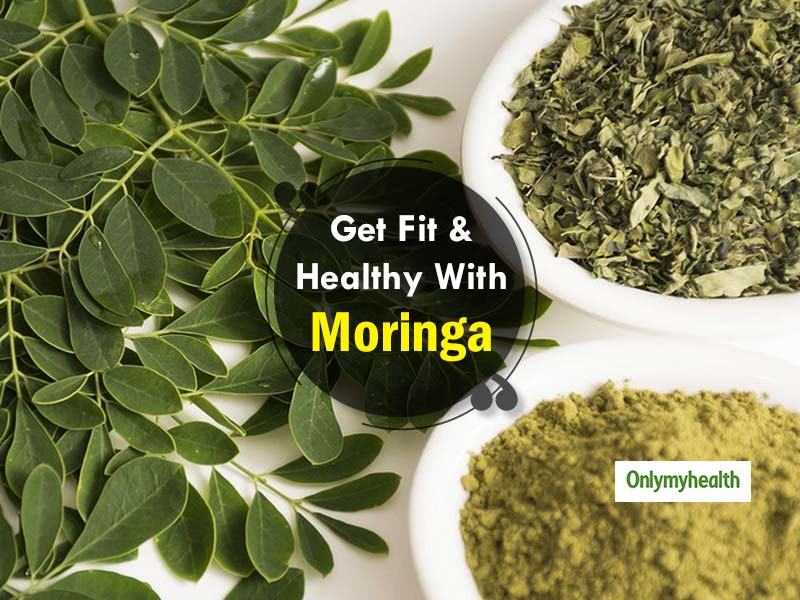 You must have had drumsticks in curries and other dishes and it tastes delicious. But do you know that the moringa(drumstick) plant is called 'miracle plant' as almost every by-product of that plant is edible and useful be it fruit or leaves. Moringa leaves are highly beneficial when it comes to bettering human health. These tiny leaves are scientifically proven to provide numerous health advantages including weight loss, controlling diabetes, strengthening immunity, and a lot more. Moringa leaves are a powerhouse of essential vitamins and minerals which are easily absorbed by the body.
Benefits Of Consuming Moringa Leaves
1. Weight loss
Those who are trying hard to shed some kilos should eat moringa leaves or moringa powder to accelerate the process of fat breakdown. These leaves inhibit the production of fats in the body which leads to significant weight loss. Also, these have anti-inflammatory properties that prevent stomach bloating.
2. Brain health
Moringa leaves are rich in Vitamins C and E which are great antioxidants. These combat oxidative stress which reduces the risk of Alzheimer's in the person. They inhibit the brain cell damage which thus, enhances cognition and concentration for better brain health. These leaves are also proven to fight depression by increasing serotonin levels.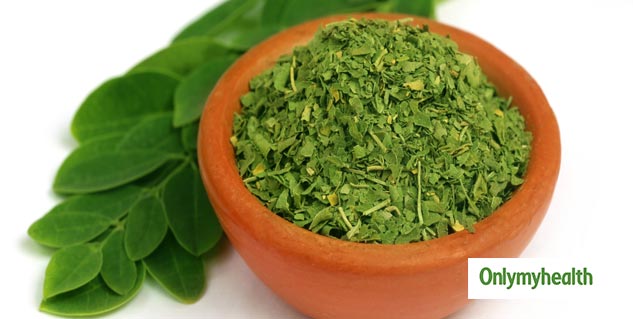 3. Hormonal balance
Imbalance of hormones can be easily treated with the consumption of moringa leaves powder. Especially for women, consuming moringa during menstruation can ease the symptoms and soothe cramps and pain. It is also found to control thyroid without affecting the person's overall health.
Also Read: Health benefits of drumstick in pregnancy
4. Anti-Inflammatory
Surpizingly moringa is better than turmeric to fight inflammation. It contains isothiocyanates and polyphenols which suppress inflammation-causing enzymes and protein in the body. Thus, it is very beneficial for people with diabetes as well.
5. Skin and hair
Moringa improves blood circulation in the body which helps to rejuvenate the skin. It is a natural detoxifier that promotes the production of new skin cells thereby, helping you to revive your naturally glowing skin.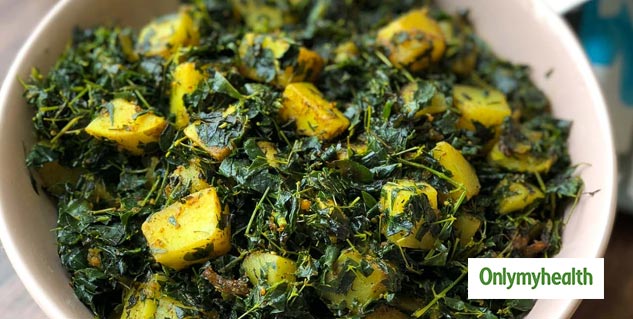 6. Blood pressure control
Niaziminin and Isothiocyanate present in moringa are capable of stopping the thickening of arteries which in turn reduces the risk of heart attack and stroke.
Also Read: Tamarind Juice: Recipe, Health Benefits and A Lot More
7. Bone health
Moringa powder is rich in calcium and phosphorous which are known to enhance bone health. The patients of arthritis and joint pain are advised to consume this magical powder daily.
Ways To Consume Moringa Leaves
There are multiple ways to add these leaves to your diet. Here are some tips:
Make moringa or drumstick leaves curry. You can check recipes on the Internet.
Dry the leaves and ground them to form powder. You can add this powder to any dish or drink, whatever you feel like.
Moringa tea is also a great way to get the benefit of this plant. Learn to make moringa tea here.
Toss veggies in moringa leave powder for a fresh salad.
Read More on Healthy Diet