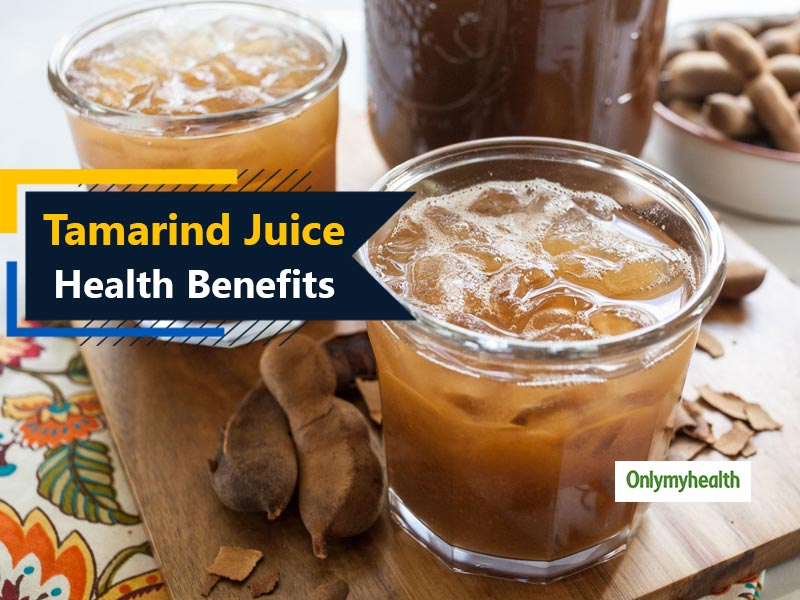 Tamarind is a tangy fruit that is rich in antioxidants, vitamins B and C, beta-carotene, magnesium and potassium. All of these are essential vitamins and minerals for the human body. This makes it very clear that tamarind is good for health. It is tangy, tasty and most importantly beneficial. It is said that drinking a glass of tamarind juice daily would not only boost your immunity but also prevent heart, digestive and skin health. Read benefits and tamarind juice recipe in this article.
Tamarind Juice Recipe
Ingredients required:
Tamarind
Sugar syrup or honey
Water
Ice
Step-by-step Process:
1. Wash tamarind with regular water.
2. Carefully remove all the seeds of the tamarind fruit.
3. Take a pan and add two glasses of water to it. Bring it to a boil.
4. Add the tamarind(without seeds) in the boiling water and lower down the flame.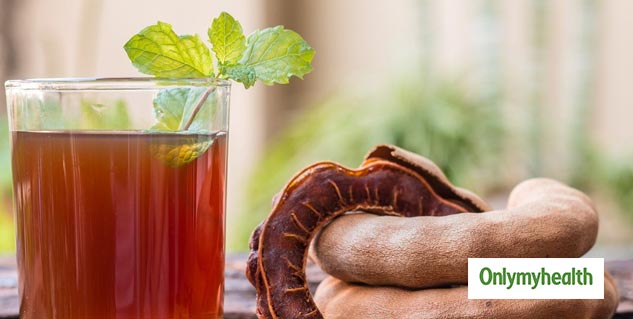 5. After 10-15 minutes, check if the tamarind is completely cooked. If not, cook it for 5-10 minutes more.
6. Take out the boiled mixture and grind it in a blender
7. Sieve the mixture in a separate bowl and let it cool.
8. Add honey in the juice and mix it well. You may add sugar or stevia, whatever works for you.
9. This juice is meant to be consumed cool so add ice to it and let serve chilled and fresh.
Also Read: Unexpected Health Benefits Of Drinking Pickle Juice
5 Benefits Of Drinking Tamarind Juice
1. Boosts Digestion
People who suffer frequent episodes of stomach bloating, constipation, cramps, etc. Or irregular bowel movements must drink tamarind juice. As it has mild diuretic properties, it enhances digestion and thus, relieves all kinds of stomach problems.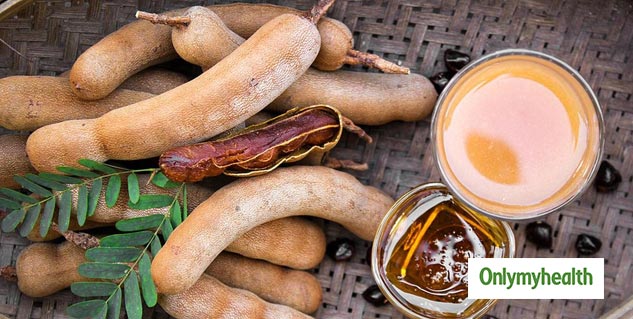 2. Promotes Weight Loss
If this tasty drink can help you shed some kilos, then why not try it! Tamarind is one of the few eatables that has zero fat in it but it is a rich source of fiber.
As per certain studies, tamarind helped people lose weight within a couple of months of regular drinking. It has flavonoids, polyphenols and hydroxycitric acid(HCA) which promotes weight reduction by suppressing appetite. This releases an enzyme that efficiently converts carb into fat.
Also Read: Why Drinking Warm Water With Black Pepper For A Month Is A Great Idea!
3. Prevents Diabetes
Tamarind has very mild sugar content. It regulates blood sugar levels which is an important thing for diabetics. The active ingredients in tamarind lower down insulin levels to balance glucose in the body.
4. Good for Heart Health
Just like how this tangy fruit juice regulates glucose levels, it also manages cholesterol in the body. It prevents cholesterol deposition around the arteries to secure cardiovascular functions. Therefore, it reduces the risk of coronary heart diseases in people who drink this juice on a regular basis.
5. Cures skin problems
Eczema is a common skin problem that can be easily treated by tamarind. Not only this, but tamarind juice also lightens the burn marks or scars. The vitamin C content in tamarind clears the skin by removing the layer of dead skin cells.
Read more on Healthy Diet