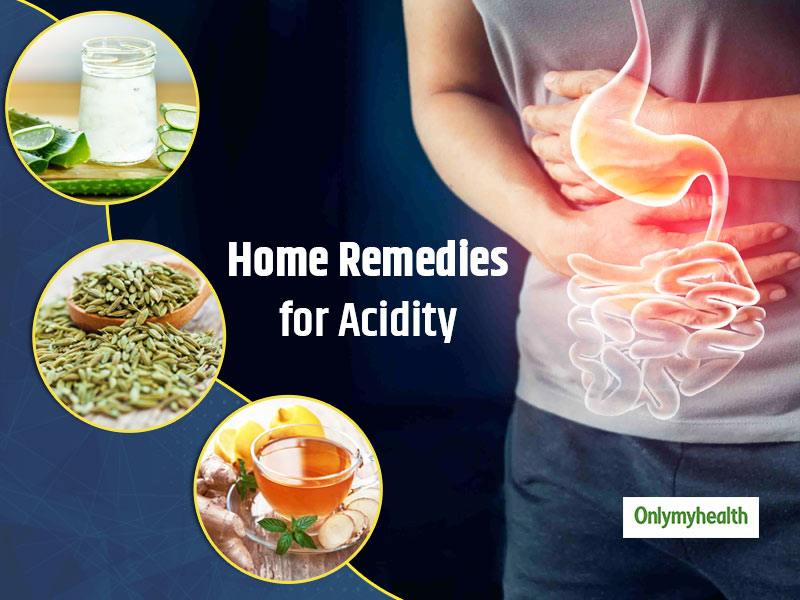 Accept it or not, all of us have been there. Acidity is one of the most common problems that we encounter and the frequency has only increased lately as we gorged upon festive meals. People who relish extra-spicy meals or cannot do without a spicy condiment are the ones most troubled with acidity. Spices may tickle the palates but they also irritate your digestive system and can cause long-term problems where acidity is just the beginning. While the long-term solution would be avoiding acidity-causing foods, here are some fast-acting home remedies to bring relief instantly.
Symptoms and Causes of Acidity
Not everyone who eats spicy food would experience acidity. It is caused when the gastric glands release acid to neutralise and breakdown the food we have consumed. When acid concentration gets high, we suffer a burning sensation in our chest and this phenomenon is called acidity or acid reflux. Apart from food, there are many other facts that cause acidity like smoking, alcoholism, irregular and untimely eating, overeating, stress, excess caffeine intake, to name but a few. When you have acidity, you'd experience the below-mentioned symptoms:
Throat and stomach pain
Burning sensation in the chest
Hiccups
Frequent burping
Bad breath
Heaviness in stomach
Gas or flatulence
13 Home Remedies for Acidity
We have told you the common causes and symptoms of acidity. Now, let us tell you some home remedies to ease acidity in minutes. While these are natural and safe, they might not work for one and all. These are generic solutions that won't cause any side-effects either.
Also Read: Acidity Or Irritable Bowel Syndrome? Get Respite With These Home Remedies
#1 Drink cold milk
You must have heard your mother and grandmother asking you to drink a glass of cold milk when you feel acidic. This is a proven ancient remedy for acidity that is been practised since forever. The reason behind why this remedy works is that milk contains calcium that neutralises acid in the stomach. Not just that but drinking cold milk can also inhibit acidic buildup.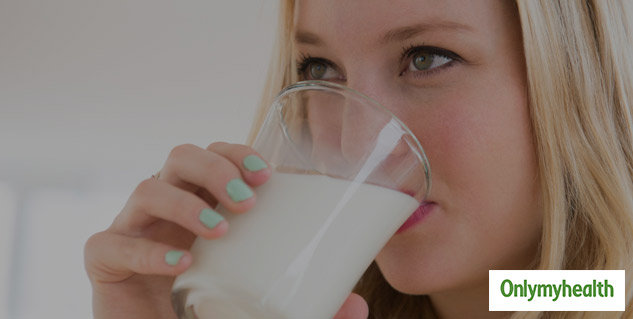 #2 Coconut water
If you are someone who frequently encounters acidity, here is a worthy remedy for you. Have a glass of fresh coconut water every day. Coconut water has high fibre content that is known for digestive benefits. Besides, it also combats excess acid production in the stomach, thereby protecting against gastric ailments. However, we need to tell you to not over-consume coconut water as it has certain side-effects that you can read here.
#3 Lukewarm Water
If you have had a heavy meal at night, prevent acidity by drinking lukewarm water before going to bed. You must make a habit of drinking lukewarm warm on an empty stomach in the morning. This is a great solution for most stomach-related problems including acidity.
#4 Fennel seeds or Saunf
Do we need to tell you that fennel seeds have cooling properties? It leaves behind a refreshing taste and the essence reaches the stomach through saliva. Consume a teaspoon full of fennel seeds after having your meal daily to combat acidity. Alternatively, you can mix a teaspoon fennel seeds powder in lukewarm water and drink it. This solution helps in alleviating bloating, heartburn, indigestion along acidity.
Also Read: From Weight Loss To BP Control, Read All Fennel Tea Health Benefits Here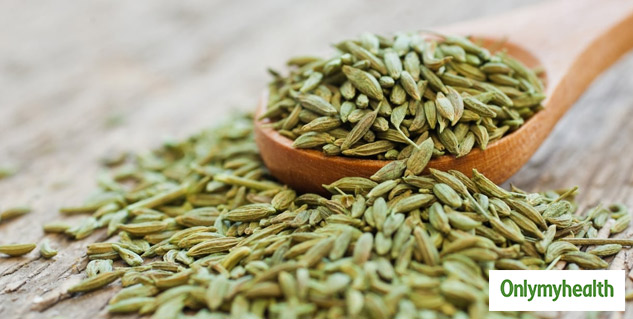 #5 Nigella Seeds or Kalonji
Kalonji is a less-popular but powerful spice that can help you in dealing with acidity. You can chew kalonji seeds or make a drink by boiling kalonji in water. This remedy works as nigella seeds are gastro-protective in nature. These alleviate the symptoms of acidity including pain, nausea, heartburn, constipation, bloating, etc. There are so many other health benefits of nigella seeds or kalonji that we would highly recommend you to include this in your daily diet.
Also: Read The Usefulness Of Buttermilk For Skin And Hair Problems
#6 Buttermilk
Buttermilk or chaas is one of the most-loved desi drink. This is highly popular and very beneficial for the stomach. Mostly it is consumed in the summer season as it keeps the stomach cool during the heatwave. Buttermilk is a proven home remedy for acidity as it contains lactic acid that neutralises acid in the stomach leaving behind a soothing effect. When your stomach feels like burning, have a glass of buttermilk with roasted cumin powder, rock salt, coriander or mint leaves and a pinch of black pepper. Do not add red chilli powder to make it delicious as it would aggravate the problem. Have chilled buttermilk and see how it calms your acidic stomach.
#7 Banana
Bananas are rich in fibre which is a nutritious nutrient for stomach and digestive health. Not just that, bananas also contain high potassium that aids constipation and bloating that come with acidity. Whenever you feel acidic, just grab a banana or two. Wait for a few minutes and then you'll feel relieved. For better results, have a banana with cold milk. For people who don't like bananas, have banana shake instead but without sugar.
#8 Ginger
Ginger has anti-inflammatory properties and is great for digestion too. Not just for cold and cough but ginger is also a powerful remedy for acidity and stomach ailments. Acid reflux can be treated with ginger. The best way to have ginger is ginger tea. In a pan, add one cup of water, a slice of ginger and boil properly until the water is reduced to half. For taste, you can add honey to it. For better results, chew ginger and allow its juice to get into your system. You can also boil ginger in milk, let it cool and drink it. There are so many ways to have ginger, it is just that you should have it daily.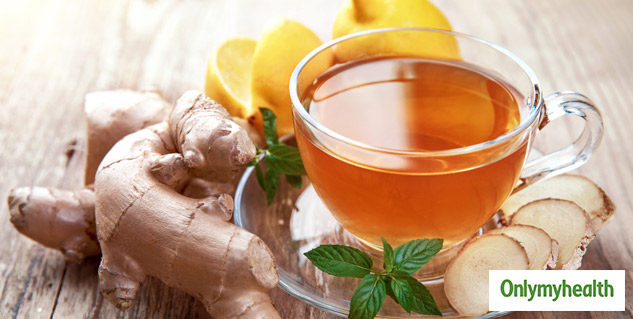 #9 Mint Leaves
When acidity strike, you search for a cooling solution and what's better than mint or pudina. Mint leaves are amazing cooling agents and boost the digestive system. When you suffer from heartburn or acidity, chew mint leaves(if you have access to fresh mint leaves). Alternatively, you can also prepare mint tea either hot or cold and consume it. Let us give you another solution. Make a paste of mint leaves and add one teaspoon of it into a glass of chilled buttermilk. This is a tasty drink and also good for the stomach. This is a sure-shot remedy for acidity or acid reflux.
#10 Apple Cider Vinegar
ACV is a potent liquid that holds importance in the digestive system. It is also a potent solution for acidity. In a cup of water, add a teaspoon of apple cider vinegar and drink it. This is helpful if done daily.
#11 Jaggery
Jaggery or the mighty 'gud' is good for the stomach. This is probably the only sweet that helps in calming the acidic storm in your stomach. Have a piece of jaggery after consuming a heavy meal. If you make this a practice, you won't encounter acidity ever in the future.
#12 Aloe Vera Juice
Believe it or not, aloe vera is a boon to humankind. This plant combats acidity as it possesses anti-inflammatory properties. Just extract its pulp, mix it in water and drink this might liquid. You can also consume store-bought aloe vera juice if you cannot get fresh juice.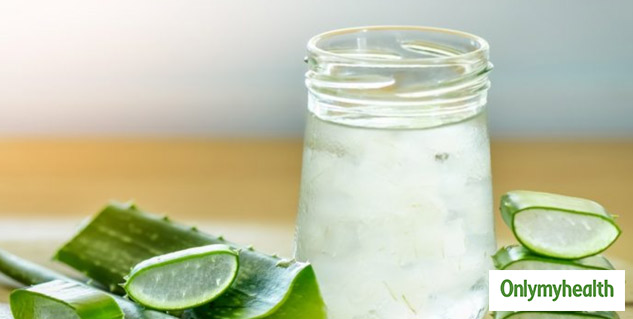 #13 Cloves
Last but not the least, chew cloves as these are effective in controlling nausea, indigestion flatulence, etc.
Conclusion
We have provided you with so many home remedies that you can pick yourself what is feasible for you. Do not let acidity affect your life. If you are someone who frequently deals with acidity or heartburn, you must make changes in your lifestyle that can avert acidity and other digestive disorders.
Read More Articles in Home Remedies