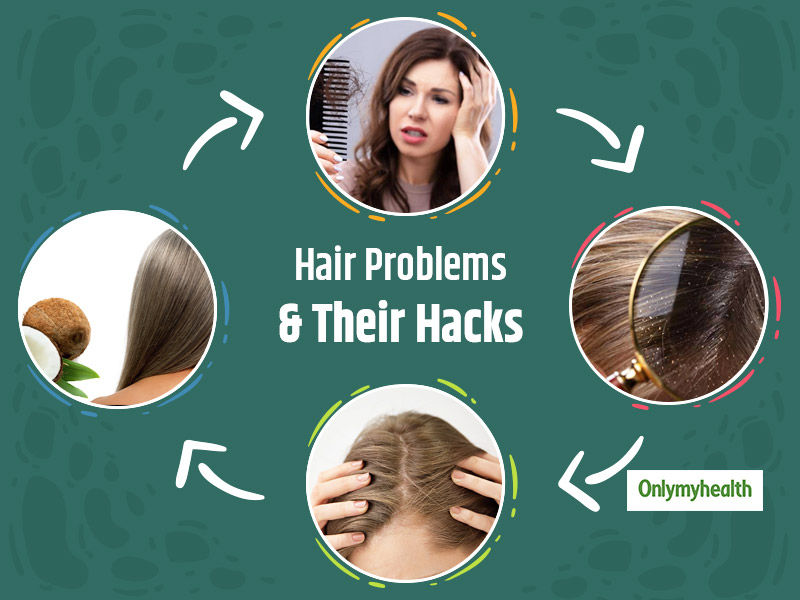 Tips from Dietician Swati Bathwal on how healthy diet and home remedies can make your hair prettier and healthier
Hair is the crown of our face and we all want to look youthful, flawless and have that thick lustrous hair. People often ask me the secret behind my hair and as much as I give credit to my genes, I make sure I eat nutritious meals and protect my hair from environmental pollutants and chemical treatment and constant hair styling which interferes with your hair quality. There could be many underlying issues like iron deficiency, zinc and biotin deficiency, genetic factors which could be affecting your hair growth. In this article below, I will be outlining some basic hair care needs to overcome this problem. But remember, a wellbalanced diet is the key to lustrous hair.
Remedies To Prevent Hair Fall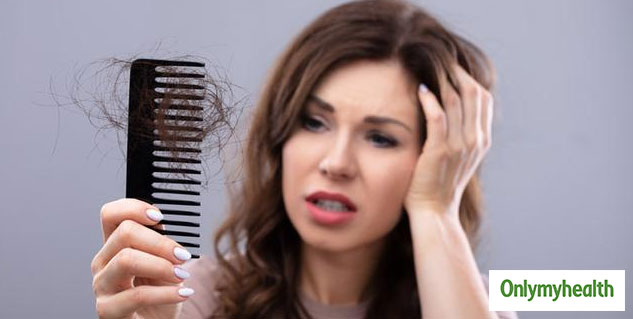 To prevent hair fall, one must make sure you are low on vitamin D, iron, zinc and biotin. If you lack any of these vitamins try to supplement it under supervision or meet the requirements through the diet. A protein rich diet like yoghurt, daal, pulses, lentils, egg, milk helps in preventing hair fall. Consume 2 tablespoons white sesame seed every morning to get calcium, magnesium and iron. And keep your stress levels under control by consuming tulsi ginger or chamomile tea.
DIY Bhringraj Oil For Hair Fall
Warm 1 cup coconut oil for hair and add 3 tablespoons bhringraj powder or leaves and 1 tablespoon fenugreek seed.
Once oil is warm and begins to splutter, remove from gas, strain and store in an air tight container.
Apply this oil to your scalp gently with your fingertips.
Massaging increases blood circulation and helps in hair growth. You can massage at night and wash your hair with a chemical free shampoo and conditioner next day.
It is extremely important to make sure you do not change your shampoo repeatedly and use a chemical free, sulphate free shampoo. Reetha, Amla, Shikakai are some natural hair cleansers which can be used for hair wash.
TIP: You can make brahmi oil at home use warm coconut oil as a base and adding Brahmi leaves and prepare just like bhringraj oil.
Also Read: Know How To Prevent Hair Fall Using These 5 Amazing DIY Hair Masks
Remedies To Remove Grey Hair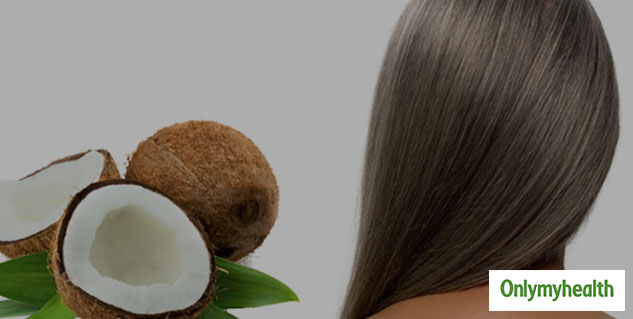 A well balanced diet is extremely essential to prevent gray hair. Melanocytes are specialized cells located under the epidermal layer of our skin which is responsible for color. Prolonged stress, hormonal imbalances, underlying medical conditions, environment triggers like pollution, high fat diet, processed meats and consumption of sugar can cause these cells to die. Hence, our hair starts to grey eventually. Hence, once again a well-balanced diet with a healthy lifestyle is important for prevention of greying of your hair.
DIY Oil For Grey Hair
Warm 1 cup coconut oil, add ¼ cup curry leaves, ¼ cup dried amla and let it boil.
Once oil splutters, remove from flame and let it cool.
Once ready, strain and store oil in an air tight container.
Massage scalp once a week with this oil to prevent greying of your hair.
You can also rinse hair after wash with amla water. Boil or soak some amla in 2 cups water and after hair wash rinse your hair with amla water. This will prevent early greying of hair.
Remedies To Get Rid of Dandruff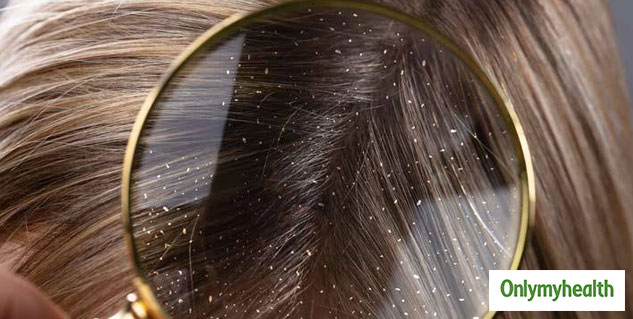 Dandruff is a fungal infection which can be produced when there is change in weather, build of toxins on the scalp and there is a decreased supply of blood to the scalp. It is advised to supplement with vitamin B6 temporarily to help get rid of dandruff.
DIY Oil For Dandruff
Massage your scalp with neem oil. To make this oil, warm 1 cup sesame oil and add 3 tablespoons neem oil.
You also apply paste made out of methi seeds to your scalp 2-3 times a week, by gently massaging the scalp of your hair.
Fenugreek seeds / Methi seeds removed fungal infection.
After applying fenugreek paste and leaving it for 30 minutes, wash your hair with mung daal powder and curd.
Remedies To Enhance Hair length
If you wish to grow the length of your hair, wash your hair with coconut milk. A diet which is rich in protein like eggs, lentils, pulses, yoghurt, milk, nuts and seeds are important for prevention of hair fall and hair growth. Use shredded coconut, mixed grain or multigrain flour like ragi, jowar, bajra, oats, bran, chia seeds, sunflower seeds to help in hair growth.
DIY Hair growth Oil
In 250 gm mustard oil add 60 gm henna leaves and let it simmer on low heat.
Apply this oil to your scalp once a week to increase length of your hair.
Also Read: Worried About Thinning and Falling Hair? Here's A Homemade Hair Tonic
Remedies To Get Rid Of Bald Patches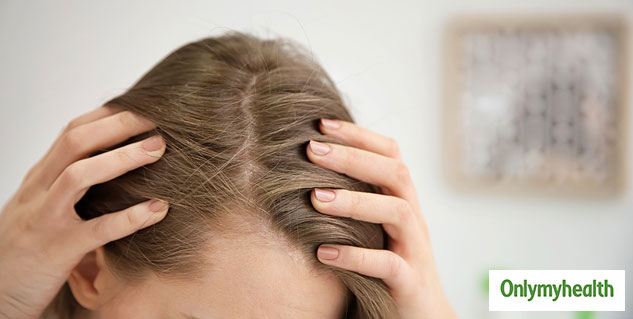 There could be many reasons for bald patches but a simple home remedy to prevent bald patches is massaging with the tip of your fingers, yoga and exercise increases blood flow to the brain and assist in hair growth.
DIY Oil For Bald Patches
Apply castor oil to the patch and massage with your fingertips.
You can also make a paste of arhar daal and apply to your scalp or mix 2 tablespoon mulethi powder with milk and make a paste and apply to the patchy area.
Read more articles on Home Remedies