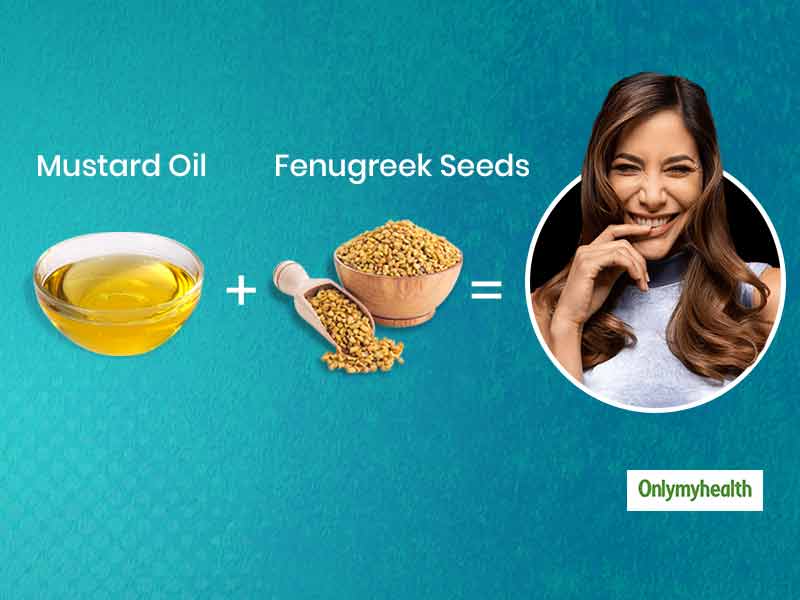 Hair problems are highly common with all of us these days. Whether men or women, thinning hair, excessive hair fall and pattern baldness are some of the major issues that we are facing. No expensive haircare product seems to be working to resolve the issues. At such times, we should give traditional treatments a try. There are certain home remedies that have worked for most people and who knows, it might hit the bull's eye! Some simple ingredients can bring wonderful benefits to your hair and treat the problems in a few weeks if you apply them regularly. Being consistent with such remedies is a mandate or else you won't get the results. Without further ado, let us tell you this secret hair tonic.
DIY Homemade Hair Oil for Hair Problems
In this article, we will tell you how to make an effective hair remedy with just two ingredients. You only need- mustard oil and fenugreek seeds to make DIY this oil.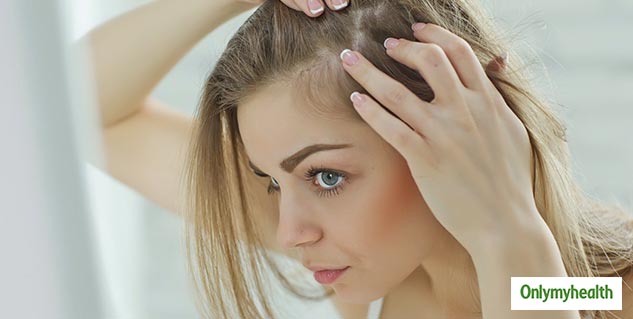 Method
Before we begin, we want to tell you that since this oil needs to be used for a long time, it is better that you prepare a nice amount and store it for later use. It is more convenient. Now, let's begin with the preparation.
In a pan, add half a liter of mustard oil.
To this, add about 2 tablespoons of fenugreek seeds or methi.
Now, turn on the stove and put the flame to low.
Heat the oil until the oil turns black. The black colour would be given by fenugreek seeds.
It would take hardly 10 minutes for this oil to get ready.
After it is done, place the pan aside until the oil cools down.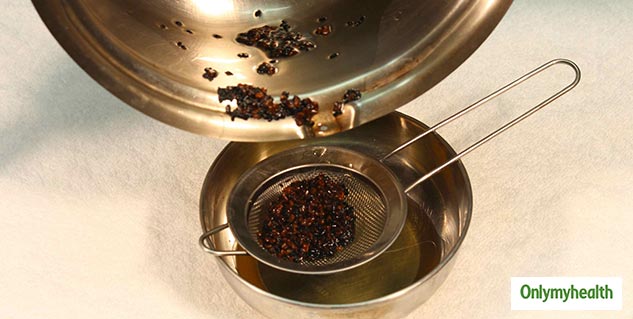 Now, sieve the oil in a container.
Store the oil and use it at least twice a week before hair wash.
The yellow mustard oil turns blackish after treating with fenugreek seeds. Also, the pungent smell of raw mustard oil is gone. Your homemade hair growth oil is ready!
Different Ways to Use
This hair oil can be used in many ways.
Massage this oil into your hair a night before washing your hair. Leave it overnight to allow the nutrients to get absorbed into the scalp. This aids overnight healing and repairing process. Although, you'd need to place a spare cloth over the pillow to not get it stained by the oil. Wash your hair with a paraben and sulphate-free shampoo the next day. You'd feel the difference after the first wash only.
Also Read: Egg Oil Has Amazing Hair Care Benefits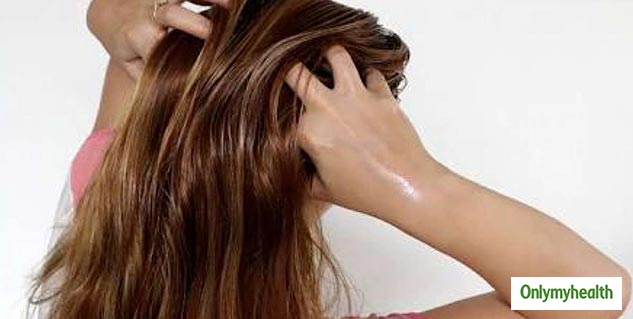 If you cannot do so, apply this oil into the scalp at least 1-2 hours prior to washing. To get better results and give a spa-like effect, dip a towel in hot water, squeeze out the excess and wrap it around your hair.
In our opinion, the first way is more effective as you are providing ample time to get the nutrients absorbed into the scalp. It would make your hair soft and glossy with regular use. Also, you'd see lesser hair fall and stronger roots with each use. This is the best and most simple remedy for hair problems. You must try it for hair growth.
Read More Articles in Hair Care