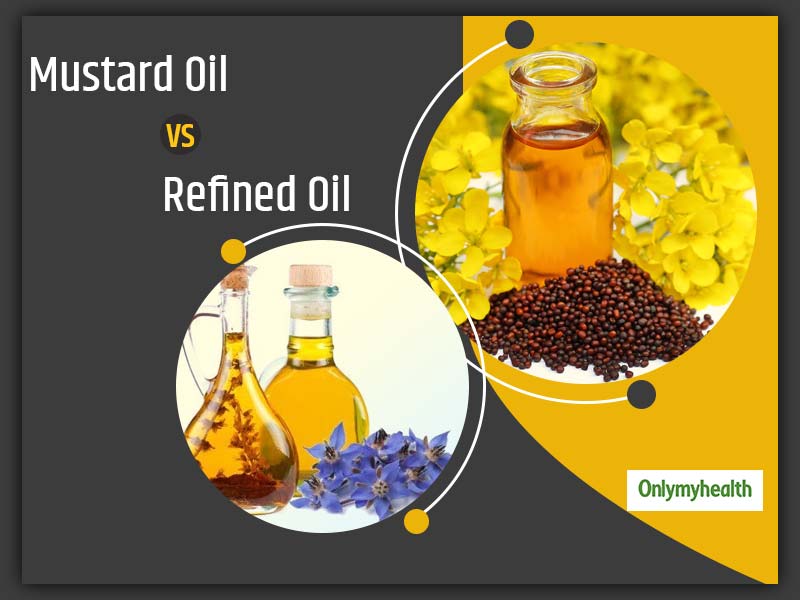 The Mustard oil is obtained from mustard seeds, while the refined oils are obtained by refining the crude oils. Using good oil is important for maintaining the health of the organs and giving the right nutrition to your body. Choosing the best oil with so many cooking oils being sold in the market is not simple. Some argue that you should not use refined oil while others say mustard is not the best choice.
The dark yellow color mustard seeds contain good fats as they don't get deposited in the blood vessels. The refined oil is a processed form of oil that is harmful to the digestive and respiratory system. Let's know the health benefits of mustard oil.
Good for heart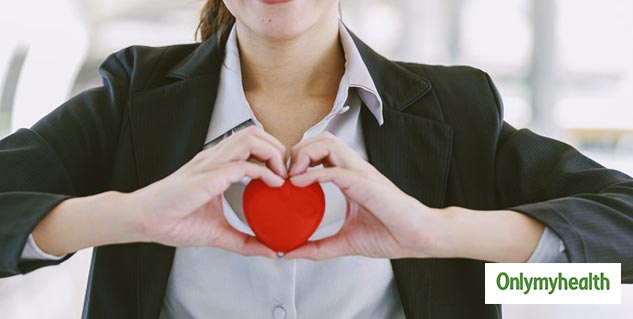 Due to rich monounsaturated fatty acids in mustard oil, it can reduce the risk of cardiovascular disease. According to various studies, the rich monounsaturated fatty acids lowered blood pressure and body fat than others who consumed fewer of these acids. The risk of cardiovascular disease occurs due to high blood pressure and a high proportion of body fat. Other oils such as avocado or olive contain high levels of fatty acids too.
Anti-inflammatory
The anti-inflammatory properties present in mustard oil help in easing the condition of irritable bowel syndrome by reducing the inflammation along the lining of the stomach.
The oil contains a compound allyl isothiocyanate that is useful for reducing inflammation. In a study, the researchers indicated that allyl isothiocyanate reduced inflammation that can cause a host of symptoms.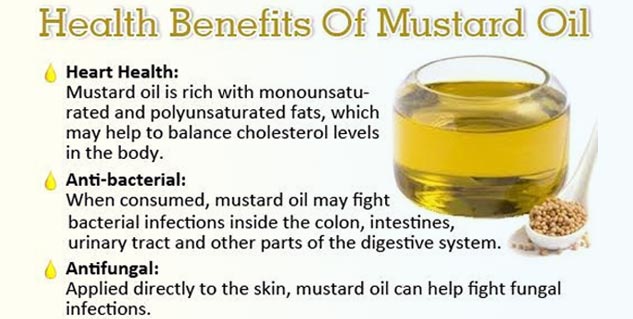 Also Read: Know All About The Anti-Inflammatory Diet
Nutritional content
Mustard oil contains nutrition and has antifungal and antibacterial properties. It contains glucosinolate, which has antimicrobial properties to fight against infections. They are rich in vitamin A and vitamin E. It has fatty acids like oleic, linoleic, and erucic acids which contribute to its many health benefits. It fights against the infections that occur in the colon, urinary tract, digestive system and the excretory system in general.
Improves circulation
The presence of strong stimulants helps in boosting circulation. It provides oxygenated blood to your different organs at a much faster rate and improves the generated function as well as productivity. The digestive system is intact due to the promotion of secretion of gastric juices and bile from the liver and spleen.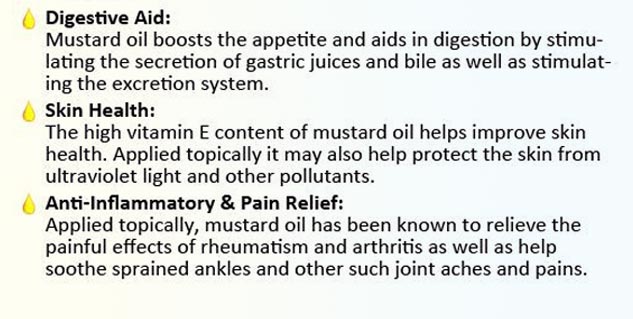 Also Read: 5 Foods To Treat Poor Blood Circulation And Prevent Heart Diseases
Prevents phlegm
Since it is a cordial substance, it brings warmth to your body and warms up your entire respiratory system preventing the formation and accumulation of excessive amounts of phlegm. It improves your breathing and protects you from several breathing disorders like asthma and bronchitis. The stimulating effect keeps the respiratory system healthy.
Side effects of Mustard Oil
Although there are few side effects, take note that they aren't as harmful as refined vegetable oil. Researchers have found it's a downside too. The oil contains a heavy amount of erucic acid that may cause diarrhea or anemia. It can also cause skin eruptions and rhinitis. Usually, it is recommended to consume moderate amounts of mustard oil so that you can avoid yourself from such risks.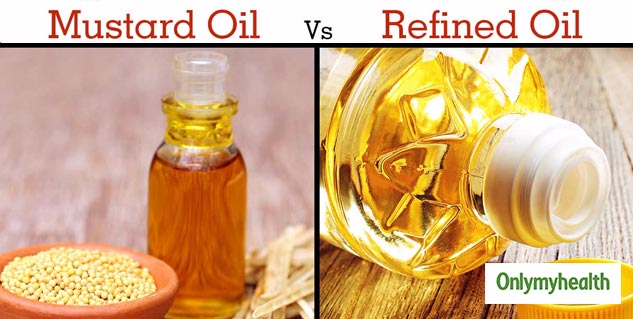 Also Read: Multiple Health Benefits Of Moringa Oil
Refined oil has more harmful effects rather than mustard oil as they are chemically treated containing many impurities. The process of making refined vegetable oil involves nickel which affects the skin, respiratory system and liver. Sodium hydroxide and other preservatives are also added during the processing that can be harmful to the digestive system. Hence it is better to go for natural mustard oil and monitor your consumption. In case of any problem, always consult a doctor or herbalist before adding them to your diet and make sure you don't cause harm to your system.
Read More in Healthy Diet