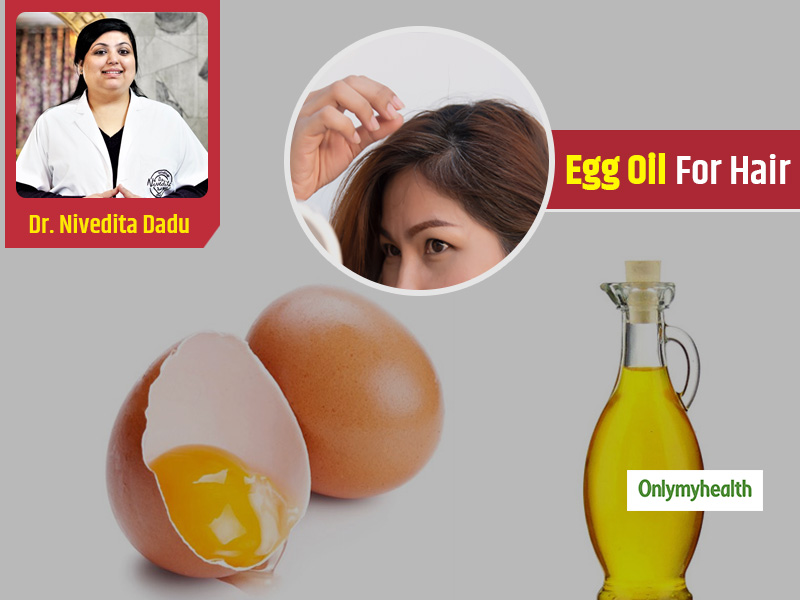 There are so many hair oils that cannot be counted on the fingers. From almond oil to amla oil, coconut oil and even olive oil are used as hair oils to strengthen them and secure the natural shine & texture. But today, we will tell you about a lesser-known but potent hair oil in this article. It is derived from a popular food with high protein content. We are talking about egg oil which is extracted from egg yolk and works wonders for hair health. Dr. Nivedita Dadu who is a renowned dermatologist has also given her nod for the usefulness of egg oil in haircare. Let us read in detail.
A brief about egg oil
As per Dr. Nivedita Dadu, egg oil is a lesser-known type of oil but it can be really beneficial for the hair. This oil is obtained from the yolks of chicken eggs. It is not readily available as other hair oils but it is equally potent as others. Egg oil contains EFAs (Essential Fatty Acids) like Omega 3 and Omega 6 which help in the deep nourishment of the hair and the scalp. EFAs increase the blood circulation in the body and help in regenerating the hair follicles. Just like how an egg hair mask can do wonders to your tresses, egg hair oil can also benefit your hair in myriad ways. Let us move forward to read the benefits of applying egg oil on hair.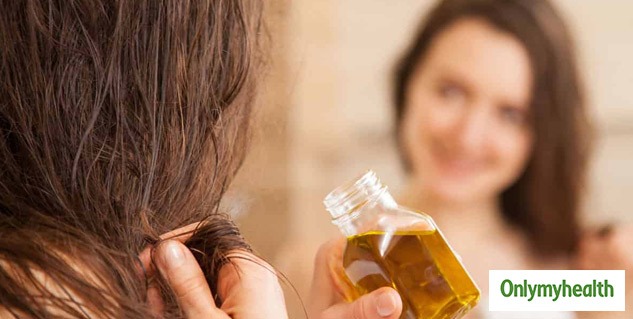 Benefits of egg oil for hair
Eggs are high in protein and fatty acids that are essential in improving colour, texture and shine of hair. This is why the application of egg oil can provide the below-mentioned haircare benefits.
Also Read: Try These 3 Ayurvedic Home Remedies To Cure Hair Loss
Egg oil can help to replenish the vitamins, minerals, or protein needed for better health of hair. It helps in preventing hair problems that happen due to nutritional deficiencies. Besides, you must also eat diet with foods that are good for hair health.
Its anti-inflammatory properties help in preventing poor scalp conditions which can cause dandruff and hair loss. It also prevents scalp acne that can cause extreme discomfort.

There are many antioxidants present in egg oil in the form of Lutein and Zeaxanthin which help to fight the free radical chain reactions that damage the quality of hair.
Egg oil is also considered to be beneficial in preventing premature greying of hair. It increases the supply of oxygen in the scalp and helps to strengthen hair roots and further resulting in stronger and darker hair. If you see your hair turning grey at an early age, you must start using egg oil on your hair to prevent premature hair greying.

Last but definitely not the least, it can also be used by those who are allergic to egg as it doesn't consist of egg proteins. Topical application of egg oil won't trigger your allergy and therefore you can enhance your hair health without worrying about allergy.
In a nutshell, egg oil is undoubtedly one of the best hair oils that promote hair health and provide various benefits. People who are dealing with any kind of hair problem must give this natural oil a try.
Read More Articles in Hair Care