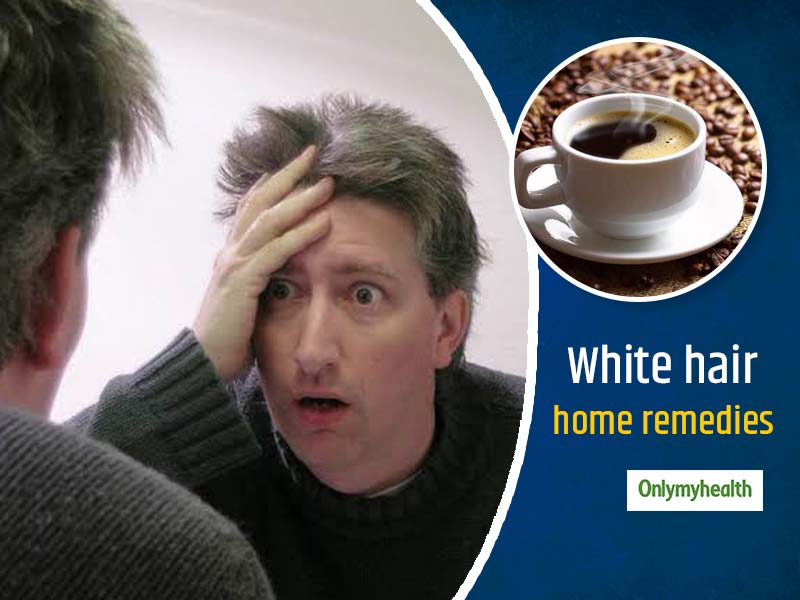 Home remedies not just help with skin care, but are also beneficial for your hair. From improving hair growth to making them strong and soft, there are natural in-home solutions for everything. One such hair problem is white or gray hair at a young age. It is commonly known that white hair are connected with old age. However, at the age of 20-22 only, some people gain gray hair. Having one or two gray hair is fine, but if the count is more than that then you should surely try out natural cures. This premature development happens due to various reasons. Some causes include stress, hereditary, poor diet, aging disorders, etc. Read further to know about grey hair home remedies and ways to prevent it.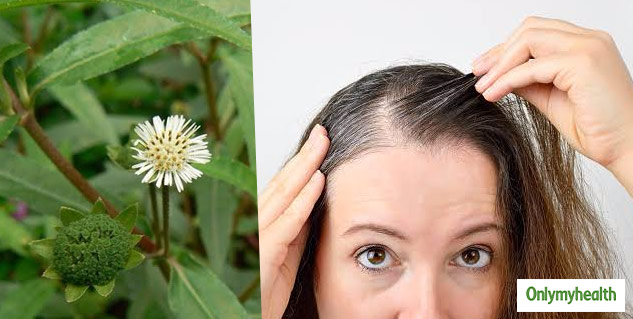 Home remedies for gray hair
Natural graying of hair can occur in children too. You can try treating them at home. However, if you think that it is not being beneficial for your hair then you can try the following 5 home remedies for white or gray hair:
1. Black coffee
Interestingly, black coffee enable you to die your hair effectively. Therefore, you can even use it to get rid of white hair at young age. Just apply a few cups of coffee on your hair and you will see the difference in a few weeks. Just use it once a week!
Also Read: Potato Juice For Hair: Get Rid Of Dandruff And Dullness By Simply Applying This Kitchen Ingredient
2. Bhringaraj
Bhringaraj aka false daisy is also famous for dyeing or colouring your hair. It is a natural ingredient that contains bioactive elements that enhance melanogenesis and help in reversing your white hair. Do not apply it on your hair more than once a week.
3. Curry leaves
Just like Bhringaraj, curry leaves also have bioactive compounds present in it. They help in providing healthy nutrients to your hair and also in preventing gray hair at early age. Mix it with some oil and apply once every week.
WATCH: Tips For Premature Greying
4. Amla
Amla is a very beneficial home remedy for hair care. It can not only strengthen your hair but can also prevent them from graying. Remember That you don't have to apply this more than twice a week.
5. Coconut oil
You must read about this natural remedy for almost everything. Skin, lips, nails, hair and mostly everything can improve with the use of coconut oil. The nourishing properties of coconut oil help in maintaining and moisturizing your thick and dry gray hair. They also bring your hair back to their natural colour slowly.
Tips to prevent white hair at an early age
Its never too late! There are things you can do to avoid the whole situation and protect yourself from this problem beforehand. Here are some tips to prevent white hair at an early age:
Keep your thyroid levels balanced
Quit smoking
Take a nutrient filled healthy diet
Find out the cause and treat accordingly
Consult a doctor for medical tips or medication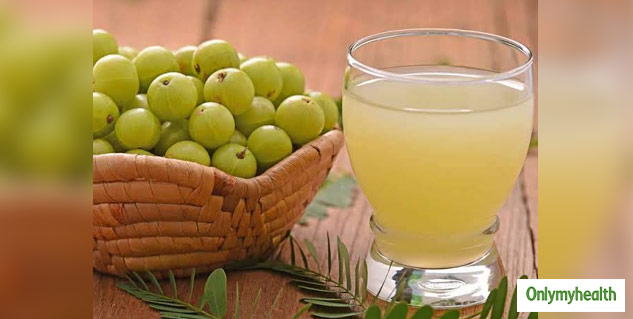 Also Read: Bleaching Can Cause Grave Damage To Hair. Here's What Happens And Ways To Limit Damage
These were some home remedies and tips to protect your hair from turning gray or white at an early age. Before trying these out, you must avoid taking too much stress as it will be visible immediately and hamper your beauty. From dark circles to white hair, excessive tension has many beauty as well as health effects.
(Written by Navya Kharbanda)
Read more on Home Remedies