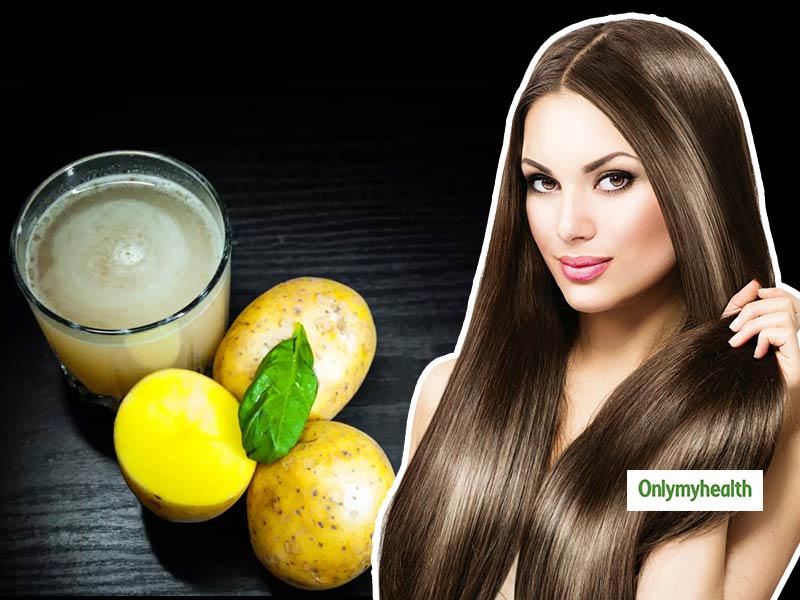 Potatoes are one of the most versatile vegetables. It not just makes for a great accompaniment to most of the vegetables but also has various health benefits. Potatoes have many nutrients like calcium, phosphorus, manganese, magnesium, potassium, copper, fibre, protein, iron, vitamin B6, C etc. All these benefit the body significantly. But did you know that apart from doing good for the body, potato juice also makes for an excellent remedy for hair care and skincare? As for its beauty benefits, regular use of potato juice can reduce wrinkles, reduce hair breakage and also get rid of various other hair woes.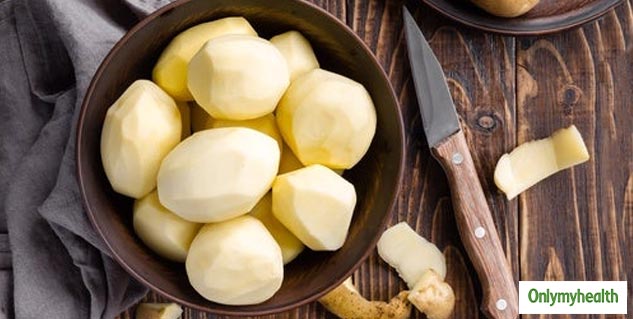 Also Read: Does Drinking Potato Juice Prevent Cancer and Heart Attack?
In times when we all know how important it is to opt for organic or natural products for beauty and wellness, it is essential to look for basic solutions that are readily available. Who says one has to spend a lot of money for healthy-looking hair? Make way to your kitchen and pick some fresh potatoes for its juice.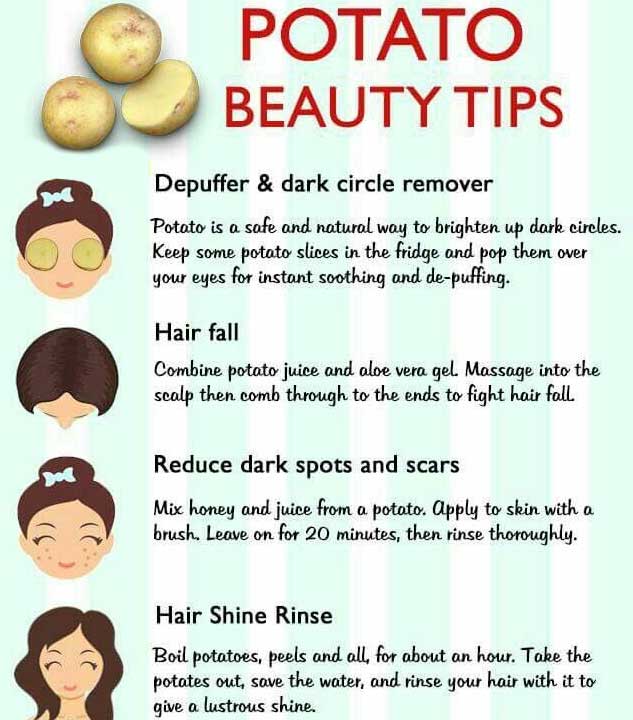 First, let's see how to make potato juice at home:
Wash and peel 2-3 potatoes.
Cut it into small pieces and grind it in the mixer.
If you want, grate the potatoes for making the process simpler.
Now take out the grated potato or potato paste in a cotton cloth and make a bundle.
Press the bundle to collect the juice in a glass or a container.
If you wish, you can also extract the juice by putting the potato directly in the juicer.
Those facing the issue of dandruff can also add lemon in it.
Benefits Of Potato Juice For Hair
Potato Juice For Hair Fall: If you are experiencing excessive hair fall, then apply potato juice and see results after regular use. One can also get rid of dandruff and put life into lifeless hair. Potato juice is apt for natural hair care as it makes the mane stronger, shinier and healthier. Potato is packed vitamin C content. One cup of raw potato juice can quickly replenish the lost Vitamin C content in the body. Vitamin C helps in the absorption of iron in the body, which is an essential element for hair growth.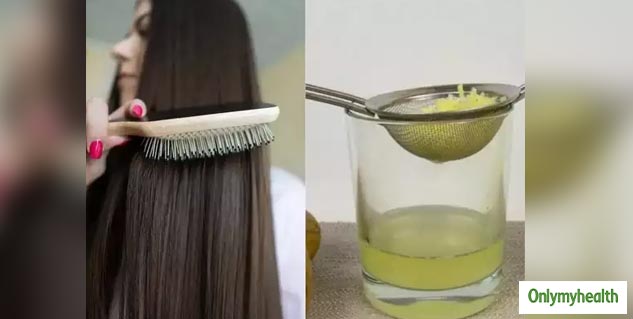 Potato Juice For Dandruff: One of the most annoying hair problems one could face is dandruff. It not just puts you in an embarrassing situation but can stay for a long time if proper care not taken. At times, even anti-dandruff shampoos are ineffective in removing dandruff. In this case, try applying potato juice on the scalp for a few days. By doing this, not just dandruff becomes a thing of past but also gives it the required nourishment that the hair may require after dandruff. For this, take half a bowl of potato juice, add 1-2 teaspoons of aloe vera gel, two teaspoons of lemon juice and apply it on the hair and scalp. Leave it for half an hour and wash hair with a mild shampoo.
Also Read: Potato Is A Hidden Skincare Gem, Make Potato Scrub and Cream At Home
Lastly, some caution needs to be taken while making potato juice. Do not store this juice for a long time, instead make fresh juice every time you wish to apply it on hair. One can also drink this juice, for it has various health benefits. Finally, choose good potatoes to make potato juice. Do not use green potatoes, dark coloured potatoes or sprouted potatoes.
Read more articles on Haircare