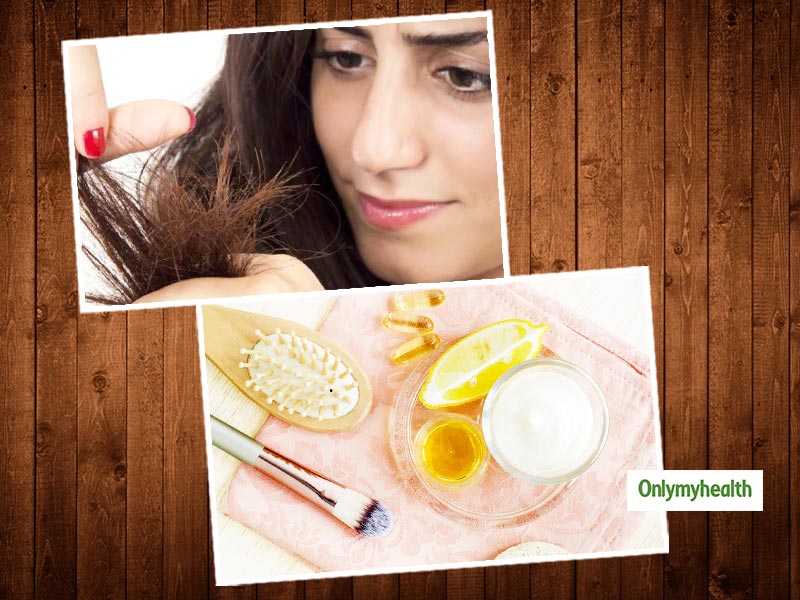 Are you fed up of your dry, lifeless hair? Is the changing weather snatching your hair shine? How to cure dull, lifeless and tangled hair? Lack of nutrition and moisture causes dry, lifeless and tangled hair. However, you can do several things to make them soft, such as - eating the right diet and drinking plenty of water. Apart from this, it's also necessary to apply oil and hair mask from time to time. Many girls cut their hair, and others use hair packs to avoid these problems. But not anymore! To get rid of this problem here is a magical hair pack that makes your hair will soft and shiny.
To make this hair pack, you only need two things: Egg and Yoghurt
How to make and apply it:
Take egg and yoghurt according to hair length. If your hair is up to your shoulder, there use one egg. If you have hair up to the waist, then use two eggs and if it is longer than that, then take three eggs.
Take yoghurt according to the egg. If using one or two eggs, add two tablespoons of curd. At the same time, use three teaspoons of curd in more than two eggs.
To make this pack, remove the yellow part of the egg. Just mix egg white and yoghurt.
Mix both and stir well for 2 minutes.
Apply this paste only on hair (protect it from the roots).
Keep this pack for 40 minutes to 1 hour and then wash it with normal water.
Try shampoo the next day.
Note: For better results, use this hair pack twice a month.
Also Read: Tips To Relieve Scalp Itchiness In Summer
Causes of lifeless hair
The main reason for dry and lifeless hair is the lack of moisture. Like skin, the hair also needs to be hydrated. Hair cuticles (the outer part of the hair shaft, which is made up of dead cells and keeps the hair healthy and safe) allow moisture to enter, but due to extreme pollution in the environment, your hair becomes lifeless. Apart from this, the hair starts to become dry, dull and tangled due to continuous dehydration. Therefore, changing shampoos or oil does not have much effect unless your hair gets proper nutrition. Try these natural and easy home remedies for dry and lifeless hair care, which will help to nurture your dull and dead hair.
Also Read: 5 Innovative and Effective Mayonnaise Hair Masks For Common Hair Problems
Almond oil and egg
Method of preparation and application
Material: A quarter cup of almond oil and a raw egg
Prepare a mixture by mixing almond oil and eggs. You can beat the egg and apply it to your hair.
Take some portion of hair and apply this mixture from the roots of the hair to the top end.
Apply it for 40 minutes and then shampoo your hair.
Keep in mind that you use shampoos and conditioner that do not contain sulfate.
How beneficial is it? Almond oil acts as a natural moisturizer and conditioner, and eggs contain abundant protein, which prevents hair loss.