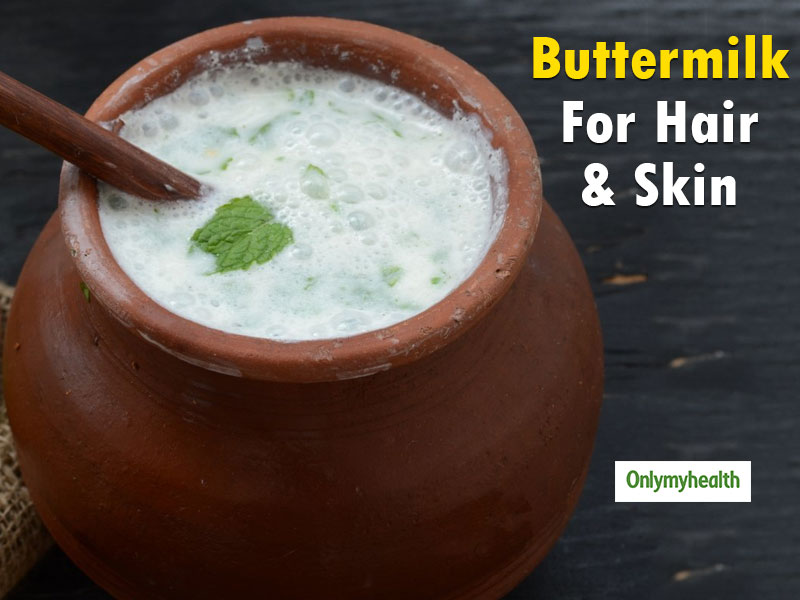 Buttermilk is a desi drink with supreme cooling properties. It is one of the best and most loved summer beverages made with milk. Buttermilk or as we lovingly call it 'Chhaachh' or 'Chhaas' is highly nutritious, palate appealing and good for the stomach. While drinking buttermilk is supremely beneficial for your internal health, did you know that it is good for your skin and hair as well! Yes. Topical application of buttermilk can help with banishing a lot of skincare and haircare woes. It is a great home remedy for both internal and external health.
Using Buttermilk for Skin
The best part about using buttermilk for skin issues is that it is suitable for all skin types. Buttermilk has cleaning enzymes that help in cleansing, toning and moisturizing the skin.
If you suffered a suntan, apply buttermilk to it and massage. It will leave a soothing effect on the skin and help it heal quickly.
To reduce blemishes and other stubborn marks, make a face pack using buttermilk and orange peel powder.
You can team up buttermilk to a lot of other ingredients such as Multani mitti(fuller's earth), besan (gram flour), masoor daal, etc. and apply the mixture on your face for a natural glow.
Make an exfoliating scrub with Multani mitti, turmeric powder, crushed walnut powder and buttermilk. Use this to exfoliate your skin.
You can make a natural face cleanser with buttermilk, sandalwood powder and a pinch of turmeric and use it daily.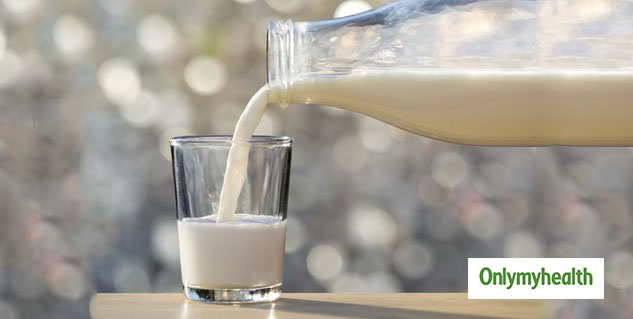 Benefits of buttermilk for skin:
Buttermilk helps reduce acne marks, blemishes, spots, and discoloration of the skin.
It tightens the skin by closing the open pores.
It is a natural bleaching agent which can lighten the skin's tone.
It contains lactic acid which is good for the skin.
It reduces tanning, sunburn and sun damage.
Alse read: Benefits of Liquorice Aka Mulethi
Using Buttermilk for Hair
You can make a lot of hair packs and hair masks by mixing buttermilk with a wide range of ingredients such as olive oil, eggs, banana, etc. It cleanses the scalp to improve hair health.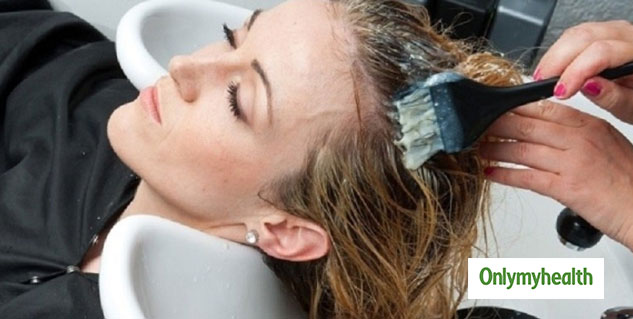 You can make a hair mask by mixing buttermilk with olive oil, mashed banana, egg, and honey. Apply this hair mask and leave it for 20-30 minutes. Wash it off using a herbal hair cleanser.
You can also apply buttermilk directly on your scalp and massage gently. This is great to treat dandruff and itchy scalp.
You may also mix buttermilk with lemon juice or vinegar to address dandruff.
Also read: Here Is How Sesame Oil Can Treat All Your Hair Woes
Some Benefits of buttermilk for hair:
Buttermilk helps in treating dandruff and soothes the itchy scalp.
It helps in strengthening the hair follicles and gives your hair a natural shine.
It cleanses the scalp to keep your head clean.
It fortifies your hair.
Buttermilk contains essential proteins that deeply nourish the hair and boost the growth of new hair.
Read more on Home Remedies