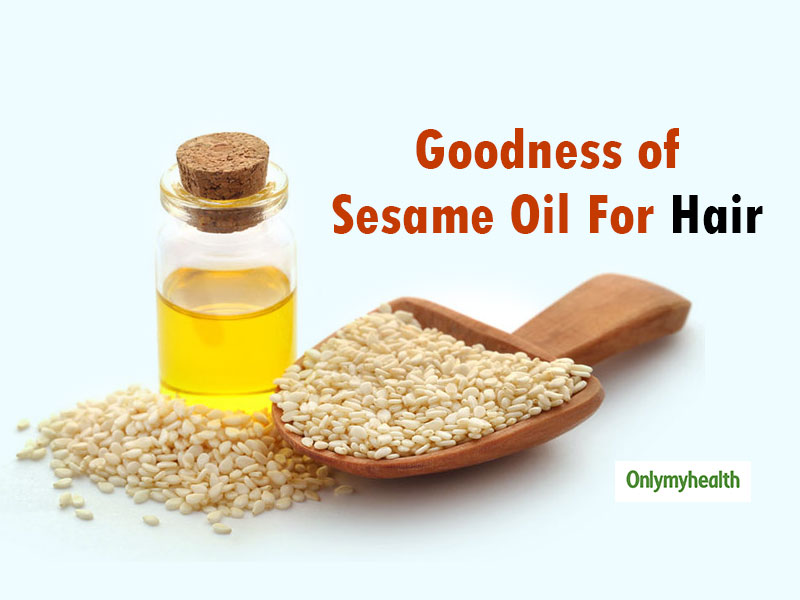 A head full of hair is one thing that we all wish to have. Whether man or woman, young or old, all want to have a fuller head with thick & healthy locks. But due to nutrient deficiency or other factors, they tend to suffer breakage and get weaken with time. Thus, maintaining hair health is very important. Besides using the best hair care products, you should devote some time to nourish your hair at least weekly, if not daily. Oiling is said to be very beneficial for strengthening hair from the roots. While coconut oil and olive oil are commonly used, Sesame Oil is underrated. This article is all about the usefulness of sesame oil for hair.
Some Benefits of Sesame Oil For Hair:
It repairs and rejuvenates the scalp
It is a great conditioner to condition & nourishes your hair
It treats damaged hair follicles
It can cure dandruff
It neutralizes the pH level of your scalp
It enhances blood circulation in the scalp
It promotes the growth of new hair follicles
It protects the hair against environmental damages
It treats split ends
It combats hair loss
5 Ways To Use Sesame Oil for Hair
1. Sesame oil and honey
While sesame is antibacterial, honey has moisturizing properties. This mask would disinfect and hydrate the scalp.
Mix 3 tbsp sesame oil and 1 tbsp honey in a bowl and apply this mixture on the scalp.
Gently massage your scalp and leave it for half an hour.
After that, shampoo your hair.
Do this once in a week.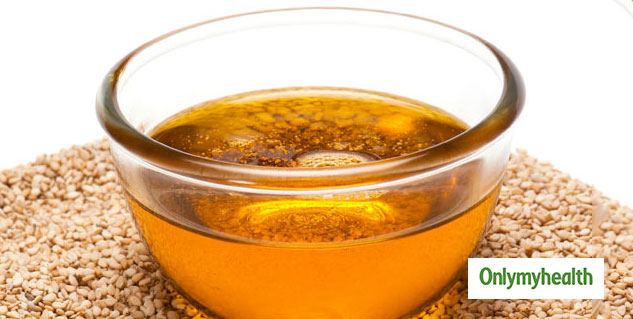 2. Sesame oil and Fenugreek seeds
Fenugreek seeds are loaded with vital nutrients that leave a soothing effect on the scalp. This mixture is good to treat dandruff and itchy scalp issues.
In a bowl, add 2 tbsp sesame oil and 2 tbsp fenugreek seeds.
Microwave it for 2 minutes.
Once it is cooled down, apply the oil in your scalp using your fingers.
Now, take a hot towel and wrap around your hair.
Wash your hair after 30-40 minutes.
Do this twice a week for the best results.
3. Sesame oil and Almond oil
Almond oil is great for hair as it is a rich source of Vitamins A, C, E, B complex and omega-3 fatty acids. These two oils together nourish the hair follicles and strengthen your hair from the roots.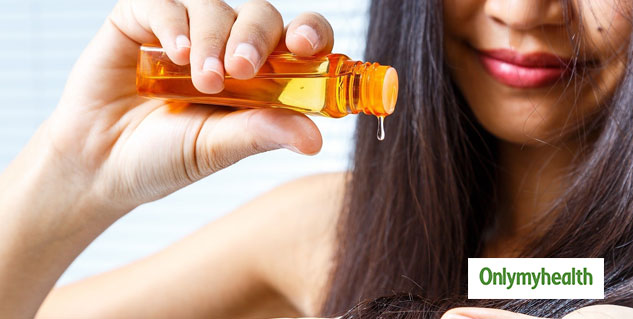 Also Read: How to Use Olive Oil for Hair Growth
Mix equal parts of sesame oil and almond oil in a bowl and apply it from root to the end length of your hair.
Cover your hair with a hot towel and shampoo after 30-40 minutes.
This oiling therapy gives the best results when done twice a week.
4. Sesame oil and Aloe Vera
This hair mask would not only keep your scalp clean but would also address dandruff.
Scoop out aloe vera gel and mix it with sesame oil.
Mask your hair using this mixture and gently massage the scalp.
For a hair spa-like treatment, cover them with a hot towel and rinse with a good hair cleanser.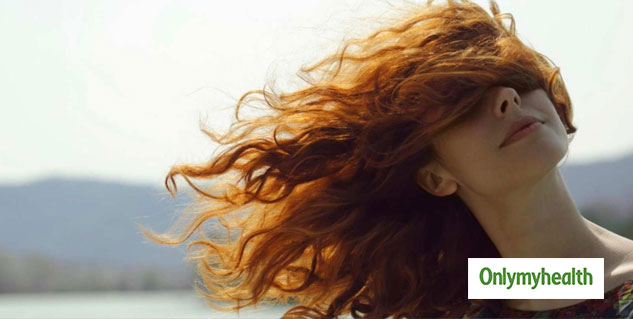 Also read: Lemon Treatment For Long Hair: Get Long Locks With This Simple Treatment At Home
5. Sesame oil and Yogurt
Yogurt contains lactic acid which helps to deep cleanse the scalp and nourish the roots. This mask can help you with hair growth.
Mix 1 tbsp yogurt and 2 tbsp sesame oil.
Add a pinch of turmeric to it (turmeric is antibacterial in nature).
Make a smooth paste.
Apply this mixture on your hair and keep it for half an hour.
Wash your hair.
Read more on Hair Care