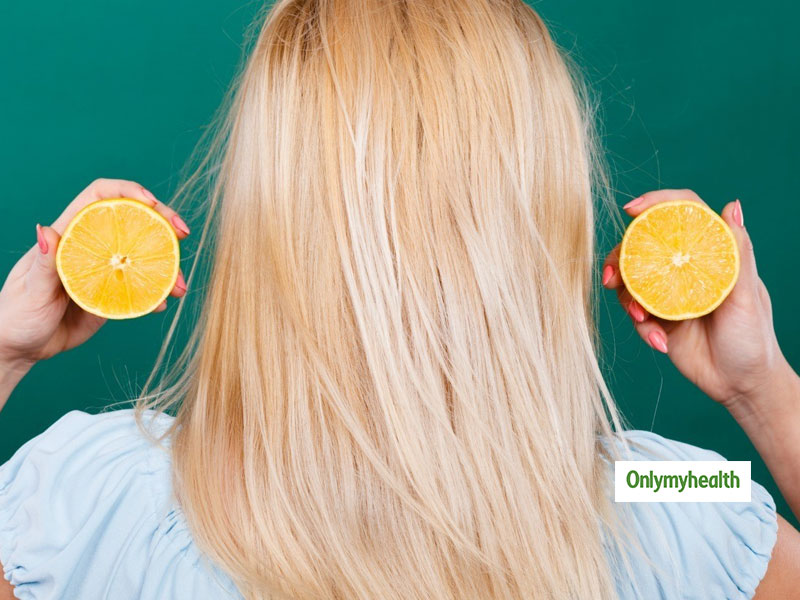 Lemon Home Remedy For Hair Growth: The use of lemon can give your hair the required shine and length. It not only makes hair smooth and shiny but also helps in hair growth. In times when there are dust and pollution everywhere, it is challenging to take care of your hair from all of these external factors. It is common to face hair fall, slower hair growth, etc in such situations. Most people have to resort to expensive parlour treatments, temporary or permanent, for long and shiny hair. However, by trying some home remedies, you can make your hair naturally healthy and long. In such a situation, lemon is not less than a gift for you. This versatile kitchen ingredient has several benefits for hair health.
Following are some DIY lemon packs for the hair: that can be easily made at home without much of a hassle: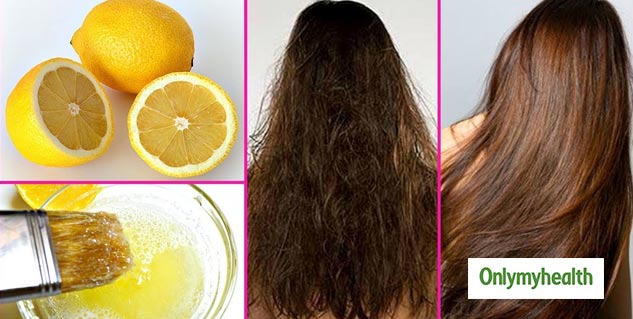 1# DIY Lemon Juice Pack
For the lemon juice treatment for long hair, squeeze half a lemon into a bowl. Massage the lemon juice in your scalp and leave it for 10 minutes. After this, wash the hair with a mild shampoo.
2# DIY Lemon Shampoo
Now make shampoo in no time right at your home. For this, create a paste by adding about five teaspoons of henna powder and one egg in hot water. Squeeze lemon in it. Apply this mixture on the hair and leave it for 1-2 hours. After this wash your hair with a mild shampoo.
Also Read: Try These 5 Vegetable Juices To Treat Hair Problems And Promote Hair Growth
3# Lemon With Coconut Water
Combine coconut water and lemon in a bowl. Massage the scalp with this water. Wash the hair after 20 minutes with a mild shampoo or just plain water if you are not planning to go out after that. Wash the hair the next day with a mild shampoo for maximum results.
Dandruff Remover
Lemon juice is also useful in eliminating dandruff from hair. Not only this, if you are experiencing hair fall, add coconut water in lemon juice and apply it on the hair. Doing this 2-3 times in a week helps in reducing hair fall to a great extent. Apply lemon juice on some strands of your hair and allow it to dry in the sun. This gives a natural highlight to the hair.
For Oily Scalp And Hair Fall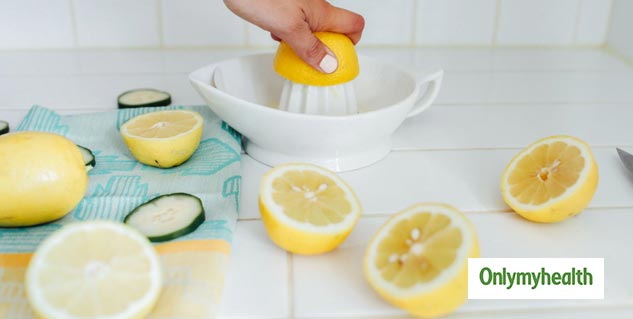 If you have an oily scalp, then rubbing lemon on it daily will help control the oil production in the scalp. Also, it enables hair growth and reduces hair fall to a great extent. For the same, mix three teaspoons of sugar, three teaspoons of water in the juice of one lemon. Mix it well and apply it to the roots of your hair. Wash your hair with a mild Ayurvedic shampoo after an hour. You will see how your roots strengthen after 3-4 uses.
Also Read: Get Rid Of Frizz and Dandruff In Just 3 Washes With Tulsi Water
Precautions While Using Lemon
Lemon is a natural remedy for hair, but there are some essential tips that one should follow for maximum benefits of lemon treatment on hair:
It is always preferable to take the juice of a freshly squeezed lemon than a packaged one. Preservatives in the packaged lemon juice can damage the hair.
Use in moderation as lemon juice is acidic. Excessive use can also lead to brittle and dry hair.
Keep away lemon from open wounds or cut in hair scalp or around the forehead.
Do not leave lemon for over 10-15 minutes as it as works as a bleaching agent.
Read more articles on Hair Care