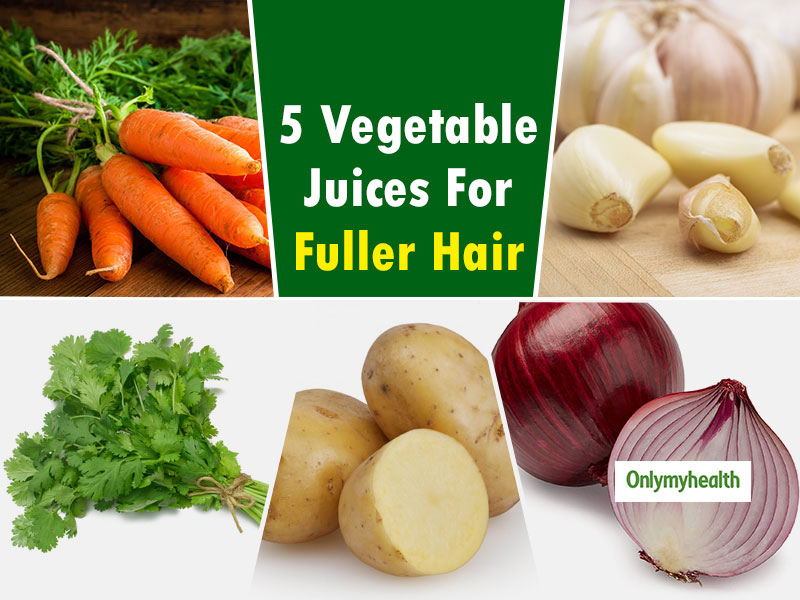 Everybody will give you suggestions to control hair fall but has anyone ever told you that applying vegetable juices can magically reduce hair loss! Hormonal changes, nutrient deficiency, environmental factors, lifestyle habits, all negatively impact your hair health. Instead of wasting money on expensive products, we will tell the most inexpensive and effective way to fix multiple hair-related problems. Here are 5 vegetable juices which if you apply on your scalp can give you stronger and shinier hair.
1. Onion juice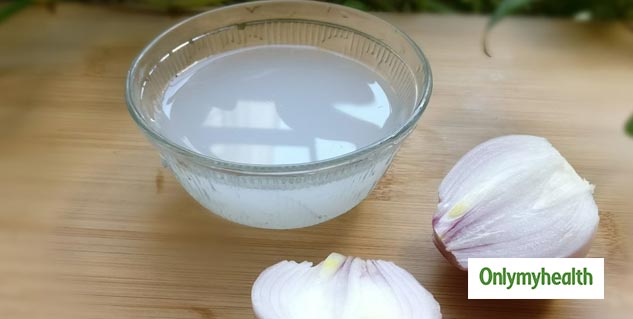 Onions are a rich source of sulphur which is a vital nutrient for hair growth. This works to strengthen the roots of hair from the scalp. Thus, it reduces hair breakage to a great extent.
Take 2-3 medium-sized onions or you can increase the number as per the length of your hair.
Grind them and extract the juice.
Collect the onion juice in a bowl.
Take a cotton ball and dip it in the juice. Apply it on the scalp and leave it for 15-20 minutes.
Wash your hair with a herbal shampoo.
Do this once every week or every alternate week.
2. Garlic Juice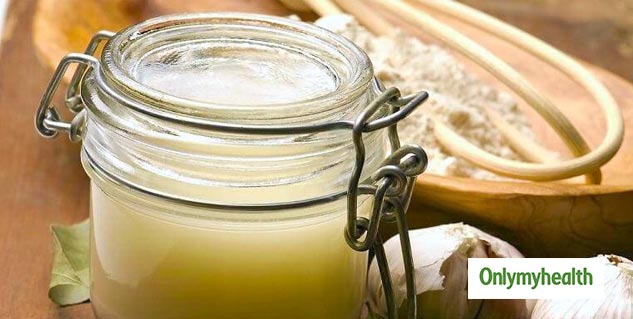 Just like onions, garlic juice is also extremely great with hair-strengthening properties. It contains sulphur and selenium which promotes speedy hair growth while strengthening the roots.
Peel 10-15 garlic cloves and crush them or grind them.
Extract the juice from the crushed garlic and apply it on your scalp using a cotton ball.
Gently massage with your fingers.
Leave it for about 15-20 minutes and then wash it off using a shampoo.
3. Potato juice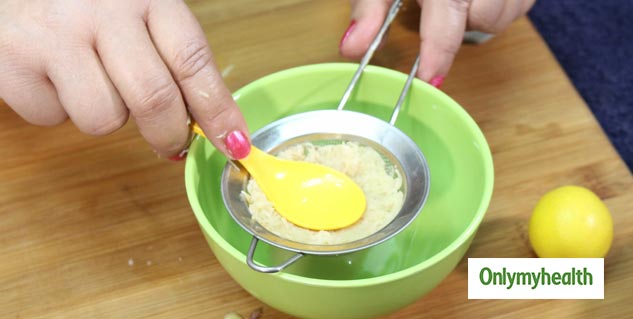 Deficiency of vitamins A, B and C is one of the major causes of hair fall. To restore hair health, it is important to combat the deficiency of these nutrients. Potatoes are a rich source of vitamin B6 and C. These can, therefore, help get control hair fall.
Take 3-4 raw potatoes, peel and grate them. You can increase or decrease the amount as per your hair length.
Squeeze the grated potato and extract the juice in a bowl.
Using a cotton ball, apply it all over your scalp
Leave it for about 30 minutes and then shampoo your hair.
Do this once every week to get visible results
Also read: Hair Masks For Monsoon: Tackle The Frizz With These 6 Home Hacks
4. Coriander leaves juice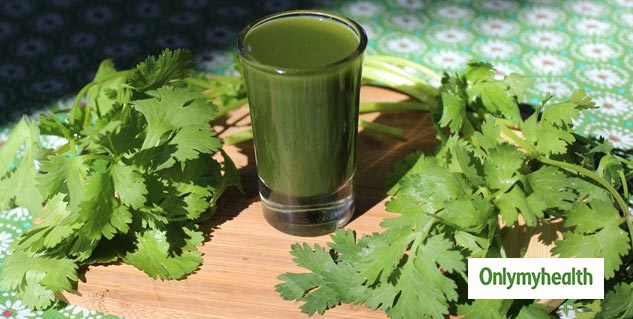 Coriander leaves are rich in Vitamin C and Iron, both of which are known to promote hair growth by eliminating free radicals. Applying coriander juice on a regular basis is found to decrease hair fall, hair thinning and baldness.
Put coriander leaves in a mixer, add some water and then grind.
Make sure the paste is neither thick nor runny.
Apply the coriander paste on your scalp and keep it for about an hour.
Shampoo your hair.
Try this remedy twice in a week for desired results.
Also read: Tulsi Leaves For Hair: Get Rid Of Frizz and Dandruff In Just 3 Washes
5. Carrot juice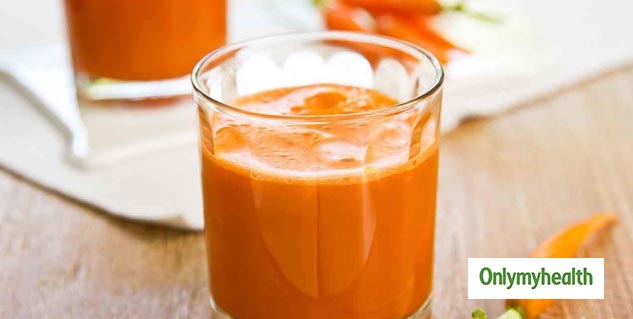 Drinking carrot juice is good for health and you are required to drink it daily to reap its haircare benefits. Carrot has beta-carotene which strengthens hair follicles from the roots and gives a natural shine to them. It boosts blood flow which thus accelerates hair growth.
Read more on Hair Care