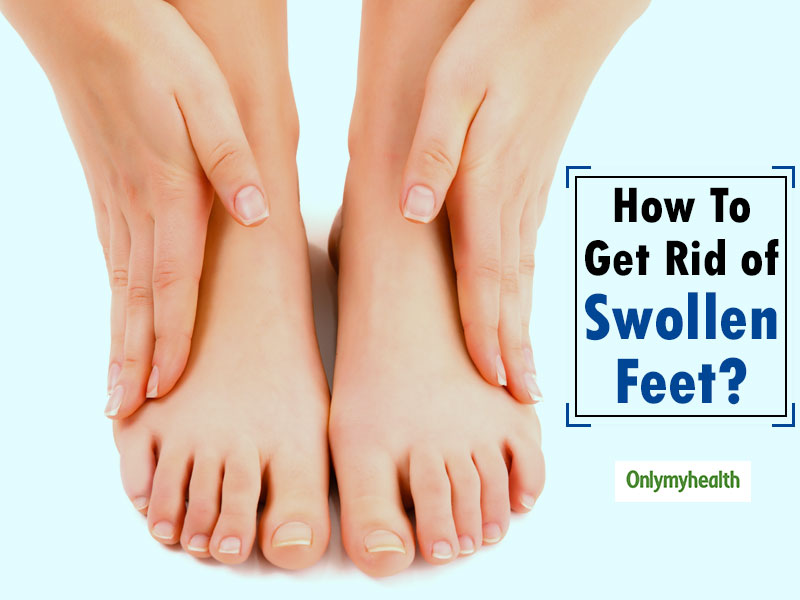 Swollen ankles and feet is a common problem and can occur due to numerous reasons including ill-fitting footwear, sitting or standing for too long, pregnancy, medical reasons, water retention or edema, salt deficiency in the body, to name but a few. Generally, this condition is painless but it does trouble the person a lot.
Before taking anti-inflammatory drugs, you should give these home remedies a try. These are worthy enough when it comes to effectively ease swelling.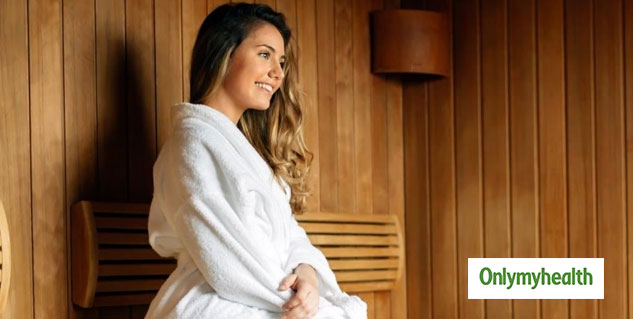 #1 Hydrotherapy
This is a fancy name for a hot and cold water bath which is really good to soothe swollen feet. While hot water helps in the dilation of the blood vessels, cold water allows the contraction of vessels. This improves blood circulation in the feet thereby easing inflammation. Place your feet in a hot water container for a couple of minutes and then put them in the container having cold water for a minute. Repeat this for 15 minutes.
#2 Epsom Salt Foot Bath
Epsom salt contains magnesium sulfate which powerfully reduces swelling and increases blood circulation. As your body absorbs the salt, you would begin to feel the reduction in pain and swelling.
In your bathtub, add a cup of Epsom salt and bath in it for 15-20 minutes.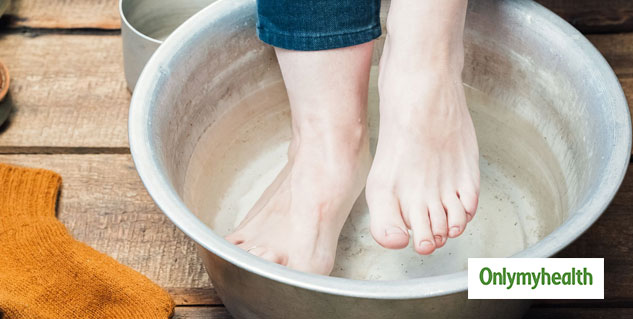 #3 Wear compression socks
Compression socks are specially designed to relieve feet and ankle pain. It decreases leakage of the fluid in your feet by applying pressure on them. You can get these easily from a medical store.
#4 Elevate your foot
Lie down and elevate your foot. Stay in this position for a few minutes and then bring your foot down. Repeat this 4-5 times or until you get relief. You may even place a pillow below your foot before going to bed to get a good sleep.
Also read: Have Flawless Feet with these Easy-to-do Steps
#5 Gently massage your feet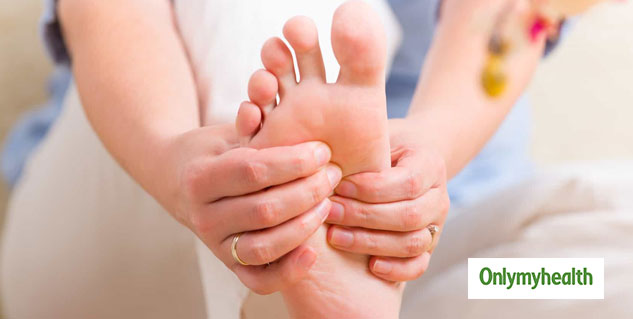 Massaging your feet would activate the lymphatic system which would reduce fluid retention. This exercise would enhance blood circulation, thus, reducing inflammation.
You can do this yourself at any time. Just massage your feet with gentle hands and do not apply pressure. It is advised if you do this after taking a bath for better results.
#6 Apple cider vinegar
Well, apple cider vinegar is definitely a magical ingredient. It is high in potassium and thus prevents fluid retention in your feet which is the primary cause of swollen feet.
Mix warm water and apple cider vinegar in a 1:1 ratio. Dip a towel in the liquid and wrap your feet.
#7 Drink water
Most of the time, water retention is the main cause of the swelling. Thus, give enough fluids to your body. Drink water throughout the day and keep your body hydrated.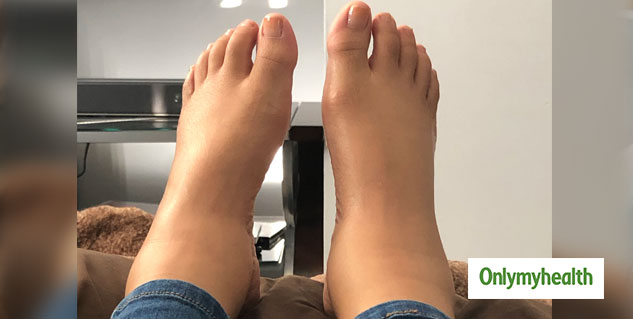 Also Read: Anti-Inflammatory Diet: Heal Acne to Rheumatoid Arthritis
#8 Eat foods that are rich in Magnesium
Another common reason for swollen feet and ankles is magnesium deficiency. You may consult your doctor if your body lacks in magnesium content. If it is so, eat Magnesium-rich foods like nuts, seeds, soybeans, fish, dark leafy greens, banana, dark chocolate, etc.
Read more on Home Remedies