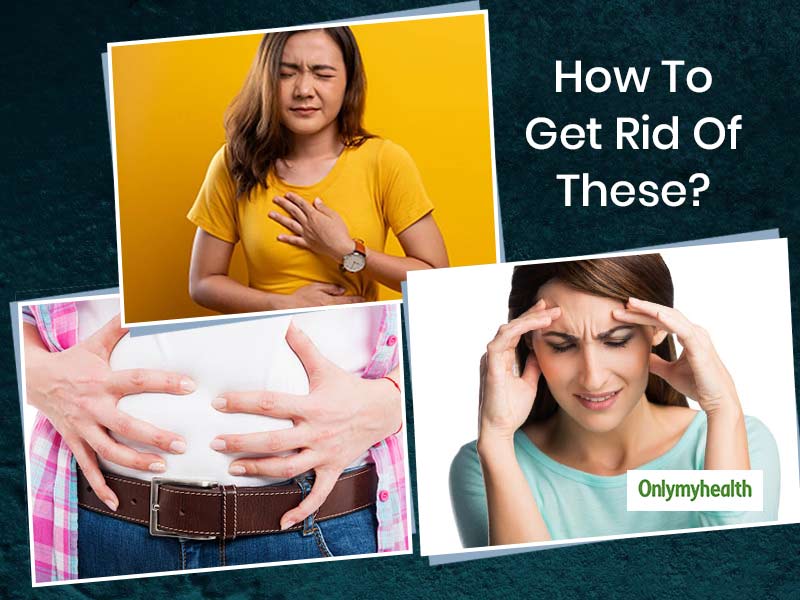 Diwali is around the corner and all of us are enthusiastically preparing for the festivities. Even though this year would be different as we won't be meeting and visiting friends & family like we used to, the festive fervour is still intact. With festivals come elaborate meals with a wide variety of cuisines, dishes, desserts and much more. No matter how much you stop yourself from giving up to these irresistible treats, you end up having too much of the festive delicacies. These would not only trouble your stomach but also cause other problems like bloating, headache and acidity. Let's know from celebrity nutritionist Rujuta Diwekar how to tackle these common festive health issues.
What are the Common Health Issues During Festive Season?
According to the renowned nutritionist, the three common problems that most people experience in the festive season are:
Acidity
Headache
Bloating
You must have felt these after overindulging in foods and drinks, right? There are several reasons why these occur and you should note them down along with the remedial options to either prevent them from happening or get immediate relief.
Reasons and Remedies for Health Issues During Festive Season
Let's go through the reasons and remedies one by one.
Also Read: Know About Alcohol and Stomach Bloating
1. Overeating
This is a sin that we commit after seeing festive food. In order to prevent overeating, here is what you need to do:
Drink water throughout the day- before indulging into the meal, make yourself well-hydrated. By this, it means to drink only water and no other drink is permissible. Rujuta asks to avoid CCCJ (caffeinated drinks, Colas, cocktails and juices).
Sit down and eat as it helps in breaking down food without affecting digestion. Avoid buffets as eating while standing is catastrophic to health and the main trigger to most stomach-related problems.
Pick only 3 items for the main course and not exceed the count.
Have only 1 dessert that is freshly prepared or homemade Diwali desserts. Instead of frozen sweets and ice-creams, go for warm sweet dishes but remember, just one.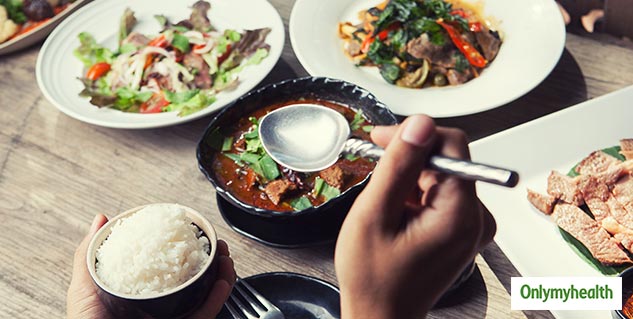 2. Drinking alcohol
Alcohol is harmful to overall health. But drinking is a personal choice. Before having drinks with your friends and family, make sure that you follow these steps:
First eat and then drink. This is one of the main causes of indigestion, acidity and bloating.
After one drink, have a glass of water and then take the next drink. This would aid hangover.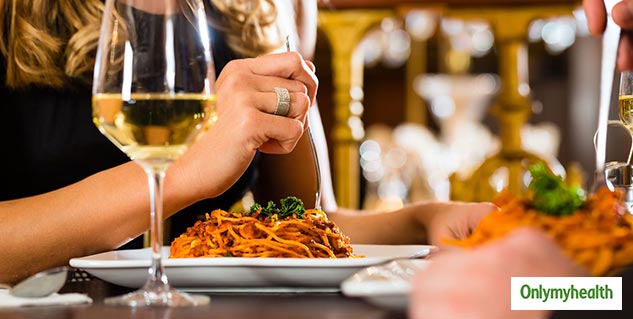 3. Overcompensating the next day
Firstly, it is better to control yourself and not overeat. If you cannot do that, don't try to overcompensate it by observing fast or exercise vigorously.
Do low-intensity exercise for 30 minutes. You can go for a brisk walk two times a day but don't overexercise yourself.
Follow your normal routine with regular food.
Drink a glass of warm water after waking up the next day. Have gulkand or banana to aid acidity and bloating.
These were just some expert recommendations to help you combat common festive health problems. We must try to not go overboard with food and drinks but if you do, make sure that you are following these tips to get relief.
Read More Articles in Miscellaneous