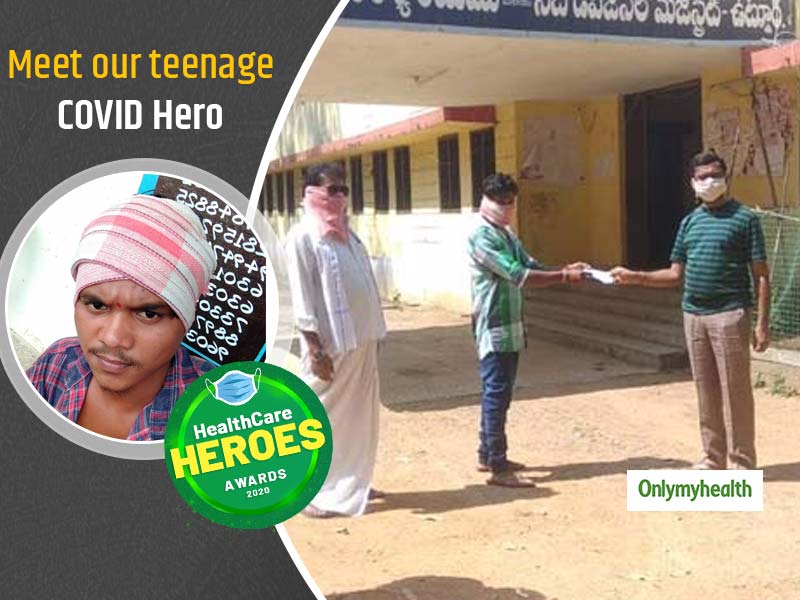 Category : Beyond the call of Duty

Vote Now
Who : Bontha Sai Kumar
What : Teenage warrior who donated his 2-months salary
Why : For contributing his earnings for COVID-19 relief work
Coronavirus is for one and all but front-line workers are at maximum risk because they are doing their job despite the COVID-19 risk upon them. While admiring doctors, caregivers and policemen for their support in testing COVID-19 times, we must not overlook the contribution of sanitation workers. Among the many who are earnestly doing their work, there are a few who go above and beyond their call of duty. Onlymyhealth's Healthcare Heroes Awards aims to bring to fore the noble work done by such front-line workers.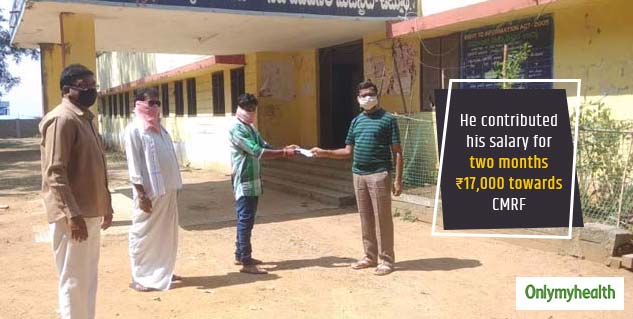 Also Read: Tata Group Gets Green Signal From DCGI To Launch Country's First CRISPR COVID-19 Test
We bring to you the nominee story of Bontha Sai Kumar who won hearts by unhesitatingly donating his income of two months' to CM Relief Fund for the fight against Coronavirus. The spirit of service does not see richness or poverty, it is all about intentions, which is shown by Bontha Sai Kumar at the time of the Coronavirus epidemic.
The story of Bontha Sai Kumar
In uncertain times when all of us were worried about work and getting paid, here was a true hero who put other's needs before his own. Meet 19 year old Bontha Sai Kumar, who is a contract sanitation worker. In April this year, Bontha contributed his two month's salary, an amount of Rs 17,000 towards the Chief Minister's Relief Fund for Corona relief.
Bontha's father, Asha Reddy is the former Sarpanch of Utnoor gram Panchayat and supports his son's approach towards caring for his community. This is not Bontha's first contribution to society. In the year 2010 he had also done a 100 kilometer walkathon to Hyderabad to demand better roads and development for Jodeghat.
One Small Step for Bontha, Inspiration for Many
They say, it is the thought that matters. While many business leaders and celebrities were donating lakhs of rupees for Covid relief funds. This teen sanitation workers two months' salary may have inspired more people.
Bontha Sai Kumar became famous overnight after Telangana's IT minister KT Rama Rao shared a picture with Bontha Sai Kumar on Twitter and praised him for his contribution. He wrote "My #CitizenHeroes today is an Adivasi teenager called Bontha Sai Kumar, who works as a sanitation worker in Utnoor. A very active & socially conscious young man. He contributed his salary for two months ₹17,000 towards CMRF as #TelanganaFightsCorona."
Also Read: World Patient Safety Day 2020: Relevance Of Patient Safety During The Pandemic, Explained By Dr Nanda
After this, congratulatory messages and wishes poured in on the Internet. Bontha Sai Kumar is the real hero who put his citizen duties before family duties earning massive respect. If you think he deserves to win in the 'Front-line Workers' category, vote for him. Here is how you can cast your vote in Jagran New Media and Onlymyhealth's Healthcare Heroes Awards.
Read more articles on Miscellaneous