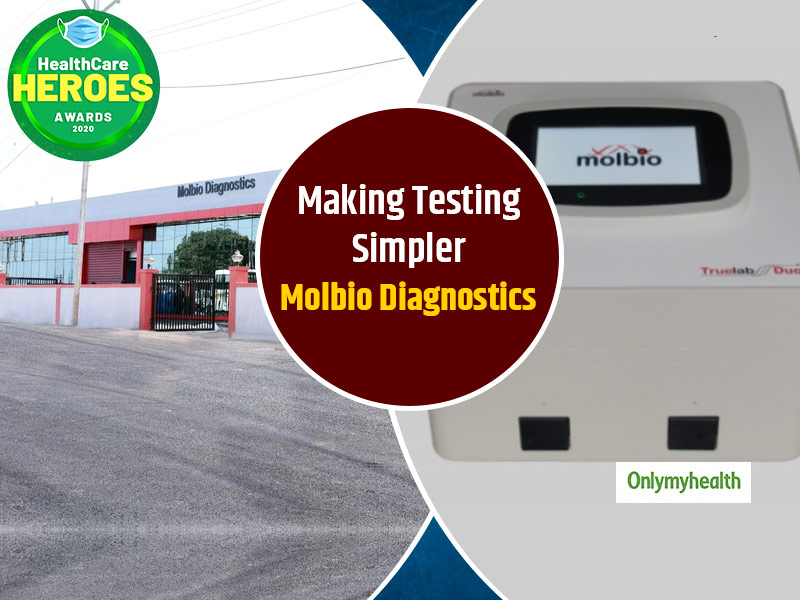 Category : Breakthrough Innovations

Vote Now
Who : MOLBIO DIAGNOSTICS
What : Developed Truenat Beta CoV for carrying out confirmatory tests within record time
Why : Quick test results and subsequent action of isolation or quarantine, reducing spread of infection
A little over one month after the lockdown the COVID-19 cases had gone up from 564 to 33,050. While the number of cases went up exponentially the number of testing laboratories were limited. Even though the government employed various measures to 'flatten the curve', the rapid transmission of this virus enveloped the country with fear and uncertainty. The healthcare infrastructure was stretched thin. And yet, it was not enough. Covid testing was taking anywhere between 6 to 8 hours, but the overall turnaround time - from sample collection to delivery of the report - went to about 24 hours. A Goa based diagnostic company was poised to change the game though. Molbio Diagnostics developed a COVID-19 testing machine - the Truenat Beta CoV for carrying out confirmatory tests, within record time. The machine is proudly Made in India.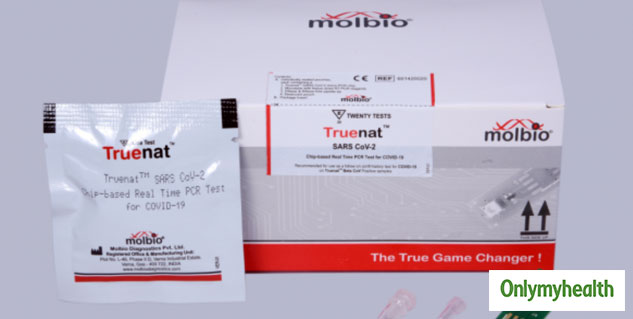 Also Read: HealthCare Heroes Awards 2020: An Affordable Alternative To Ventilator Is The Made In India SWASNER Device
Molbio has been nominated for Breakthrough Innovation in Testing. At a cost of Rs 1350, the Truenat Beta CoV test allows quick test results and subsequent action of isolation or quarantine thus reducing spread of infection.
A boon for healthcare
Molbio's Truenat is a novel chip-based point of care Real time PCR platform that can be used to diagnose a wide range of infectious diseases. Over the years the researchers at Molbio have developed and commercialised testing kits for over 25 infectious diseases including Tuberculosis, Dengue/Chikungunya, Malaria, H1N1, Nipah, Hepatitis, etc. Molbio started the Covid19 specific research in mid-February and added COVID-19 to the testing capabilities of Truenat. The multi disease testing capability of the platform has proven to make it highly suitable for rapid pandemic response, as and when required. It took little over a month to develop, validate and obtain regulatory approvals for the test and production started in early April. "Truenat has been designed to be a point of care platform that can be run on demand, as samples come in, for quick delivery of results thus helping in initiating timely, appropriate therapy and reducing patient loss to follow-up," Shiva Sriram, National Sales Manager of Molbio Diagnostics tells Onlymyhealth.com.
Impacts of Quick Test In Disease Spread
Truenat Beta CoV test's compact and portable chip-based, battery-operated technology, has single testing capability and provides samples to result within 1 hour as compared to the 24 hour turnaround time. Doctors and patients benefit from this technology by having a definitive diagnosis, early in the infection cycle, at the point of first contact so appropriate treatment can be initiated. Early and timely intervention also helps in preventing spread of the disease.
Molbio claims that Truenat is one of the fastest RT PCR tests in the market. The platform can be operated by minimally trained Lab technicians. It may also be one of the most cost effective test kits. "The only alternate near Point of Care RT PCR platform imported from the USA, is more than twice as expensive as Truenat with limited availability of testing kits," says Sriram.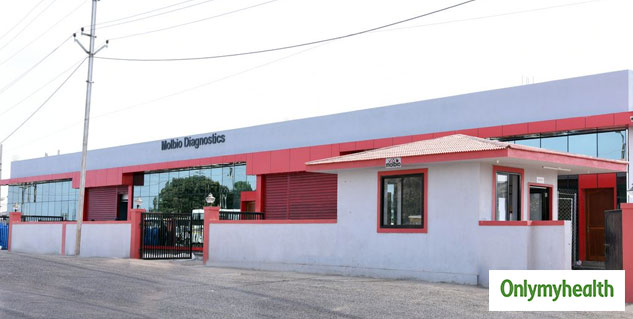 Truenat RT PCR machines are being used across testing sites both in the private and public sector for COVID-19 testing in major private and government hospitals in every state and Union Territory in the country boosting the healthcare infrastructure by making highly accurate molecular testing highly accessible. While internationally the United Nations has made an emergency procurement of Truenat machines for testing of its peacekeeping mission staff in various African countries. In addition Molbio has orders from several countries including Tunisia, Bangladesh, Philippines, Peru, Ethiopia, Zimbabwe, Botswana, Chile, Caribbean Islands, etc.
Challenges and Obstacles
But developing Trunet had its own challenges. The validation and manufacturing processes were an uphill task during the lockdown. Supply chain issues dominated during the early stages, including delivering tests and devices to various parts of India, installing and training new users. Severe worldwide shortage of electronic components and quality issues with manufacturers of critical reagents were other challenges. But once Molbio got the approval in early April, they were already geared to produce about 25,000 tests per day which has been scaled up to 1 Lakh tests per day in the last 5 months. They are scaling the production further to conduct more tests.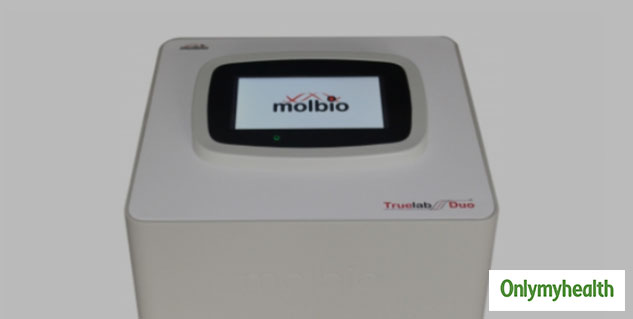 Also Read: HealthCare Heroes Awards 2020: Busting Fake News And Myths, ISRC Demystifying COVID-19
"RT PCR is known to be the most accurate and effective tool for COVID-19 diagnosis. Molbio has enabled India to roll out RT PCR testing country-wide in the shortest possible time and in the most cost effective way possible, through its Truenat platform." Shiva Sriram, national sales manager of Molbio Diagnostics tells Onlymyhealth.com. What's more it in line with Atma Nirbhar Bharat, are a testimony to the innovation and advancement in technical know-how and a shining example of self-reliance.
If Molbio's work during this pandemic has inspired or moved you, do cast your vote for them. Here is how you can vote for your favourite nominee for Jagran New Media & OnlyMyHealth's HealthCare Heroes Awards.
Read more articles on Miscellaneous