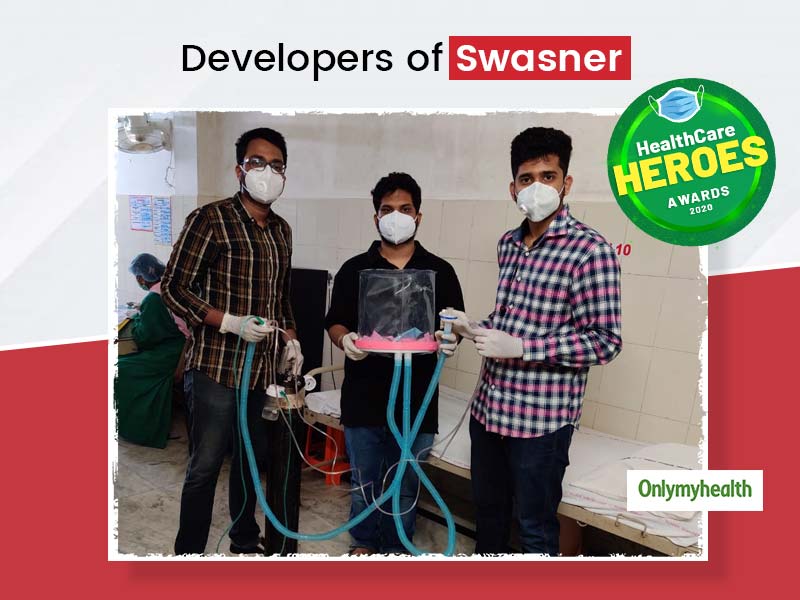 Category : Patient Care

Vote Now
Who : SWASNER Team
What : Developed a first of its kind helmet like ventilator device
Why : For bridging ideas and innovation in these pandemic times
In the midst of a global pandemic with no cure and uncertain vaccine, a group of nine IIITians have developed an idea combining the benefits of a PPE and ventilator and innovated a comfortable and affordable alternative. Under the guidance of their mentor Dr Bhakti Patel from the University of Chicago Medicine and technical mentor Professor Dr Suraj Sharma of IIIT Bhubaneswar the group has developed a first of its kind helmet like ventilator device. This idea is a giant leap in the direction of Atma Nirbhar Bharat.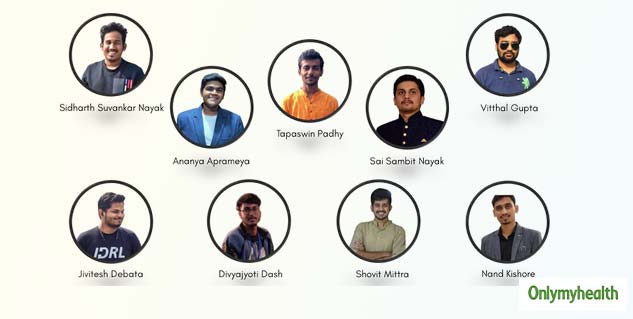 SWASNER, the device has been nominated in the category of Breakthrough Innovation in Patient Care in OnlyMyHealth's Healthcare Heroes Awards.
Sprouting of an Idea
In the first week of April after brainstorming about developing different devices for COVID-19, the Swasner team of nine IIITians gave their entry of a bubble helmet in STPI Safe India Hackathon, a nationwide online Idea Challenge. It was a state-of-the-art modified chamber like device through which oxygen enriched air was supplied through a non-invasive method to a patient's lungs. According to Tapaswin Padhy, one among the nine in the group, the Hackathon was not just a competition for them, but an opportunity to change the future of Indian medical industry through an innovation which could not only be used during COVID-19 pandemic but in the future as well, for patients with Acute Respiratory Distress Syndrome (ARDS). "We were in the sixth position and received prize money of Rupees 20,000. It gave us a boost and connections to work on our project" Tapaswin tells Onlymyhealth.com.
Also Read: HealthCare Heroes Awards 2020: Busting Fake News And Myths, ISRC Demystifying COVID-19
"We had thought of multiple ideas of developing a ventilator etc. But our endeavour was to create a cheaper and more comfortable device" Says Tapaswin. A device like this was used successfully in countries hit severely by COVID-19 like the USA, Italy, France etc. The SWASNER team wanted to make the device affordable for the people of India as a similar device if imported would cost US$ 200 with custom duty extra.
Living in a bubble
SWASNER is a simple, economical and easy to use device. Designed to be worn like a helmet, the device would cover the head to neck area of the patient with medical-grade plastic. Air is supplied into this 'bubble' through tubes. To stop any leakage a soft, airtight collar seals the bubble around the neck. Three built in tube ports supply oxygen, air and humidified air that can be titrated according to the requirement of the patient. The ports also allow the device to be connected to wall- mounted oxygen cylinders.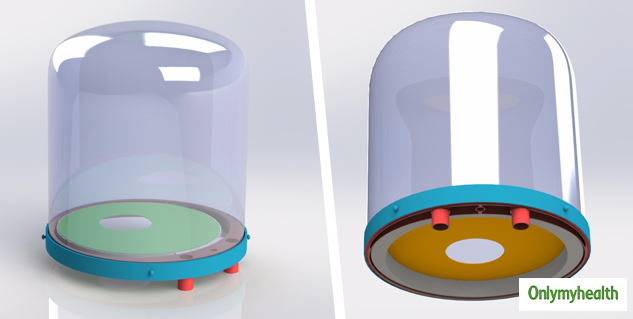 The SWASNER will decrease the demand pressure on the ventilator which can be used by more critical patients.
But that's not all, this device can also be converted to a PPE kit by removing the oxygen point and connecting to an air pump. PPE is a full body kit which one wears over the face mask. It cannot be removed and has to be worn for the full 8/9 hour shift by the doctors and healthcare workers. Many healthcare workers have testified PPE kits to be suffocating. Whereas the bubble helmet - SWASNER can be easily taken off and reused after disinfection. "You don't have to wear a mask touching the mouth, underneath. And since SWASNER doesn't touch your skin there is no irritation. There is regular air supply in SWASNER and a person doesn't feel claustrophobic or sweaty in it. SWASNER is less likely to leak. It also provides better visibility." Tapaswin Padhy counts the positives of the device.
The team of developers of Swasner attribute several advantages over the face mask, as it is less likely to leak. This enables the care team to increase air pressure into the helmet, which helps keep the airway and lungs open and improves oxygen levels. It is also more comfortable, easier to tolerate as it doesn't touch the face and it gives the patient great visibility, well enough to watch television, talk, read etc.
Cost-wise, a ventilator costs anywhere between 5-6 lakhs while Swasner would cost a paltry Rs. 1800.
Future of healthcare
Currently SWASNER is on trial at the Cuttack Hospital, Odisha. Following which it is to be out as a PPE within a month. The team has also done paperwork and applied for license and they are hopeful that it will be in use as a ventilator within 6 months. The assembly line set up is assisted by CIPET, Bhubaneswar and once the trials are over and the approvals are in place manufacturing will be in full swing. "We are also in the final rounds of getting an approval to initially deploy Swasner as part of PPE kits," says Tapaswin Padhy.
The nine member team comprises of Tapaswin Padhy, Sai Sambit Nayak, Sidharth Nayak, Ananya Aprameya, Jivitesh Debata, Vitthal Gupta, Nand Kishore Gupta, Divyajyoti Dash and Shovit Mittra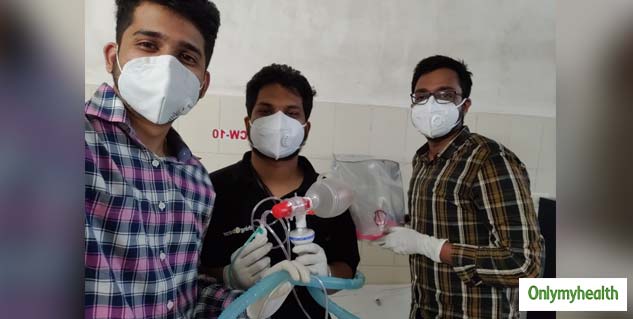 Also Read: Healthcare Heroes Awards 2020: Sanitation Worker Bontha Sai Kumar's Unsung Admirable Story
If the innovation behind SWASNER and the work done during this pandemic by these nine IIITians has inspired or moved you, do cast your vote for them. Here is how you can vote for your favourite nominee for Jagran New Media & OnlyMyHealth's HealthCare Heroes Awards.
Read more articles on Miscellaneous