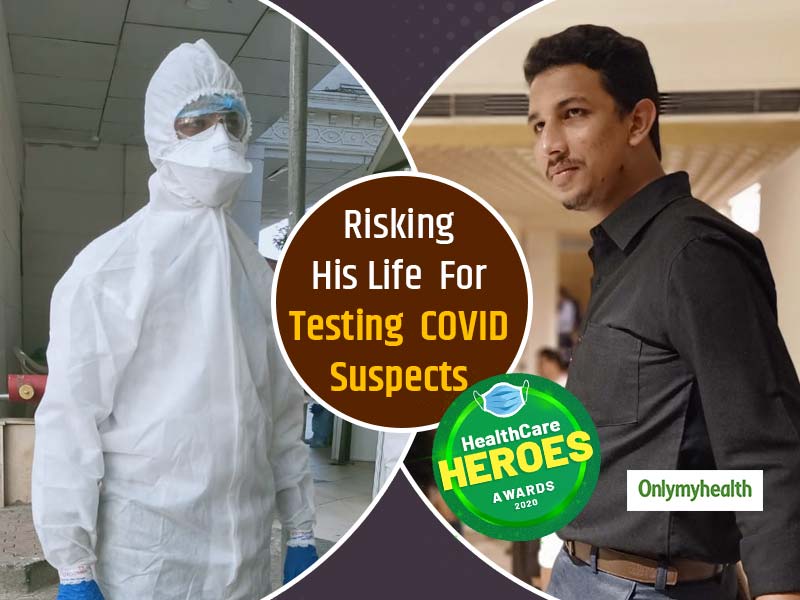 Category : Beyond the call of Duty

Vote Now
Who : Imran Irfan Shaikh
What : For collecting over 10,000 samples for COVID-19 testing
Why : Risking his own life to save humankind
Mumbai has been a COVID-19 hot spot, a state that accounts for 40% of total cases in India. Frontline Corona warriors have scampered to answer the call of duty at the time of the pandemic. It has been an uphill task especially for the Healthcare workers who had to fight a two way battle on the physical and psychological front. They carry the scars of death and despair of patients, but have persevered, so that others could be treated and be on the road to recovery. One such Corona warrior is a 23 year old phlebotomist from Mumbai - Imran Irfan Shaikh. OnlyMyHealth is nominating this Covid warrior in the category of Frontline Warriors, going beyond the call of duty.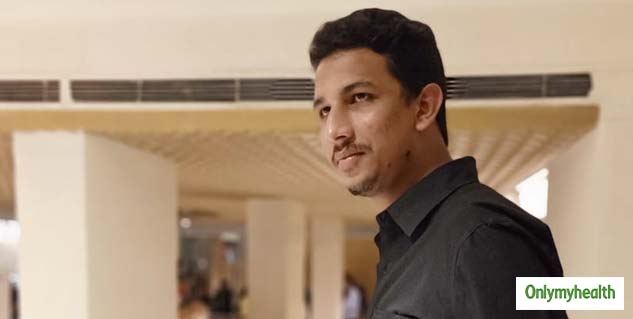 Also Read: Healthcare Heroes Awards 2020: Sister Nayana Is A Frontline COVID-19 Warrior
Call of Duty
Imran works at BMC Bandra Bhabha hospital as a representative of Thyrocare, a private testing lab. On 25th March the first day of nationwide lockdown, Imran was given an option to join the COVID-19 work. He was a little apprehensive for the safety of his old parents and his younger siblings, but he was assured of specialised clothing or equipment. His father encouraged him and so did the people from his Chawl society.
After clearing interviews and attending lectures and SOP training he got selected. In 4 days, Imran was out to collect his first sample. "It was of a 2 year old baby," Imran tells OnlyMyHealth.
That was just the start. Soon Imran was collecting samples from all over Mumbai be it Arthur Road Police station, a cruise ship, clinics, dispensary, hospitals and patients homes. He collected swabs from different departments in the hospital, Inpatient department, critical patients, ICUs and even mortuary. There was a major risk of infection as he didn't know if the patients were COVID-19 positive or not but he had to do his job. Since the time he started Imran has collected more than 10,000 swab samples.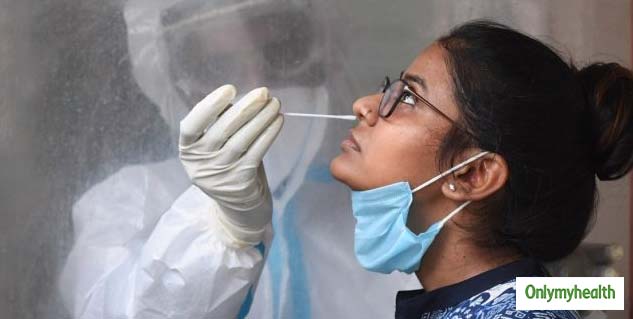 Life in PPE
Imran was required to change his PPE kit for every department shift. It was an elaborate process of wearing a pair of gloves, N 95 mask, PPE gown, head cap, goggles, sealing it with tight taping, sterile gloves and finally a pair of third gloves. He wore the PPE kit for more than 8 hrs in a day and went without food and water, not to mention the suffocation which comes with the protective gear. "I had Ramzan fast during covid as well. I used to be soaked in sweat like I had been in the rain. But we had no option. We used to feel thirsty and hungry, and had to use the washroom but we couldn't take the kit off or even touch the mask as our gloves would get contaminated," Imran tells OnlyMyHealth.
Challenges of the Pandemic
As per Imran going to housing societies was quite a challenge. The RWA didn't allow people in PPE kits, fearing the worst. "I used to convince them, what if you need help and someone stops the healthcare workers?" Collection from kids especially new born babies was a challenge too. And then there are the bleak memories of witnessing death. Imran remembers a 19 year old boy who lost the battle to coronavirus. The boy's family had not entered their complete address in the hospital records so there was no way to contact them. Two days had passed, and Imran was talking to everyone he knew about this to spread the word and went around after work to the area mentioned in the hospital register. Finally he found out the patients' family, went and informed them of the sad news. He also completed all formalities so that the family could perform the last rites. "I felt sad for people suffering, but I did try to give them the right information so that they were aware. I told them to get tested so they could be treated. Patients used to bless me. It felt nice." he told Onlymyhealth.com.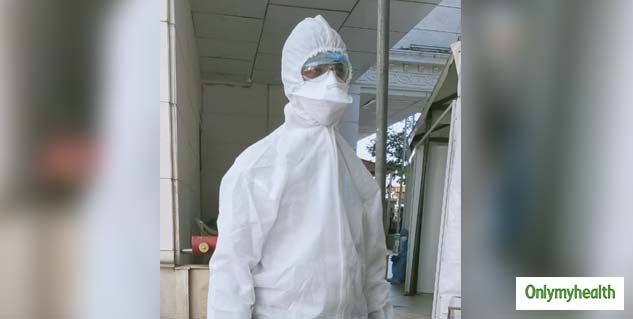 "Wanted to become a doctor"
Financial constraints came in the way of Imran chasing his dream of becoming a doctor. His father's friend who was a doctor was his role model. Funds could not be raised and Imran intending to work in healthcare chose BSc in medical laboratory technology (MLT) and became a phlebotomist. "I realised it's an opportunity to help people while earning a livelihood." Imran tells Onlymyhealth.com.
Also Read: HealthCare Heroes Awards 2020: Dr Binish Desai's Midas Touch of Sustainability
If Imran Irfan Shaikh's work during this pandemic has inspired or moved you, do cast your vote for him. Here is how you can vote for your favourite nominee for Jagran New Media & OnlyMyHealth's HealthCare Heroes Awards.
Read more articles on Miscellaneous