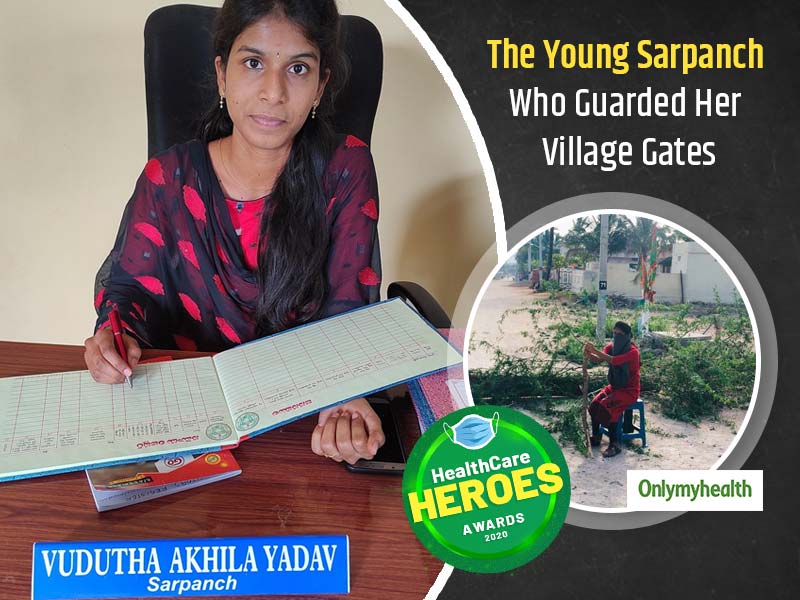 Category : Covid Heroes

Vote Now
Who : Akhila Yadav
What : Guarded her village to prevent the spread of COVID-19 in her village
Why : Taking the bait in her hands for protecting her village from the pandemic
When COVID-19 cases started to rise in the country, the government declared a nationwide lockdown to prevent transmission. While the cops made sure this was strictly followed in urban areas, the awareness hadn't reached rural India. With over 3 million cases of COVID-19, the infection is fast crossing borders- countries, states and villages. But one sarpanch is standing at her village border, with a 'lath', ensuring her community remains safe from the novel coronavirus.
Onlymyhealth is bringing positive stories from all across the country to spark hope and positivity in you. OMH's Healthcare Heroes Awards, a no-contact, virtual event acknowledges people for their contribution in different sectors of healthcare. We present to you the nominee story of Akhila Yadav, 24-year-old Sarpanch of Madanapuram village in Nalgonda district of Telangana who went beyond her duties to guard her village from coronavirus.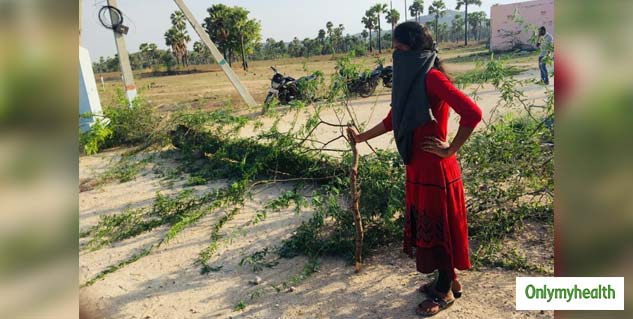 Also Read: Healthy Travel FAQs: WHO On Safety Measures While Taking Flights In This Pandemic Phase
Sheer will and confidence makes this young woman sarpanch of Telnagana. COVID-19 was a challenging time for her to not just ensure the safety of her family but also that of her village. Akhila's village of Madanapuram is a hub for toddy tappers. Outsiders would regularly enter the village for toddy, that influx had increased with the lockdown and stop in sale of alcohol. This woman warrior set an example by manning the gates of her village to restrict the entry of people coming from other locations.
How Akhila Manned Her Village
OnlyMyHealth spoke to Akhila Yadav on how she managed to stop people entering her village. Would toddy hungry outsiders listen to a petite 24 year old? Pat comes a composed response, "I stood at the entry of the village only to save my village people from the deadly virus. I did get heat from those who wanted to enter the village for various reasons but I was strong on what was right. I couldn't find an option other than this to physically stop people from coming in."
However, Akhila's stance did not go unopposed. "The main challenge for me was controlling the outsiders. Toddy sellers of our village were disappointed with this move but we strike a conversation with them to make them understand the need of the hour is not business but the health of people," says Akhila
WATCH: Akhila Yadav sharing her experiences in an exclusive chat with Onlymyhealth:
Early in the mornings Akhila would set forth for the village border, tie her mask to cover her nose and mouth, arm herself with a stick and position herself to guard her village. The support came slowly but surely. Was her family not worried for her safety, we asked "My father, Akram Yadav has always been the guiding force in my life, and he stood by my side supporting my decision to man the village gates for COVID-19 protection," Akhila told OnlyMyHealth. Infact Akhila and her father shared the responsibility of guarding the village, alternatively taking post, with no breaks except for breakfast and lunch recess.
The villagers also build barricades with shrubs but some stubborn outsiders would try to sneak in from alternate routes. "We had to be harsh when it was required to be," Akhila says nonchalantly.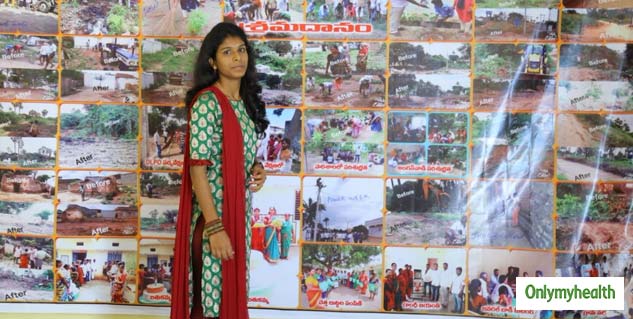 That's not all, Akhila also took initiatives to spread awareness about COVID-19 virus among the villagers. Much credit for the fact that there are no active corona cases in Mandapuram should go to the will of this young sarpanch. For her dedicated work Akhila earned praises from Telangana CM and Health Minister as well. And then came the mention in PM Modi's Mann Ki Baat.
Akhila continues her work and remains committed to her village. "This is not the time to relax, we have to stay prepared," Akhila tells us.
Also Read: How To Sanitize Packages Before Taking Them Inside Home? Know From Top Infectious Disease Expert
If you are blown away with the courage and commitment of Akhila Yadav, cast your vote for her. Here is how you can vote for your favourite nominee for Jagran New Media & OnlyMyHealth's HealthCare Heroes Awards.
Read more articles on Miscellaneous