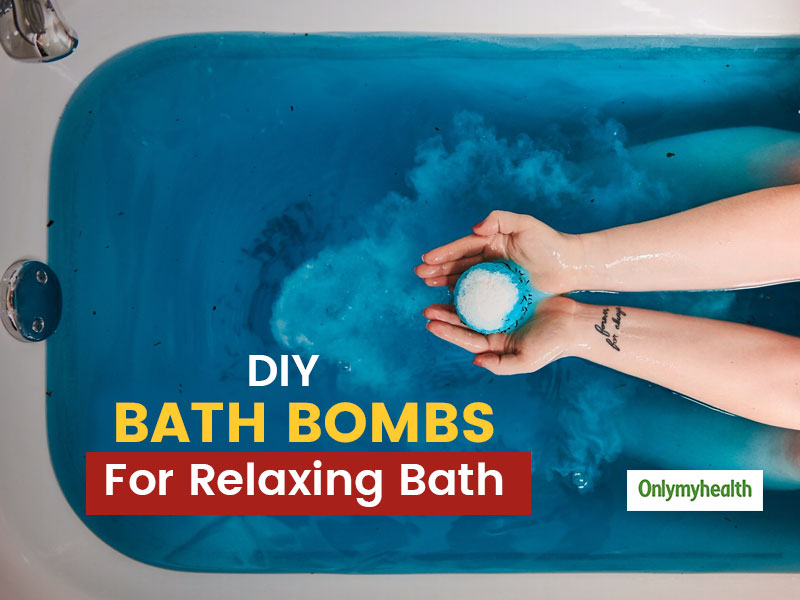 Try bath bombs for a refreshing shower experience. Here are homemade bath bomb recipes to DIY bath bombs for every mood.
Have you ever used a bath bomb in your bathtub or bathwater? This sounds fancy for normal people but once you read about bath bombs and their effectiveness, you'd want to try out them. These little bombs of nourishment explode when you put them in the water. This is one of the easiest ways for a relaxing bath experience. While these are usually sold by luxury beauty brands, you can make bath bombs at home with ease. Here are DIY bath bombs for every mood. Check out, make yourself one and have the spa-like bath experience.
DIY Bath Bombs
There is no rocket science in making bath bombs. The process is super easy and the ingredients are also easily available. You can make bath bombs for every mood. Here are some easy homemade bath bomb recipes.
Bath bomb ingredients
Epson salt- 1/2 cup
Baking soda- 2 cups
Citric acid- 1 cup
Almond oil or olive oil- 2 tablespoon
Food colors
Essential oil(as per your liking)
Packing molds (silicon moulds, ice cube tray, etc.)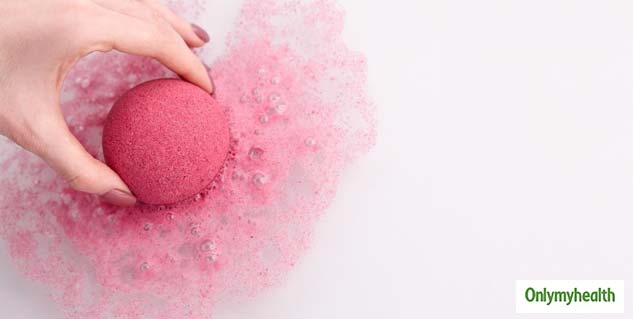 How To Make:
This is a standard procedure of making a bath bomb:
Mix all the dry ingredients in a bowl( baking soda, Epsom salt, citric acid). Give these a good mix.
Now add food colors, almond/olive oil and essential oil drops to them. Most people prefer lavender oil, rosemary oil, etc.
Now slowly add water. You would see foams forming.
Do not add much water. Add only that much water required to hold the mixture in shape.
Place the mixture in the moulds.
Keep it aside for about an hour.
Take out the bath bomb and use it.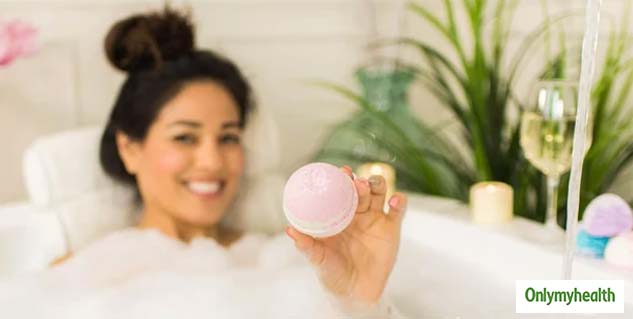 Refreshing Bath Bomb
To get completely fresh, try this simple recipe and make your own stirring bath bomb. For this, take 10 drops of rose or lavender oil in a bath bomb and 10 drops of lemon oil. This creates a Bath bomb to keep you active for the whole day.
Bath Bomb to get good sleep
If you have difficulty sleeping, taking a bath using a bath bomb will help you to overcome insomnia. For this, you should add 10 drops of chamomile oil, 10 drops of lavender and 10 drops of mandarin to the bath bomb mixture. This will give you a pleasant, relaxing bath and relieve your insomnia complaints. You can also try pillow spray to get sleep.
Bath Bomb for Stress Relief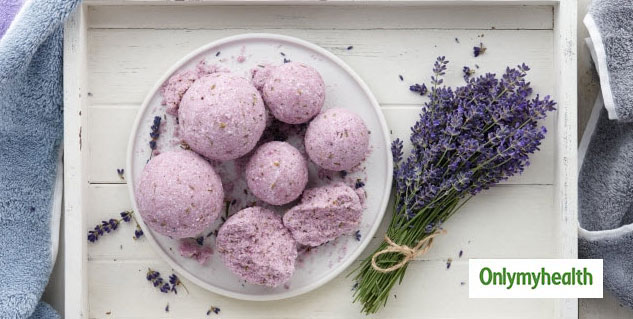 When you are really feeling stressed, using this bath bomb can help calm your senses. To make a bath bomb mixture, you can add 7-10 drops of Bergamot and 10 drops of Clary Sedge. Sour flower bergamot with clary helps to calm your nervous system and helps to calm your mind. The way to make you is to try what we mentioned above.
Also Read: Try Mud Therapy For Stress Relief and Other Benefits
Bath Bomb to set up a romantic mood
If you are in a romantic mood, then this bath bomb can help you make the atmosphere perfect. The scent of flowers and vanilla can help romanticize your mood. For this, you add 10 drops of rose and ylang-ylang essential oil to the mixture to make bath bombs with a pinch of vanilla. This will help give you a good mood.