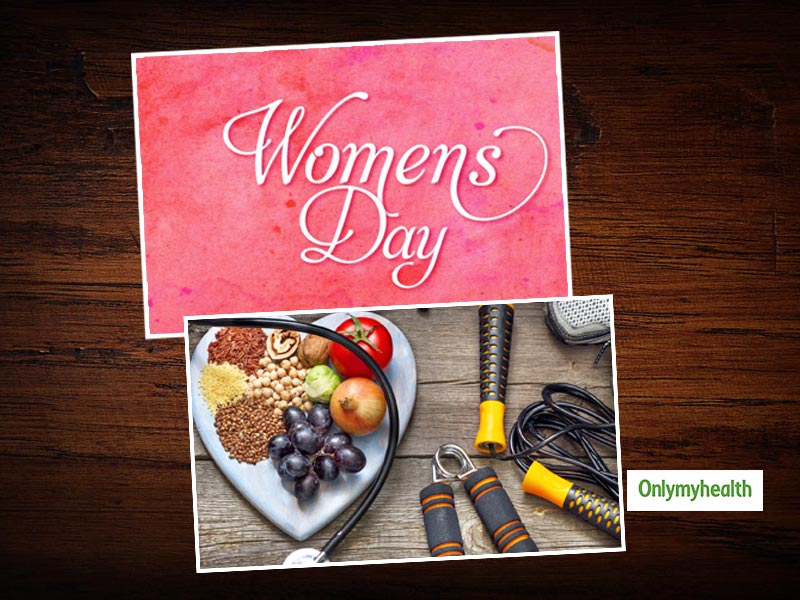 Women's day 2021: The past year has been quite a lesson for many of us. It has also taught us that today's women are no less than men in every social sector. Women are no longer just limited to taking care of our households but are also critical decision-makers in society. We've seen women as frontline workers in the current scenario battling our most uncompromising war in 2020 and have also seen them juggle their household chores to take care of their loved ones. While women continue to break barriers even today, they often blindside their health and individual wellbeing. This women's day, let's strive to keep our mental and physical health on top of the charts by following these five simple tips.
Start Right with Green Coffee
When should you drink green coffee? If you consume green coffee regularly before breakfast on an empty stomach in the morning, you can quickly lose weight. Most people say they can't start their day with a hot cup of cappuccino and some hot breakfast. Well, it indeed is advised to have a healthy breakfast that not only fills you but takes care of your nutritional needs. Try to include Green Coffee to start your day with as it helps in immunity-boosting, weight management and a healthy start. It contains 50% Chlorogenic acid - the powerful antioxidants that level-up our fitness game. They are also a rich source of metabolism boosters to help us in overall physical wellbeing. Green coffees are not roasted, unlike our regular coffee, and hence have 3X more antioxidants otherwise lost in the roasting process. It is amplest to consume green coffee if you need to lose weight, and it is advised to drink it at the initial point in the daylight. This helps in burning more fat throughout the day and boosting your metabolism.
READ: Good Night Sleep Tips: Keep Your Phone Out of the Bedroom Before Going To Sleep
Replace Sugar with 100% Pure Honey
While honey has been a part of our Indian households even before our ancestral times, pure honey is an excellent sweetening alternative that can yield immense health benefits in the Vedic era. It surely deserves a place in our secret tips due to its immunity-boosting properties, and it is much talked about the contribution to skin rejuvenation and weight management. It has gained even more popularity during the past year as a practical solution to all our viral infections and touches of flu with the DIY Kadhas and immunity shots.
While honey is a common household ingredient present in almost all Indian households, it becomes equally essential for us to scrutinize and check the purity standards of honey that we consume. We should always go for FSSAI certified honey, for one hundred per cent surety lookout for the Nuclear Magnetic Resonance approved mark, i.e. NMR technology ensures unadulterated honey, including no added sugar, providing one hundred per cent purity. Nuclear Magnetic Resonance is seen as the gold-standard for testing for adulteration in honey.
Replace Sugar with 100% Pure Honey. Honey contains natural antioxidants that support overall health and helps build immunity. Don't forget to indulge in a lemon-garlic-honey shot every morning to make sure we get our morning glow without feeling bloated for the rest of the day. Honey can substitute sugar in snacks, giving a healthfuller choice. However, they can add excess moisture and browning to a dish too. It helps in relieving cough and cold symptoms. You can add honey to oats, green tea, muesli etc., during breakfast as an alternative to sugar.
Honey Nutritional Value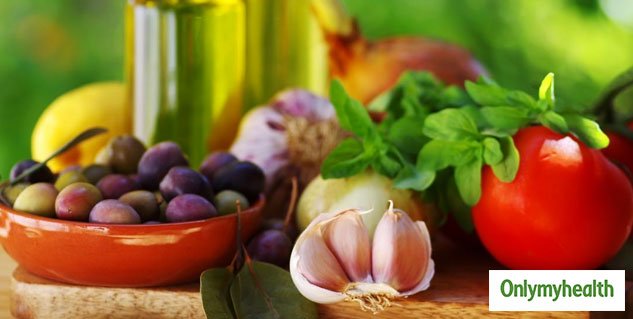 Energy: (319) three hundred and nineteen kcal,
Carbohydrate: (79.5) approx eighty g,
Sugar: (0.9) point nine g,
Protein: (0.3) point three g,
Total Fat: (0) zero g.
Work (Out) From Home
For the past one year, we have all been working from home, and it unquestionably has come with its collection of pros and cons. While we spend more time with our families now, there's been minimal physical movements. As we ride on the new normal, it's increasingly vital for us to look at workout routines that we can practice, like a few moves with Zumba sessions through our favourite content creators or anything we like of our choice. Many online portals host virtual group workouts that can be done quickly without investing in any gym types of equipment. We should indeed try to keep our fitness on track and achieve our fitness goals without sacrificing our favourite deserts.
Standard cycle:
Walking lunge, pushup, get-up squat, pike pushups and superman. Plank with the alternating leg lift.
Single-leg bridge: Any time you take activity to a single leg, you will automatically make it harder.
Squat: Taking out the seat allows you to master the form of a standard bodyweight squat.
Adopt a Hobby for inner Happiness
Women of today are not just handling household chores but also becoming industry-leading performers in their professional lives. While we all wait for a weekend to take some time out and relax, it is equally important to pursue a hobby and invest in some self-therapy sessions that make us look forward to these small joys of life. We must take up that one hobby on our mind for a long time to reward ourselves to one happy hour a few days a week. Whether it's a fluid art workshop, a resin art masterclass, some recipe trials, or even dancing to our favourite tunes, we should surely add this to our calendars and make time for these mini-stress busters. These things can help us take our mind off from the daily hustle and keep us fresh and motivated enough to be at our best throughout the week.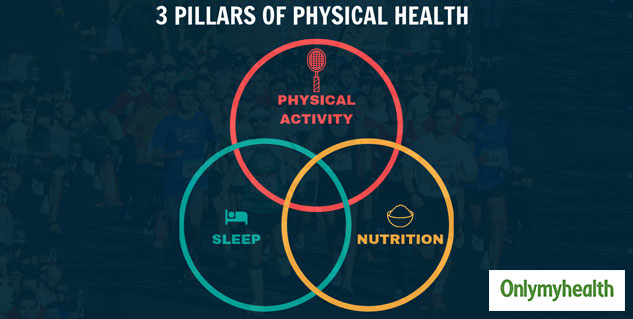 Listed below are some hobbies that can give your self-esteem and confidence a boost, thus improving your overall well-being:
Yoga + Meditation: Yoga and meditation channel your mind to inner peace.
Learn a new language while giving a self pep-talk
Playing Puzzles and Write Down What You Feel
Artworking with travelling alone
Do Experiments with cooking.
Stay Hydrated And Rest Well
We often tend to over-work ourselves to stay on top of the competitive ladder and with domestic chores. While these things may motivate us, they also can take a toll on our health. It is imperative to have a healthy sleep schedule and not work around the clock by compromising our work-life balance. It is highly advised to sleep for at least 7-8 hours before we kick-start another day. It is also of utmost importance to stay hydrated and drink a glass of water every hour. There are many hydration plans and apps that help us track our hydration routine through our smart devices. We can ppt for a healthy juice or smoothie to stay hydrated, fresh and glowing when we feel bloated or lethargic.
READ: Deal with Employee Stress: Increase Your Productivity by Keeping Your Body Stress-Free and Relaxed
Takeaway Tips by Sheryl Salis
Don't drink sugary calories/drinks or sugary beverages.
Take care of your gut health with fibre and probiotics.
Avoid processed junk food, and don't fear coffee.
Get enough sleep and drink water before meals.
Eat nuts and fatty fish.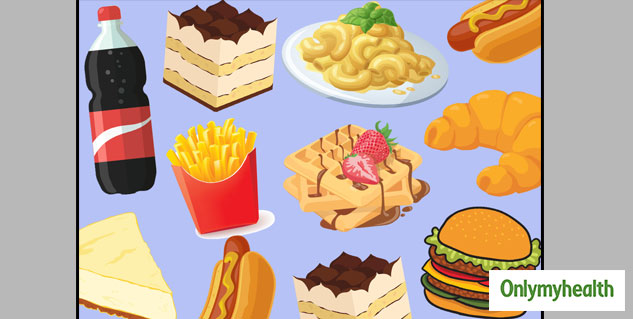 Conclusion: Let's include these simple tips in our routine and reward the woman in us with the goodness of mental and physical health; we all deserve this International Women's Day.
(With inputs from Sheryl Salis, Certified Diabetes Educator and Registered Dietician)
Read more articles in Mind and Body