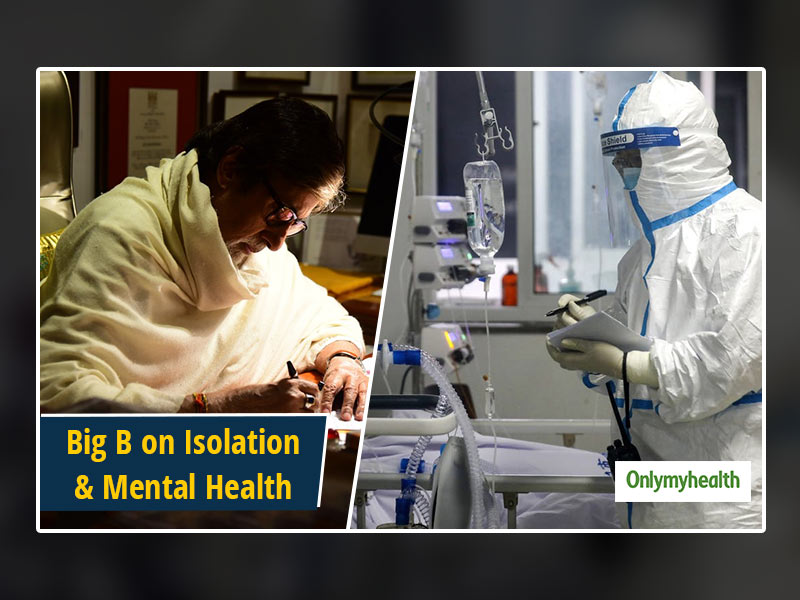 Amitabh Bachchan is documenting his days in the hospital isolation ward through his blog. The veteran actor was tested COVID-19 positive recently and he was soon after admitted to the Nanavati Hospital in Mumbai. Senior Bachchan has always been socially very active. All these days when is he alone in the hospital ward without any external visits, the isolation seems to be affecting his mental health. He is regularly posting on social media updating about his condition but his blogs offer a detailed picture of how life in an isolation ward is all about. This goes to all the people who are in a similar situation. Uncertainty and isolation badly affect mental health.
Isolation and mental health
One of the major setbacks of being in the isolation ward is not seeing or meeting any human except the medical staff who come all covered in a PPE kit with no exposed skin. As Sr. Bachchan in his blog wrote, "There are the nurses and the doctors on visit and medicine care.. but they ever appear in PPE units.. you never get to know who they are, what are their features, expressions because they are forever covered in the units for protection.. all white beings about.. almost robotic in their presence .. they deliver what is prescribed and leave.. leave because longer stay has the fear of contamination."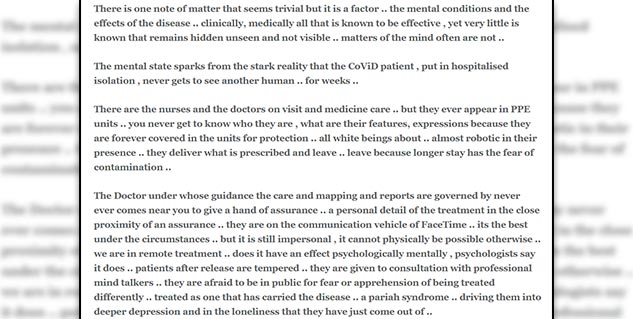 The impersonal remote treatment over video calls is another trivial but important thing. In normal days, the doctor would come to the patient, talk to him, explain about the recovery and give words of hope that helped in faster recovery. All that is lost these days which also affects the mental condition of a patient. Social isolation increases the risk of cardiovascular issues.
Even the psychologists couldn't agree more to this. According to them, the person even after recovery undergoes a lot of stress and trauma. They need care and attention as chances of slipping them into depression are high. This could either be due to the life they've just lived or the fear of facing the eyes of society. The whole medical realm looks handicapped as they are unable to find a cure for this problem.
Also Read: Secure Your Mental Health During Lockdown and Isolation With These Effective Measures
Important Tips For COVID-19 Patients In Isolation Wards To Manage Mental Health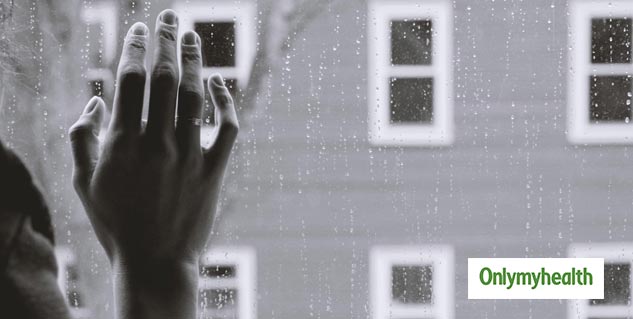 People with mild symptoms who are admitted in the COVID-19 wards shall try these effective tips to ward off psychological blues and keep their mental health in place.
Stay in touch with your loved ones: The best therapy in this world is family love. The strength that they can give in these testing times would help you fight back like a warrior.
Practice meditation and breathing exercises: Nothing works like meditation in bringing calm and peace to your mind. Do deep breathing and meditation to ward off negative thoughts.
Also Read: About Zen Meditation That Has Many Physical and Mental Health Benefits
Do not watch the news: While you may be eager to know what's happening in the world outside, it is best to avoid watching news. Do not surround yourself with negative news. Watch entertaining TV shows or inspiring movies instead. You may even have a jam session with your loved ones over a video call.
There are endless ways to prevent mental wear and tea during isolation. You just need to find the right ways. Take inspiration from Big B Amitabh Bachchan on how he is battling isolation and mental stress.
Read More in Mind and Body