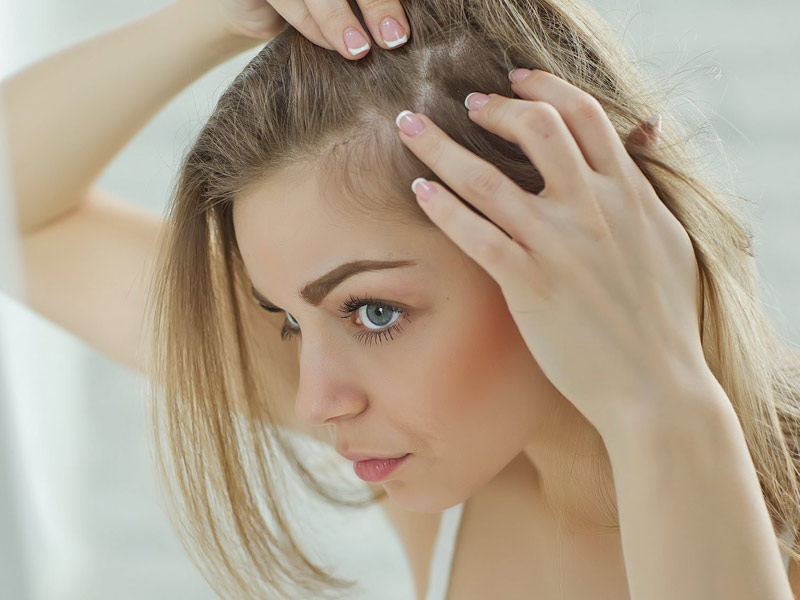 Where increasing pollution, environmental factors and overuse of chemical based products lead to immense hair damage, premature greying has become a prevalent issue. As the colour of your hair depends upon the amount of a component called melanin in our hair, the hair follicles tend to produce less colour as they age or get damaged. Although people often tend towards chemical based products and expensive treatments in order to get rid of greys, we forget about the benefits of natural ingredients present around us. Use of chemical based products not just damages the hair follicles but in some cases it can be harmful for your health as well. Ingredients available in nature can come in handy to solve various hair concerns including premature greying of hair.
Remedies To Cover Greys
Where nature and the things present in the environment around us has the solution to almost all our problems and concerns, hair greying is no exception. Get along onto this ride to learn about 5 natural remedies for grey hair.
#1. Ginger
Ginger is one such root that comes in handy to treat various health related problems and is something that is used in almost every other home remedy. This magical root is also said to be very beneficial when it comes to preventing grey hair and to get rid of the greys. Ginger is one of the most important herbs that is used in delaying the appearance of grey hair and to get rid of them. Gingers are popularly known to have an abundance of nutrients such as iron, iodine, vitamins, minerals and acids, These nutrients are known to be helpful in continuing the production of melanin. As the production of this colour component continues, it helps in making your hair black and delays the appearance of greys.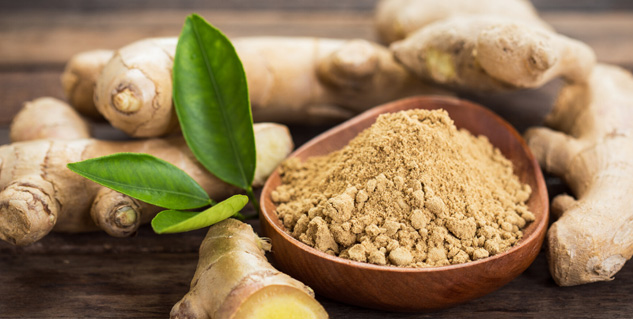 Image Cedits- Medicalnewstoday
Also Read: Here Are 5 Simple Ways To Add Ginger In Your Diet
In order to avoid greys and get black hair, add ginger to your regular diet and consume it for a while to see visible results.
#2 Amla
Gooseberry might not be very suitable for your taste buds, but is something that your hair will love. An ayurveda certify remedy, amla or the Indian gooseberry is something that is rich in vitamins such as vitamin C and can be helpful in treating various hair problems.Where Premature greying can also be caused due to lack of proper nutrition consumption of this healthy fruit is said to be beneficial for increasing the melanin production.
To use alma for treating grey hair or to prevent premature greying either include it into your regular diet. You can also prepare a paste of amla powder and coconut oil and apply it onto your hair with the help of a brush. Leave it on for an hour and rinse it off with a gentle shampoo.
#3. Coconut Oil
One ingredient that is commonly found in everyone's vanity and hair care regime irrespective of generation, age or gender. Coconut oil is well known for its nourishing and moisturizing properties but who knew that it can be useful to prevent premature greying as well. Coconut oil is rich in fatty acids and antioxidants that are known to fight the early signs of aging. By fighting the oxidative stress and fighting the signs of aging, coconut oil helps in getting jet black hair and prevents greying.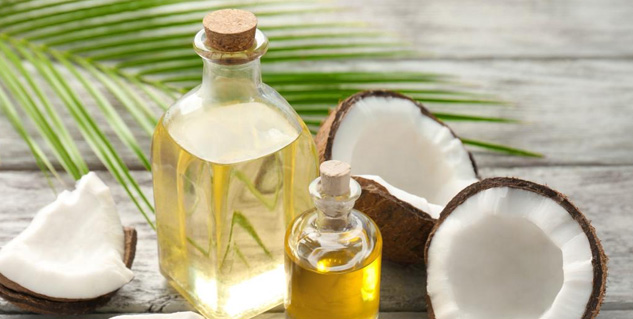 Image Credits- TOI
Take two tablespoons of lemon juice into a bowl and add coconut oil to it. Apply this mixture onto your scalp and let it sit for a couple of hours. Rinse it off with a gentle shampoo and follow it with a conditioner.
#5. Almond oil
Rich in Vitamin E, almond oil is one such essential oil rich in nutrients and has moisturising properties. As this oil helps in providing nourishment to the roots, it prevents premature graying caused due to lack of nutrition. As your hair gets proper nourishment, the production of coloured pigment melanin increases which delays the occurrence of grey hair and hence prevents premature greying.
In a bowl take lemon juice and almond oil in a ratio of 2:3 and massage it onto your scalp. Leave this mixture onto your scalp for a couple of hours and wash it off with your regular shampoo.
Also Read: Benefits Of Coconut for Hair: Make These 5 DIY Coconut Masks To Get Healthy And Nourished Hair
#4. Onions
Onion is one root vegetable that is used in almost every Indian dish starting off from stir fried vegetables to uthappams and from dals to paranthas. Where this versatile vegetable has made its space in our kitchen, it hasn't failed to establish its importance in your hair care regime as well. Onions are known to promote hair growth, reduce dandruff, make your hair shiny and prevent premature greying. Use of onions in your hair care regime can help you in increasing the catalyst enzyme responsible for increasing the production of melanin. This increased melanin production leads to darkening your hair naturally and preventing greys.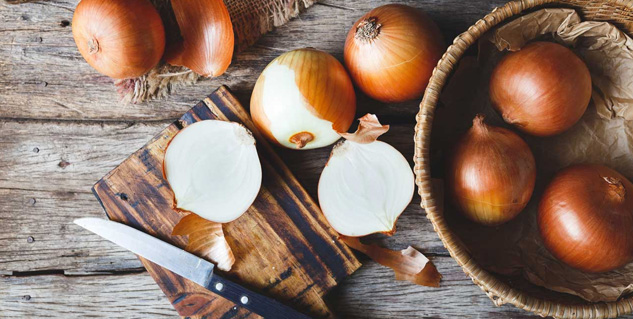 Image Cedits- Shutterstock
Also Read: Why Do Onions Make You Cry? Here's How To Cut Without Tearing Up
In order to get shiny and jet black hair with the help of onions, take 3 tablespoons of onion juice, one tablespoon of olive oil and juice from half a lemon. Mix these ingredients well and apply it onto your scalp. Leave it on for an hour and then rinse off with a gentle shampoo.