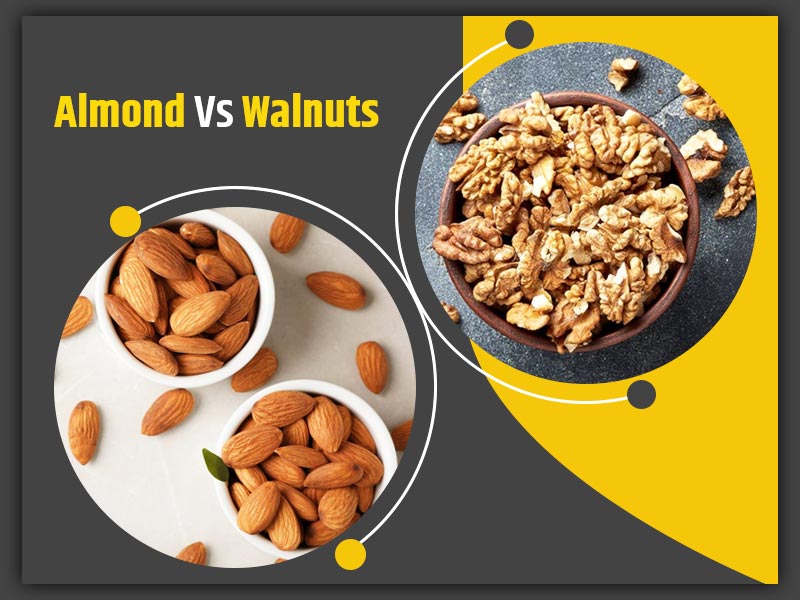 Gone are the days when Marvel Vs DC was the only debate people fought for. Just like your favourite superheroes, here's the time to choose between your favourite nuts. Fatty and crunchy nuts which can do wonders to your body, walnuts and almonds are powerhouse of nutrition. Packed with the goodness of vitamins, minerals and antioxidants both these nuts are known for their various health benefits. Let us have a close look at the nutritional value of both these nuts, their health benefits and see which one is better and healthier with our expert Dr. Kajal Pandya Yeptho, Chief Dietician, Indraprastha Apollo Hospitals, New Delhi.
Nutritional Value
Although both the nuts are very beneficial and have benefits of their own here is what Dr. Kajal Pandya Yeptho has to say about them "Walnuts and Almonds are incredibly nutritious foods that have a lot of benefits for our health and deserve a spot in daily eating. Walnuts are packed up with vitamins, minerals and fibers. They are also a good source of proteins and healthy fats. They have the highest level of antioxidants amongst all types of nuts. On the other hand, almonds are high in calcium, vitamin E, magnesium and fiber. They can lower the cholesterol level and provide healthy fats, improving the linings of arteries. Daily consumption of 1-2 walnuts and a fistful of almonds are required in daily diet regime."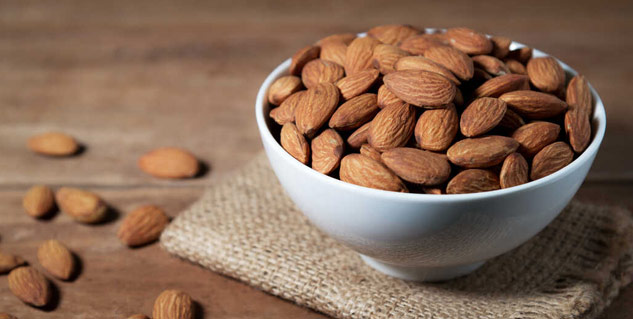 Also Read- Is Almond a Good Option For Snacking? Read What This Study Has Found
Before comparing these nutritious dry fruits on the basis of the health benefits they provide, let's take a quick look at the nutritional value they have to offer.
Almonds
Vitamin E- 45% of the daily value
Proteins- 6 grams.
Fats- 15 grams
Fibre- 3 grams
Calories- 170
Magnesium- 18% of the daily value
Carbs- 6 grams
Phosphorus- 11% of the daily value
Walnuts
Vitamin E- 13% of the daily value
Proteins- 4.3 grams.
Fats- 18.5 grams
Fibre- 2 grams
Calories- 185
Magnesium- 18% of the daily value
Carbs- 4 grams
Phosphorus- 8% of the daily value
Although the nutritional profile of both the nuts is very similar to each other and the amount of protein, carbs and fats in them is similar as well. Where the percentage of Vitamin E in almonds is way more than that in walnuts, walnuts are a good source of alpha-linolenic acid, which cannot be produced by the body on its own.
As far as the nutritional profile is concerned, your nutritionist is the best person to decide which of these nuts are more suitable for you according to your body's requirements and health conditions.
Alzheimer
A progressive neurological disorder, Alzheimer is a disease that causes the brain cells to die and your brain to shrink. This disorder is observed in people at an old age and destroys a person's ability to think, causes memory loss and cognitive decline and destroys other important mental functions.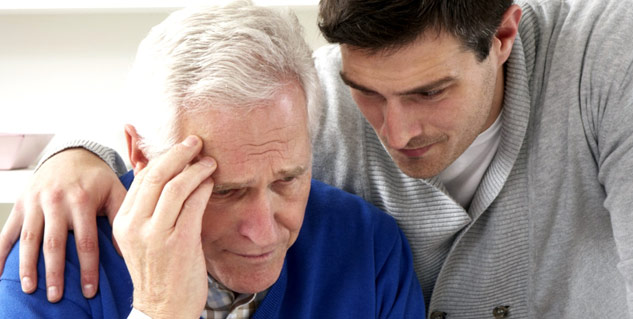 Image Credits- Northern Neurology Specialist
Almonds Benefits for Alzheimer's
Almonds are nuts that are high in alpha-tocopherol, which is a form of vitamin E.
Vitamin E is also helpful in slowing down the process of aging which helps to slow down the aging of brain cells as well.
Almonds also consist of a protein that is known to repair the brain cells and improve the cognitive functioning of the brain.
A source of zinc, almonds can also help to reduce the effect of the cell destroying free radicals on the body.
Walnuts
Said to be one of the healthiest nuts for the brain, a walnut also resembles the shape of this organ.Walnuts consists of some brain nourishing compounds that support the brain health and results in better functioning of the brain.
This nut helps to improve concentration, information processing speed and boosts memory.
High in antioxidant properties and a rich source of omega 3 fatty acids, walnuts help to protect the brain cells against the free radical damage and also provides nourishment to the brain.
Well walnuts are the clear winner of this brain game due to its various benefits that would not just help to prevent Alzheimer's but provides nourishment, fights free radical damage, improves concentration, information processing speed and boosts memory.
Diabetes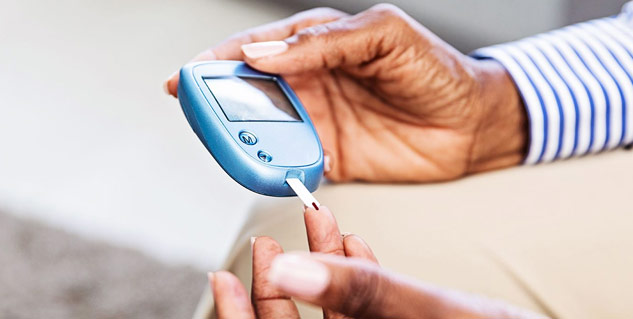 Image Credits- Everyday Health
Also Read- Diabetes In Children: Consider These Points To Keep Kids With Diabetes Safe From COVID Delta Plus Variant
Diabetes is a chronic health condition which is a group of diseases that results in high blood glucose levels. This metabolic disease affects the insulin hormone in your body that helps to move the sugar from your blood to the cells so it can be used to provide energy to the body. Due to diabetes, this hormone can either not be produced or can not be used effectively.
Almonds
Almonds are nuts that are known to help people with diabetes. These nuts can help in reducing the rise in blood sugar levels or the glucose in the body along with insulin. Due to the presence of magnesium, almonds become a healthy mid time snack for the diabetic patients.
Walnuts
Walnuts help with diabetes by controlling the blood sugar level by building a resistance for insulin.
Due to its insulin resistance properties walnuts help to lower the risk of type 2 diabetes.
As these nuts are also a rich source of dietary fibres, they ensure a slow release of sugar in the bloodstream due to the long time they take in breaking down.
After going through the benefits of these nuts for the diabetic patients, we can say that almonds win this competition. As the presence of magnesium in it helps to build up an insulin resistance which reduces the rise in blood sugar levels.
Heart Health
Almonds
Almonds are said to improve heart health by lowering the risk of cardiac diseases. The presence of healthy fats in almonds help in reducing the bad cholesterol levels and increase the good cholesterol in your body. Not just for a healthy heart but almonds can also make you stronger due to the presence of protein in it.
Walnuts
Walnuts help in maintaining the healthy cholesterol levels in the body.
Alpha linolenic acid or ALA present in these nuts is something that the human body cannot produce itself. These acids help in reducing the blood pressure by expanding the blood vessels.
Due to the presence of alpha linolenic acid walnuts not just reduce the blood pressure but are helpful in reducing the inflammation in blood vessels as well. This helps to reduce the chances of chronic cardiac diseases such as heart attack and stroke which are one of the leading factors that cause death worldwide.
Without a doubt walnuts are the guardian of your heart that can keep it healthy and diseases at bay. Consume a few walnuts everyday to keep cholesterol levels and blood pressure in check.
With inputs from Dr. Kajal Pandya Yeptho, Chief Dietician, Indraprastha Apollo Hospitals, New Delhi.
Read more articles in Healthy Diet