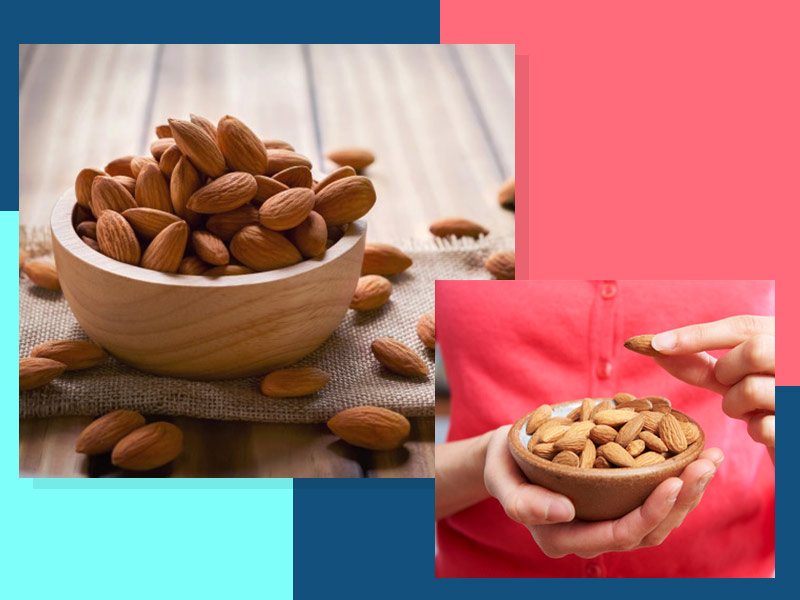 Making informed food choices increases the health quotient exponentially and having witnessed a pandemic, we all have understood this well. Apart from meals, snacking is also an integral part of our diet and so, it should also be equally healthy. Recently a consumer survey was conducted that found an increased inclination of youth towards healthy snacking and majorly snacking on almonds. These are nutritious and go-to snacks that can be easily carried and thus, preferred the most. However, to know if almonds are good for snacking, you must read what experts have found.
Why almonds are better snacks?
A majority of people are choosing health and nutrition over taste which is why they are becoming more aware of healthy snacks. Almonds have long been promoted as healthy snacks and it is seen that people especially young adults aged between 18-35 years have shifted their snacking habits to almonds. Ipsos India recently conducted a survey funded by the Almond Board of California on healthy snacking. It was found that 58% of the participants called healthy snacking very important and 20% fairly important. This shows that the youth is now becoming more concerned about healthy eating and so, changes in snacking habits are being observed.
The most common snack that they prefer is almonds as 64% of the respondents who voted for healthy snacking mentioned that almonds are the best healthy snack that they prefer. These are nutritious, protein-dense, healthy and loaded with vitamins. All these add to the benefits of almonds that include better digestion, reduced junk craving, stronger immunity, to name but a few. The other snacks that youth prefer are fresh fruits and green leafy vegetables.
Besides, people also highlighted the reason behind them shifting towards healthy eating. Some of them are:
Weight management
Cutting down unhealthy eating
Building stronger body
Experts on Benefits of Eating Almonds
Sheela Krishnaswamy who is a Nutrition and Wellness Consultant commented on the findings of this survey saying, "This past year and a half has been very challenging for all but has also forced us to prioritize our health. The results of this survey are very heartening, and it's great to see how invested the Indian youth is in maintaining their health and lifestyle. Snacking on nutrient-dense foods like almonds is a way to maintain one's weight, while also adding more nutrients to the diet. So be sure to eat a handful of almonds every day and urge others too. The health benefits of doing this are diverse!"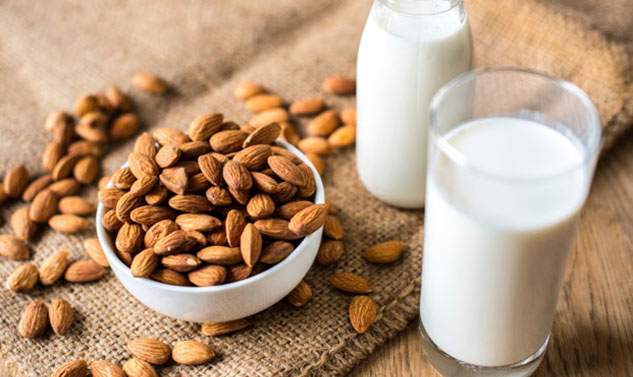 Also Read: Is Eating Bitter Almonds Good Or Bad? Know All The Benefits and Risks
Ritika Samaddar who is Regional Head of Dietetics at Max Healthcare, Delhi says, "The results of this survey are very interesting, as they highlight an important shift in food choices, and snacking patterns amongst the majority of the Indian population – the youth. Contrary to our expectations, it's great to see how younger Indians are already so concerned about their lifestyle and nutritional needs and are actively making an effort to stay healthy. Almonds, indeed, makes for a very good snack. They provide satiating properties, which help keep a person full, and can be eaten anytime during the day. There are also several ways in which the youth can experiment with almonds – they could eat them raw, soaked, roasted, salted or combined with several other flavours and in recipes. From a nutritional point of view, almonds make for a wonderful addition to the diet as they provide benefits across heart health and diabetes, both lifestyle disorders which are increasingly impacting younger Indians."
Conclusion
There are so many healthy snacking options to choose but almonds top the list because of various reasons. Nutrition, convenience and taste. A handful of almonds would satiate your cravings and you won't feel hungry between meal times. This way, you would have all the meals of the day properly unlike earlier when snacks used to take over your meals. Thus, almonds are great as snacks.
Read More in Latest Health News