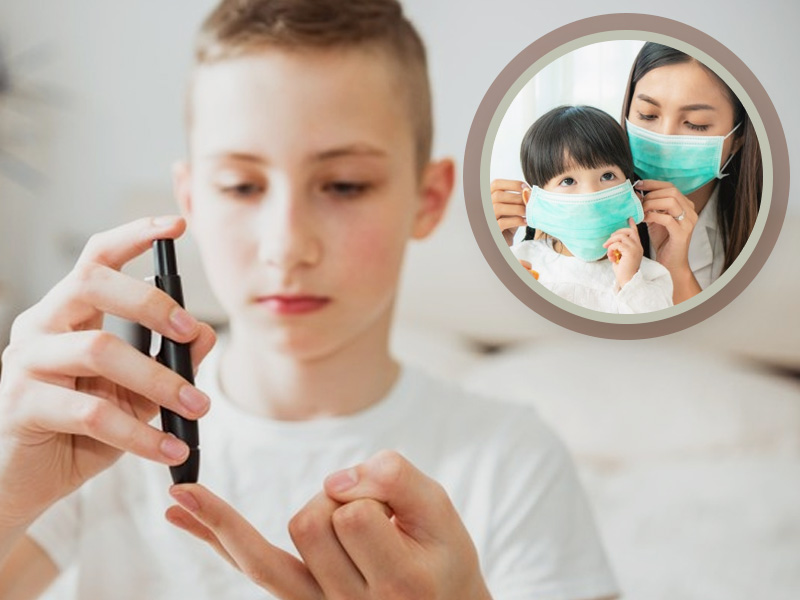 The virulent coronavirus pandemic has adversely affected the lives of adults and children around the world. The Government of India is working hand in hand with experts to dispel the myths associated with the coronavirus pandemic, to deliver trustworthy guidance to parents and caregivers. As the number of coronavirus cases increased, doctors saw an upsurge in the number of newly diagnosed cases of type 1 diabetes. This upsurge in new type1 diabetes concerns healthcare professionals because people with diabetes are at an elevated risk of developing severe complications associated with the COVID-19.
The coronavirus has mutated several times since its inception. The increased ease of the Delta plus variant to transmit itself and resistance to certain drugs and therapies make Delta plus coronavirus management a challenge. People with diabetes must take care to avoid getting affected by the delta plus coronavirus variant. According to CDC data, people having type1 diabetes are at an elevated risk of developing severe complications from the COVID-19.
Protect Child with Diabetes from Delta Plus COVID variant
Taking care of a child's well-being during the lockdown is challenging for parents, especially if they have to take care of children with diabetes. Managing blood sugar levels of their children having diabetes during lockdown has emerged as a major concern among parents. While doctors have suggested indoor activities for children with diabetes to manage their blood glucose levels, parents must ensure the following precautions to reduce the risk of their children getting infected with the coronavirus:
Wash their hands frequently or sanitize them, especially before eating or touching the mouth, nose, or eyes.
Cover the nose and mouth with a mask while children they go out.
Avoid crowded and poorly ventilated spaces.
Ensure that social distancing is maintained from people who live outside your household.
Disinfect and clean frequently touched surfaces regularly.
Monitor the child's health daily. If you notice any symptoms associated with COVID-19 infection, talk to your doctor.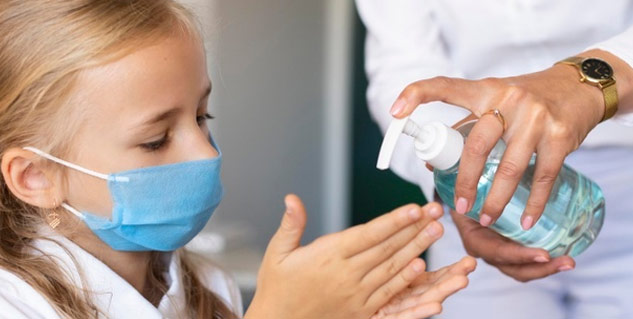 Besides taking precautions to prevent their children from getting infected with coronavirus, parents must ensure that they get a flu shot. Although the flu shot cannot protect children from getting infected from COVID-19, flu shots can enhance children's immunity to fight against the coronavirus.
Protection tips when a family member tests covid positive
What should parents of children with diabetes do if someone in their household tests positive for COVID-19? If you also have this question in mind, here is what doctor has to say:
Parents of children with diabetes must take appropriate precautions to avoid getting their child infected.
Parents must ensure that the infected family member receives a private room with a washroom.
Parents must also ascertain that the infected person's room is always closed to reduce the chance of infection.
Parents of children with diabetes can reduce the chances of their children catching the coronavirus infection by taking precautions and care.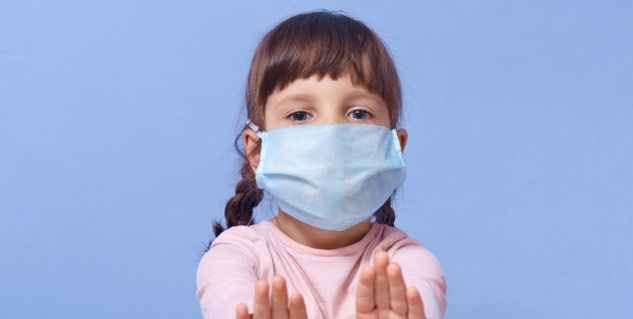 Conclusion
Diabetes is a chronic condition that needs extreme management to prevent further health complications. With coronavirus threat daunting upon us especially people with compromised immunity and health condition, those with diabetes need to be very cautious. The delta plus variant is the most dangerous so far and therefore, children with diabetes should be kept safe and away from vulnerable groups.
(With inputs from Dr. Samiran Das, MD, DM, Consultant Endocrinologist and Diabetologist- Nemcare Hospital, Swagat Hospital & Medicity)
Read more articles on Children's Health
Images credits- freepik