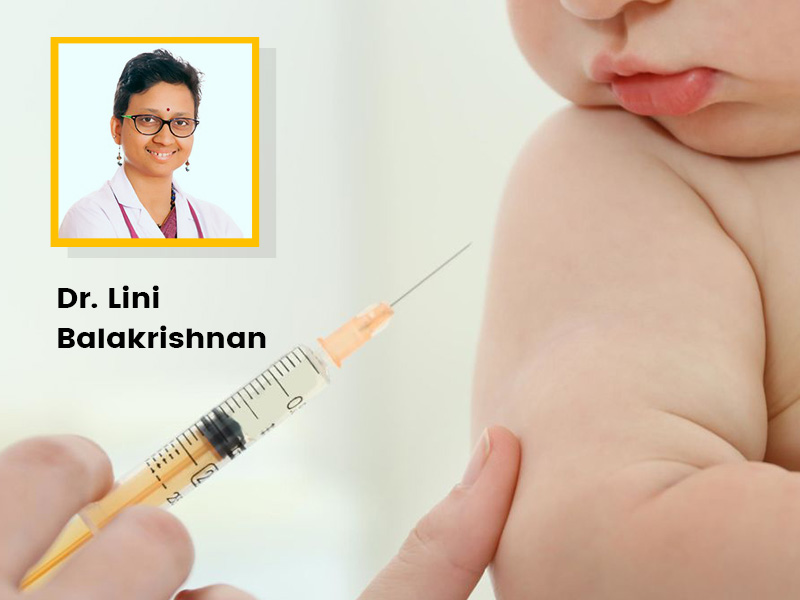 Getting a flu shot is one of the most effective ways to prevent flu complications among your toddlers. It can also help prevent overcrowding in hospitals, particularly if there is another COVID-19 outbreak in the area. Considering the second wave of the pandemic is impacting toddlers more severely than last year, flu shots become all the more crucial. In this article, Dr Lini Balakrishnan, Consultant Paediatrician at Motherhood Hospital, Bangalore explains the importance of flu shots during the pandemic.
Why flu vaccine is important for kids?
Since the virus is unpredictable, we are unsure how it will affect us here. Children under the age of two are the most vulnerable, but it can infect healthy children of any age and cause severe complications. Only time will say how effective this year's vaccine will be, but it's better to have some defence than none at all. You're much less likely to end up in the hospital if you have the vaccine. So, while it won't save you from catching the flu, it will keep you from needing treatment, being hospitalised, or, even worse, being admitted to the intensive care unit. For children aged 6 months and up, the flu vaccine is recommended. On a community level, the more people we vaccinate, the better security we can provide to all. The same is true when we have a COVID-19 vaccine that has been accepted.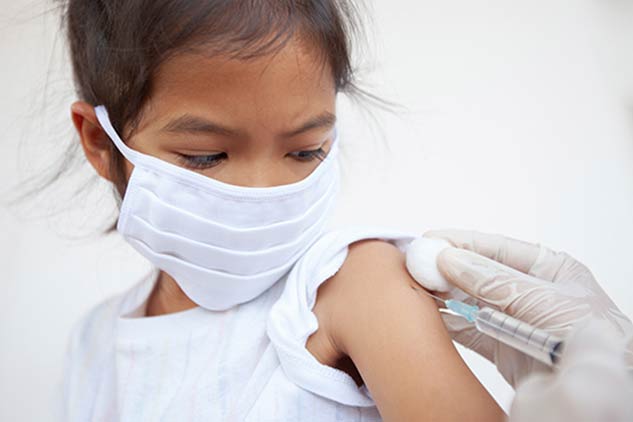 Importance of Flu shots
It's a good idea to get your kids flu shots every year, but it's especially important this year as the coronavirus continues to spread across most of India. Parents are aware that, due to seasonal changes and other causes, bouts of cold and flu can cause a variety of respiratory problems in children. However, being sick with both flu and covid may be a formula for disaster, necessitating the hospitalisation of children. When hospitals become overburdened with sick patients, public health officials are reminding everyone to get the flu vaccine in order to protect themselves and keep hospitals from being overcrowded. Though flu vaccination is not as widespread in India as it is in Western countries, doctors are now advising people to get a flu vaccine shot because it is a necessity.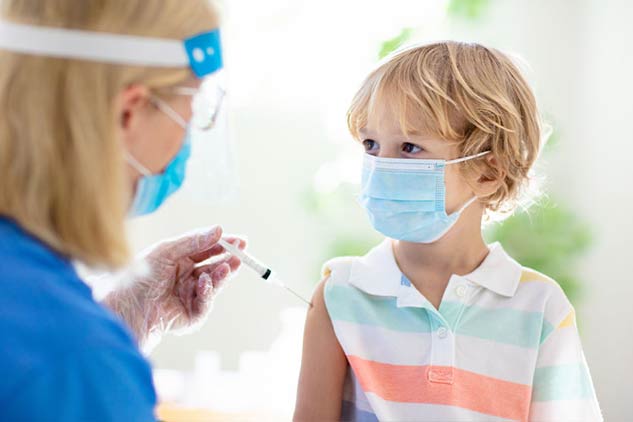 The flu shot has been touted as a protective shield against the soaring viral infection, lowering the risk of developing respiratory problems such as H1N1 and pneumonia, all of which can increase a person's risk of contracting COVID-19. According to doctors, getting a virus will predispose you to get another infection on top of it. Flu is a pandemic, and children should get flu vaccines to boost their immunity. If they don't, they can end up in the hospital. If it's swine flu or regular flu, flu morbidity (health issues) is high, and children behave as super spreaders, transmitting the virus to other family members.
Also Read: 10 Vaccines Recommended For Your Child
How to protect a child from COVID-19?
It is important to keep your child away from someone in your family who has the flu, as they are more vulnerable and prone to contracting it. Immunising your newborns and toddler are imperative up to the age of five, with the first flu shot administered six months after birth, as they are protected by their mother's immunity.
As a result, once a child reaches the age of six months, parents must ensure that their child receives a flu shot every year before they reach the age of five. If a child is older than 6 years old and has predisposing factors such as asthma, immune disorders, or a heart defect, they will still grow flu. The Indian Academy of Paediatrics' and ACVIP's advisory committee on vaccines and immunisation practises' latest recommendations do not suggest scheduled flu shots after the age of five.
It is said to keep children healthy from flu and other diseases in this pandemic because if they get the flu and COVID, it's a double whammy, increasing morbidity and mortality exponentially. According to doctors, there is no specific season for flu shots, but in India, flu shots are provided before the start of monsoon because this is when the weather changes the most, so flu shots are recommended to keep children healthy before monsoon.
Also Read: Are Vaccines Safe? Here Are Some Historical Vaccine Side Effects
Despite COVID, there is a lot of inter-country and international travel, so doctors suggest getting the flu shot no matter what time of year it is, since getting immune as soon as possible is critical.
Apart from the flu vaccine, other preventive steps that children should take include avoiding sick people, washing their hands regularly, avoiding rubbing their eyes and mouth, continuing to wear masks in public areas, and social distancing. During this pandemic, it is important for parents to look after their children because even a small amount of carelessness will cause them to become ill. Given the current state of the nation, where COVID cases are increasing by the day, it is preferable to keep your children at home and get a flu shot as soon as possible. A flu shot will significantly reduce the risk of infection and save children from hospitalisation at a time when it is vital to conserve resources for those in need.
Read More Articles in Children's Health