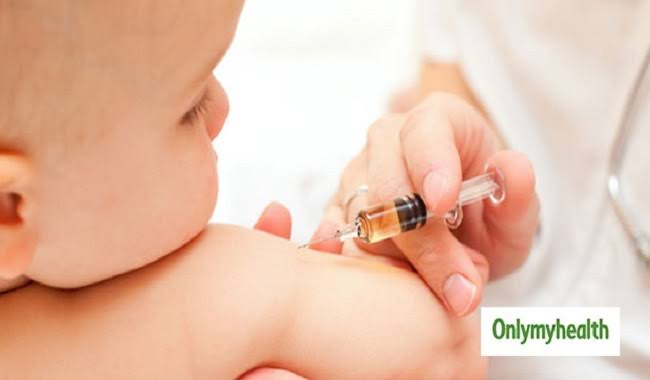 Babies are naturally protected against certain diseases as the antibodies from their mothers were passed to them through the placenta. They continue to receive antibodies through breast milk. However, the antibodies they produce are not enough to ward off many infections and illnesses. In the first visit to your baby's doctor, she/he will educate you about the vaccines your child would need. You may worry about the injection hurting your baby, but you must realise how important they are for his/her health.
Below are the vaccinations that are recommended for your child.
BCG Vaccine
This vaccination is given as an intradermal injection soon after the baby's birth. Immunisation helps prevent tuberculosis (TB).
OPV Vaccine
OPV vaccine is given orally in several doses till the age of five to prevent the incidence of polio. Polio is a disease that affects the nerves causing muscle weakness and paralysis. In India, the vaccination is given free of cost to all children below five years of age under a Government programme.
Also Read: Does Your Newborn Hate Sleeping In The Crib? Know The Reason
DPT Vaccine
The intradermal injection helps prevent diphtheria, pertussis and tetanus. Diphtheria starts with a 'sore throat' but has life-threatening complications. Pertussis (whooping cough) affects the lungs in children and causes brain damage. Tetanus starts when a wound gets infected.
Measles Vaccine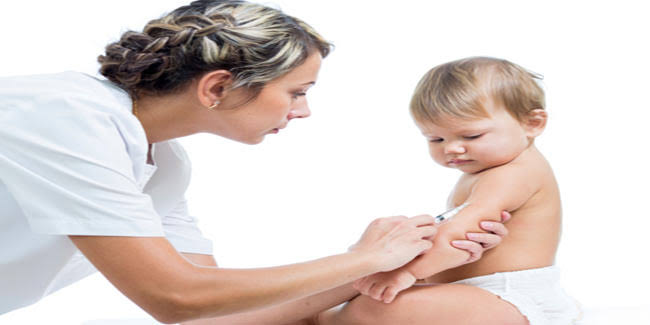 The vaccine is given subcutaneously (just below the skin) after a baby completes nine months. Measles is a contagious viral infection that starts as cold/cough with rashes and later causes diarrhoea and pneumonia.
Hepatitis B Vaccine
Though it is not mandatory for children, it provides immunity against jaundice. Hepatitis affects the liver and can lead to jaundice. It is given in a series of three shots, at different times.
Also Read: Signs of a Premature Baby: Tips To Mother The Infant With Care
Hib Vaccine
This vaccine makes a child immunity against meningitis, a disease in which a child's brain and spinal cord get infected. It is given in four doses to a child, first in the 2nd month and final during the 12th month.
Chickenpox Vaccine
This vaccine helps prevent chickenpox. It is given in two doses – first is when the child is between twelve to fifteen months of age. The second dose is when the child is between 4 to 6 years old.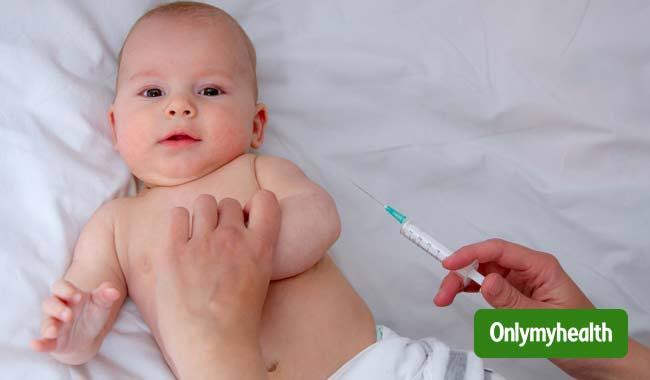 MMR Vaccine
It is a vaccination that protects children from measles, mumps and rubella.
Influenza (flu) Vaccine
Flu is one of the common diseases that affect the respiratory system. The vaccine should be administered before the flu season, in children between 6 months to 5 years of age.
Rotavirus Vaccine
This vaccination provides immunity against rotavirus infection, which can cause severe gastroenteritis and diarrhoea.
A common concern among parents is that their baby will have severe reactions to the vaccines because of which they would hesitate to get immunisations in the future. Vaccinations are unlikely to cause any serious illness, though there could be mild reactions such as soreness. Since the risks of treatments are too less as compared with the health risks associated with the diseases they prevent, you should consider it.
Read more articles on Newborn Care.