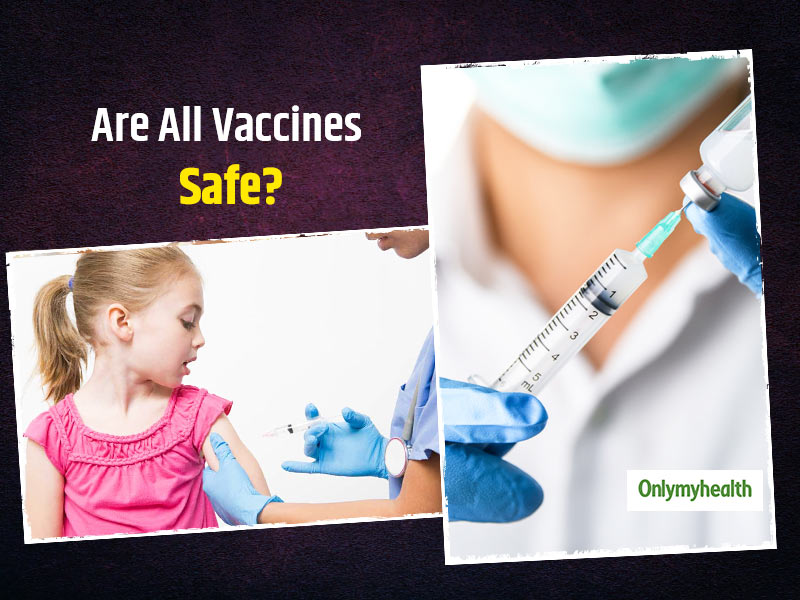 The buzz word these days is vaccine and vaccination. After a year-long wait, coronavirus vaccine is finally here! Several countries have already started the vaccination drive but that is not as smooth as it seems. Just like every other vaccine, there are certain side-effects that may bother a few recipients. Yes, vaccines do have certain adverse effects that range from mild to severe. There have been several historical vaccine side-effects that raised questions on the efficacy of vaccination. However, the medical industry has progressed with time and most vaccines made are not safe for public use. In this article, we will briefly talk about the possible side-effects of different vaccines and experts' take on the covid-19 vaccines.
Are COVID-19 Vaccines Safe? Experts' Views On Common Concerns over Coronavirus Vaccine Safety
According to Dr. Debkishore Gupta, Consultant & Head- Clinical Microbiology & Infectious Diseases, Head- Infection Prevention & Control, Ruby General Hospital Faculty, DNB Microbiology Assessor-NABL, NABH, WHO Patient Safety, "So far, very few vaccines have reached phase III of the clinical trials after clearing phase I and II, which primarily involves safety aspect. The reputed medical journal Lancet did publish the phase I results of some of the vaccines such as Sputnik V that showed positive results with volunteers developing a strong immunity response with no reported side effects barring headache or muscular pain, light and mild pain at the point of injection. The vaccine is based on human adenovirus platform unlike AstraZeneca's Covishield that uses chimpanzee adenovirus platform. The human adenovirus platform is more popular among the scientific community over chimpanzee adenovirus. Also, according to recent media reports, Covaxin trial participants in Bhopal had complained of alleged side-effects loss of appetite, vertigo, headache to back ache etc."
Dr. Kriti Sabnis, Infectious Disease Specialist at Fortis Hospital, Mumbai explained that the vaccines are made following all the protocols that were needed. All the vaccines are safe, effective and very important at this point as we have already lost one year to this virus that has financially and psychologically impacted everyone. She explained that the vaccine would stimulate an immune response to generate antibodies to strengthen immunity and inhibit the virus from affecting our system. Both the vaccines, Covishield and Covaxin have received approval from DCGI regarding efficacy
Is this vaccine safe for children and pregnant women?
As per doctors, COVID-19 vaccine won't affect pregnancy, childbirth or fertility. But it is better to consult your doctor before getting any vaccine as sometimes, they may be vulnerable to certain drugs.
Also Read: Alert! New Coronavirus Strain Found In Japan
Are Indian vaccines- Covaxin and Covishield safe? Can they cause side-effects?
"The safety aspect of any vaccine can be fully gauged when the vaccination drive kick-starts on January 16, 2020. So far, we can draw conclusions of whatever results we have received from phase I and II clinical trials where, Covaxin has had adverse effects on volunteers and Covishield being based on chimpanzee adenovirus platform too doesn't ring a bell. Likewise, few volunteers at Pfizer and BioNTech clinical trial reported Bell's palsy. They along with FDA are monitoring cases of Bell's palsy as the vaccination is given to larger sample size. Additionally, effectiveness shown by these vaccines during the clinical trials conducted so far, both stand at 60+% efficacy which is much less than Pfizer, Moderna and Sputnik V at 90+% efficacy. It too talks volumes of the different vaccines; we are referring to here. Then again, it remains to be seen how these vaccines fair in the last phase of clinical trial, where the sample size is much bigger."- Dr. Debkishore Gupta
Is the vaccine effective for asymptomatic patients?
People who are infected but do not show symptoms are regarded as asymptomatic. Experts dispelled the myth that vaccines do not work on them. The truth is that it provides immunity against COVID-19 for nearly four months after contracting the infection.
What is Universal Immunization Program?
Speaking at the interaction with CMs on vaccination rollout. https://t.co/gbWZ4LsQGB

— Narendra Modi (@narendramodi) January 11, 2021
In a recent meet with CMs on vaccination rollout, Prime Minister Narendra Modi also talked about the Center's preparation to combat the possible side-effects of covid vaccination. He said that we have a special mechanism under the universal immunization programme that has been strengthened for the covid vaccine. He also emphasized following all the COVID-19 protocols that we were doing before. This gives you an extra cover against COVID-19 virus transmission. Besides, no myths and misconceptions should be entertained as this may cause chaos in the public. Believe the information coming from a credible source like the Health Ministry or global health organisations.
Unexpected Historical Side-Effects of Vaccines
Referring to the archives of the World Health Organization on vaccination and their side-effects, there have been several incidents dated back to the 90s. Vaccination is not always safe but there are slight risks involved which may not harm the whole range of recipients but sometimes, it does. Check out these examples of such disasters.
Measles vaccination in 1960
If you take a look at the cases of measles, a common childhood disease now and before, we can see a huge difference. As per WHO, present cases are a small fraction of what the numbers were some decades ago. However, some developing and under-developed countries are still struggling with this disease. Talking about the side-effects, this vaccine was introduced in the early 90s. We have derived an intercept from the data by WHO which talks about an incident that happened in the year 1960 in the US. A mass population of children received inactivated vaccination for measles and thousands of them still got exposed to the virus and developed measles. They suffered from high fever and acute abdominal pain. Some children even had to hospitalise due to lung inflammation.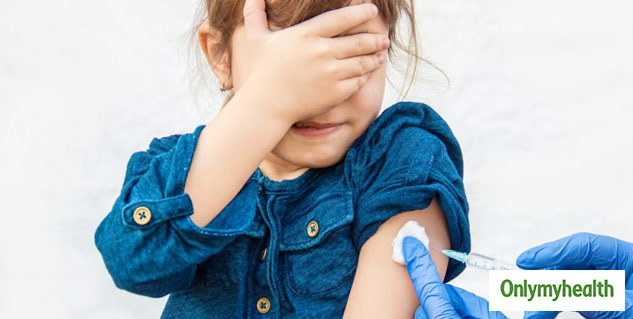 After this accident, that vaccine was immediately withdrawn. It was improved and vaccinated after it was proved safe and effective.
Also Read: Difference Between Chickenpox, Mumps and Measles and Home Treatments For Them
Respiratory syncytial virus (RSV) Vaccine Adverse Effects
This was the most disastrous vaccination accident in history. A vaccine was developed in the 1960s to prevent RSV but children who got vaccinated later become infected with an advanced form of RSV! High fever, wheezing and bronchopneumonia were the side-effects that children experienced. Most of them require hospitalisation and two kids died. It was then found that this virus is resistant to the vaccine. As per the Center for Disease Control and Prevention, researchers and manufacturers didn't try to make a vaccine for RSV again for public use after this incident. Presently, babies who are at risk of developing respiratory syncytial virus are given antibody injections to boost immunity for fighting the infection.
Dengue fever vaccine side-effects
Dengue was also identified as a severe condition in the 90s. French company produced a vaccine for dengue named 'Dengvaxia' which was given to school children in 2017. The government stopped the drive after reports of severe health complications and death were reported. It was later clarified by the manufacturer that this vaccine is risky and it increased the chances of contracting the disease in people who have never contracted such an infection before. However, after it was improved, FDA approved this vaccine for restrictive and emergence use.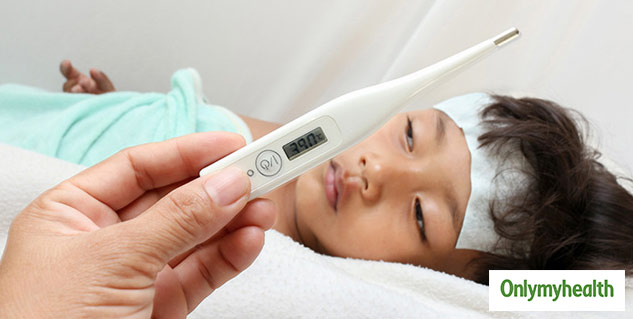 Despite these cases, CDC believes that vaccination has prevented over 23 million deaths worldwide. A lot of diseases like polio, smallpox, etc. are gone from developed nations. However, the numbers are decreasing in developing countries as well.
Also Read: What's The difference between Dengue Fever and Malaria Fever
Regularly Recommended Vaccines and Their Side-Effects
The above-mentioned are historical adverse effects but there are certain generic side-effects of some common vaccines for different diseases. Let us talk about them.
Risks from DTaP vaccine
The common side-effects after receiving this vaccine are:
Fever
Tiredness
Vomiting
Loss of appetite
Swelling on the area where the syringe was inserted
The less-common side-effects include high fever, non-stop crying for several hours, seizures, swelling in the arm or leg. In very rare cases, coma, brain damage, long-term seizures and reduced consciousness are experienced.
Inactivated influenza vaccine risks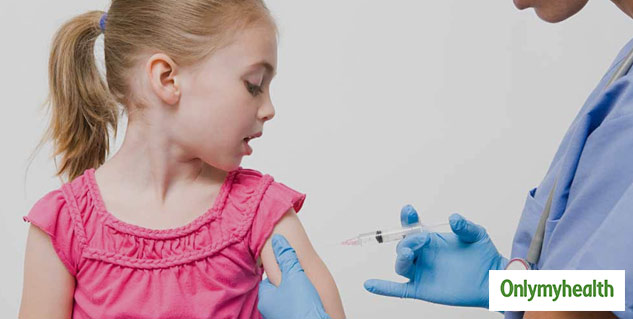 Redness
Soreness
Fever and headache
Muscle aches
Swelling in the area of vaccination
One severe but rare side-effect of getting this vaccine is Guillain-Barré Syndrome.
NOTE: Children should not be given influenza vaccine along with pneumococcal vaccine as it can lead to fever followed by seizure. If the child has ever gotten a seizure, parents must inform the healthcare provider about the same.
Risks from rabies vaccine
This vaccine is given to kill the rabies virus which is caused after a dog bite. It is important to get vaccinated for this after getting bitten by a dog or bat. The common side-effects of this vaccine in some people are:
Headache
Nausea
Muscle ache
Abdominal pain
Dizziness
Swelling, redness and itching on the area where the shot was given
The other issues that people encounter after getting booster doses are nervous system disorder, joint pain, hip pain and hives(that can be relieved with home remedies).
PCV13 or Pneumococcal Conjugate Vaccne Side-Effects
This is a common vaccine generally given to infants and children for protection against bacterium Streptococcus pneumoniae. It can cause some problems like:
Fever
Loss of appetite
Irritability
Tiredness
Chills
Swelling and pain in the area where the shot was given
NOTE: If children are given this vaccine along with inactivate influenza, they are at a higher risk of experiencing seizures.
Also Read: What Is The Difference Between Malaria and Yellow Fever?
Risks from Yellow Fever vaccine
Very mild complications like fever, redness, swelling, muscle ache, headache, etc. happen after getting the vaccine. Vere rarely serious complications like nervous disorders, bran inflammation or encephalitis and Guillain-Barré Syndrome (GBS) can occur. People aged above 60 years are prone to suffering from side-effects from the yellow fever vaccine.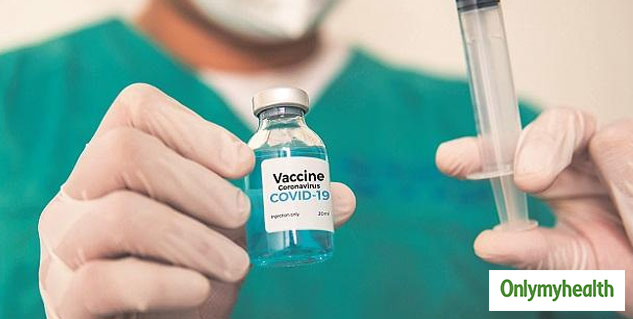 Conclusion
There are some incidents in the history of side-effects of different vaccinations. Some vaccines still cause mild complications to certain people but that doesn't mean all vaccines are safe or unsafe. Coronavirus vaccines are touted to be safe by experts. It provides immunity against the virus for a long time period. There are reports about side-effects of COVID-19 vaccines but experts dismiss them. Vaccines are safe and people should get vaccinated twice(two shots of covid vaccine are mandatory) to stay protected.
Reference Links:
https://www.cdc.gov/vaccines/vac-gen/side-effects.htm
https://www.cdc.gov/coronavirus/2019-ncov/vaccines/vaccine-benefits.html
https://www.who.int/bulletin/archives/78%282%29205.pdf
Read More Articles in Miscellaneous