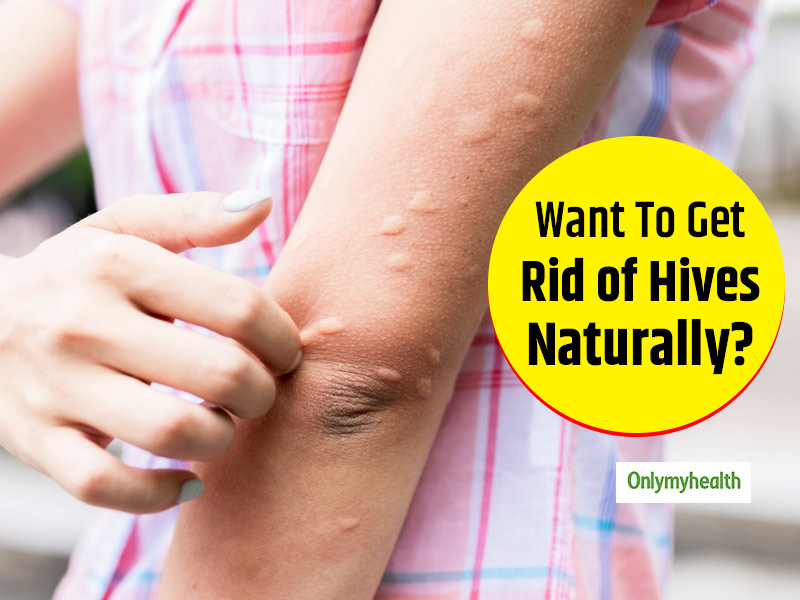 Hives are caused due to an allergic reaction and leave behind itchy, red bumps. These can be caused either due to consuming any food that you are allergic to or coming in direct contact with physical stimuli that triggered your allergy. There can be many causes of hives but everything results in scaly patches that can range from small to large in size. Also, their appearance differs as per age group. Children usually don't get bumpy hives instead theirs look like rashes. Thus, one must identify hives and rashes and then proceed with the treatment accordingly. In most cases, hives disappear within a day or two but if it doesn't, you shall try treatment methods. Antihistamines are the go-to options but you can also consider some home remedies to naturally relieve the problem.
What causes hives?
Hives are often triggered due to an allergic reaction, the other triggers include:
Stress
Insect bite
Sunlight
Medications
Infection
Extreme heat or extremely cold temperatures
These are some common reasons but it could be due to other reasons also. Sometimes, you cannot identify the trigger easily. Thus, it is very important to watch your condition and find what triggers hives.
If you experience the following symptoms along with hives or rashes, you must seek immediate medical aid. These are signs of chronic hives or a serious allergic reaction:
Swollen face or throat
Dizziness
Problem in breathing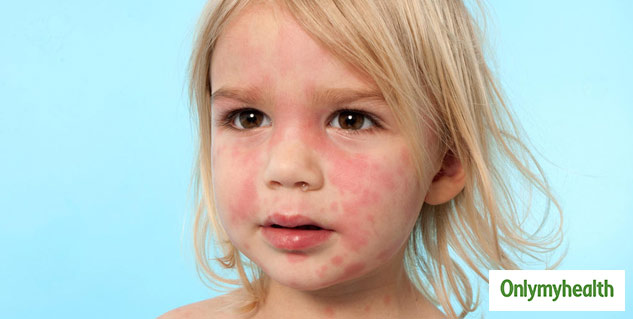 Effective Ways to Get Rid of Hives
Here are some natural ways to get rid of hives. A lot of these are proven and safe but if you experience any unusual symptom, discontinue the remedy. The skin of some people is extra-sensitive that is reacts to even natural ingredients.
Antihistamines
Antihistamines are medications that inhibit the release of histamine in the body that triggers allergy and worsens rashes. When you are dealing with hives or any other kind of rash, the doctor may prescribe you OTC antihistamines. Some common antihistamines are:
Allegra
Zyrtec
Claritin
Benadryl(oral antihistamine)
However, we would suggest that you consult with a doctor before taking these medicines. A doctor can suggest the best medicine and its right dosage according to your health condition.
Also Read: What Is Low-Histamine Diet? Know Its Pros, Cons & Dietary Guidelines
Oatmeal bath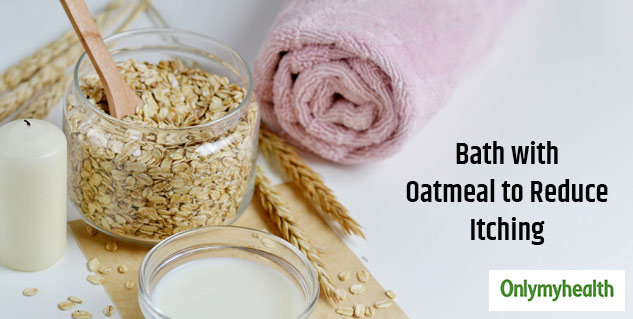 Oatmeal has an incredible soothing, anti-inflammatory and anti-itch properties. This is also suitable for most skin-types. Oatmeal would not only relieve itching but also reduce swelling.
In your bathtub, add one cup of oatmeal powder and mix it well.
Keep the temperature of the water to normal. Do not bath with hot water when you have rashes or hives.
Soak the affected part of the body in this oatmeal solution for 10-15 minutes.
Wash with normal water and pat dry the skin. Do not scratch or itch the skin.
Aloe Vera gel
Aloe vera gel is one of the best natural products for skin care. It possesses great moisturising and soothing properties to heal irritated and broken skin. It is indeed one of the easiest solutions for hives. Just rub fresh aloe vera gel on the affected skin and leave it for an hour. Wash with normal water but don't rub or scratch the skin after that. You must do this multiple times a day especially if hives are triggered by heat.
Also Read: Tame Frizzy Hair With DIY Mask With Aloe Vera And Coconut Hair Oil
Cold compress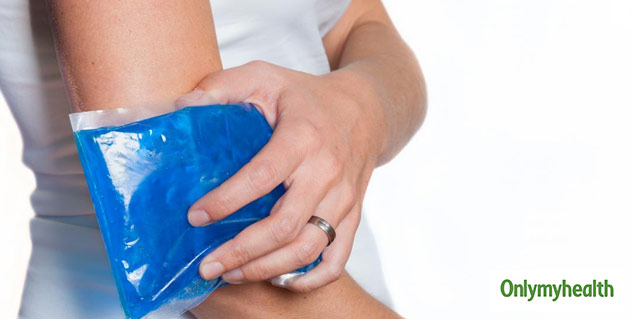 When a person spends a lot of time in extreme sunlight or is exposed to heat for prolonged periods, he must try a cold compress to relieve the symptoms and get rid of hives easily and naturally.
If you have an ice pack, place that on the affected skin. Alternatively, you can also place some ice cubes in a soft cotton cloth or towel and keep them on the skin for 10 minutes. Don't keep it for longer in a single application as it may irritate the skin. Do cold compress at least 2-3 times a day to get relief.
Calamine lotion
Most of us would have calamine lotion at our homes, right? Calamine is a soothing lotion that provides a cooling effect on the skin after application. It is highly used to soothe sunburnt skin as it possesses extreme cooling effects. Apart from hives, it can also be used to treat poison ivy and other skin rashes & allergies. Apply calamine on the hives using a cotton pad.
Witch hazel
Witch hazel is a potent herb that is extensively used in many remedial methods. Witch hazel has natural tannins that soothe irritation and calm down the skin. Here is how you can use witch hazel for hives.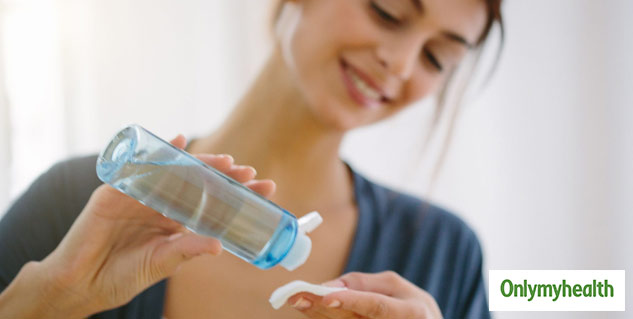 In one cup of water, add a small witch hazel bark.
Transfer this into a pot and start boiling the liquid.
Once the boil comes, turn off the gas.
Let it cool down and then strain.
Transfer this homemade witch hazel astringent in a spray bottle.
Spray it on the affected parts of the body but in small amounts as it might cause irritation.
Alternatively, you can also make a thick mask by mashing the bark in water and boiling it to form a thick paste. Apply this on the skin for 15-20 minutes and then rinse it off with normal or cold water.
Brown sugar, Ginger and Vinegar Remedy
This is an ancient Chinese remedy for hives.
Boil half a cup of brown sugar in one cup of vinegar and add one tablespoon of fresh ginger to it.
Make a paste of this.
When you wish to apply, mix a small amount of this paste in warm water and then apply to the affected area.
Fish Oil
Taking fish oil supplements can also relieve hives symptoms. Fish oil contains omega-3 fatty acids that have high anti-inflammatory agents to soothe allergens. If you are non-vegetarian, have fishes like salmon, tuna, albacore and bluefish. Besides, you can have fish oil capsules every day. Ask the doctor for the right dosage.
Avoid things that might irritate your skin
If you know what triggers rashes and hives, you must ensure that you aren't using anything on your skin. Certain soaps contain chemicals that might irritate your skin and cause rashes. If you have a history of hives, you should stay cautious of using these products. Avoid products with artificial ingredients and chemicals. Using organic products is suggested.
Baking soda
Baking soda is another great aid for skin issues. Rashes, irritation and hives can be easily treated with baking soda. In a cup, add one tablespoon of baking soda and add some water to make a thick paste. Apply this paste on the irritated skin. Keep it for 15 minutes and then wash it off with cold water.
Also Read: How To Take A Baking Soda Bath? Here Is The Procedure And 7 Amazing Benefits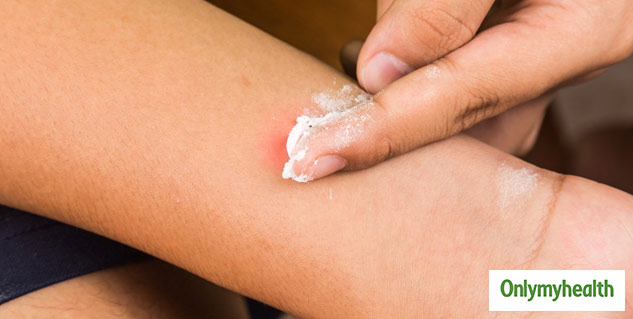 Wear light clothes and keep the skin cool
Heat can worsen hives and thus, you must stay in a cool environment and not expose your skin to heat. Also, wear light clothes with breathable fabric.
Do not take stress
Apart from exercising these home remedies, you should also avoid stressing out. Stress can make hives worse. Have herbal teas like chamomile tea, valerian root tea, etc. to calm down your mind. This also helps in diverting the mind.
There is a fine line between rashes and hives. You must identify the difference between them. Hives can be treated easily if you practice the remedies mentioned in this article. If you suffer from chronic hives, you must consult a doctor to get the necessary aid. This helps in controlling the symptoms faster.
Read More Articles in Home Remedies