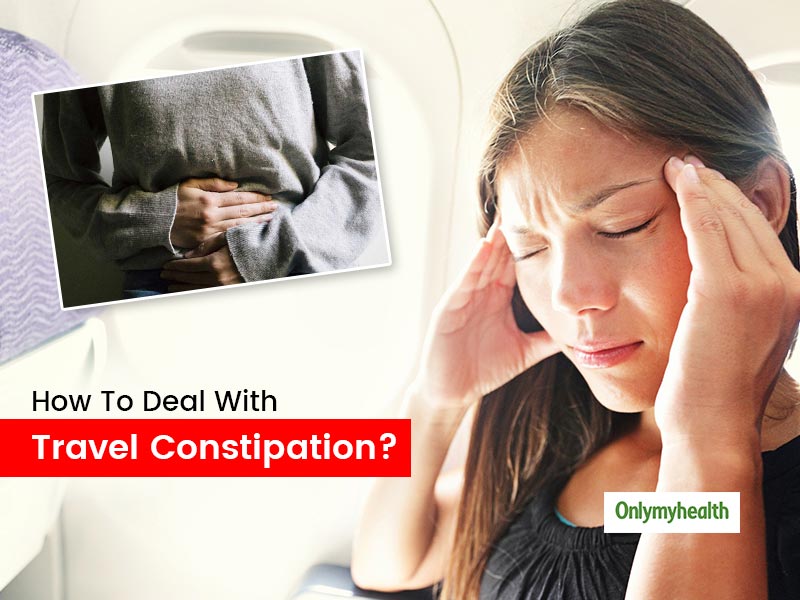 Travel constipation or travel diarrhoea is quite common with people who have irregular bowel movements. This article has some suggestions for you.
Have you ever suffered constipation while travelling? Or you begin feeling ill the moment you start your journey? These are signs of travel constipation. While some people experience mild symptoms, some people get acute constipation during the travel. Obviously, you wouldn't want to feel seriously ill during your trip and that too away from home where no one is going to take care of you, right? Travel diarrhoea is a fairly common issue but it can be tackled easily with some simple steps. If you want constipation-free travel, read some natural remedies to relieve the problem.
What is travel constipation?
There are many definitions of constipation. In general, when you don't get bowel movements for longer periods, say, 3-4 in a week, it is considered as constipation. Alternatively, getting hard and small stools that cause discomfort during defecation also come under constipation.
There are many people who don't suffer from constipation but they find it hard to manage bowel movements during travel. They are unable to defecate properly in a new place. This happens specifically during travel and is, therefore, called travel constipation or travel diarrhoea.
Why is constipation during travel caused?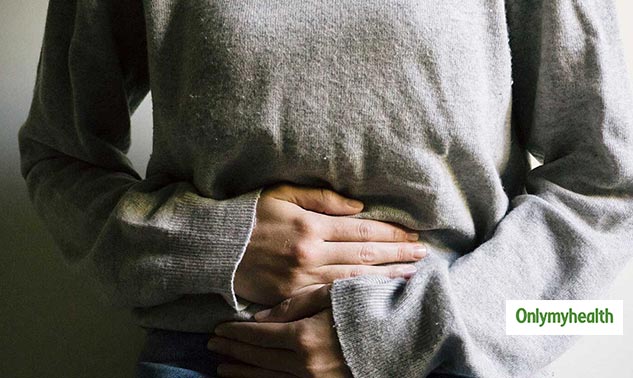 If you are someone who experiences constipation only during travel, you should know the possible reasons behind this. These factors affect your bowel movements:
Sudden change in your morning routine
Internal body clock changes
Changes in meals and eating schedule
Not drinking water while travelling
Increased sitting time
Jet lag, as sometimes your body takes time to adjust to the changing time zones
Effect of stress and tiredness on the digestive system
Unable to go to the loo due to inaccessibility of clean washrooms on the go
How to Avoid Travel Constipation?
Instead of considering medicines for travel constipation treatment, you must try these natural remedies first to see if it helps in preventing travel constipation.
1. Drink a lot of water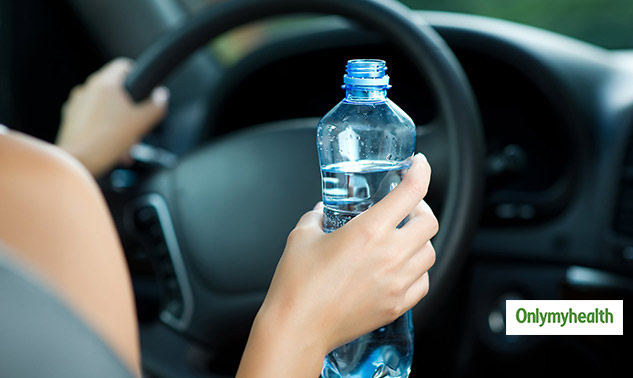 Hydration is a must for the body. Water is one of the biggest support when it comes to reducing common health problems. Dehydration is one of the greatest contributing factors to constipation. When you don't drink enough water, the body tries to absorb moisture through all possible means which also includes faecal matter. It makes your stool dry and difficult to pass through the body. With harder stools, your body may not be willing to defecate it and this is why drinking water at regular intervals is a must.
Along with water, you can also have soups and fresh fruits juices. Avoid milk as it is believed to cause constipation. Besides, try to have bottled water to avoid drinking contaminated water.
2. Try to maintain a schedule
The inner clock influences bowel movements. If you have a habit of going to the washroom immediately after waking up, maintain that during your travel also. Your sleep, hunger and bowel movements sometimes work in sync. Especially, you have a history of travel constipation. Answer the nature's call on time even during transit to avoid constipation and diarrhoea.
Also Read: Here Are Some Ayurvedic Herbs To Reset Stomach Health
3. Eat your meals on time
Most of us skip meals in order to enjoy travelling and vacationing. Also, we eat food on the go and sometimes, we don't even have proper meals. Eating chips, fries, burgers, nachos, and other go-to snacks are all that we like to have during travel. These things disrupt our digestive system and affect bowel movements. Proper meals that you have on a daily basis are good for your system. Also, sit down comfortably and eat slowly.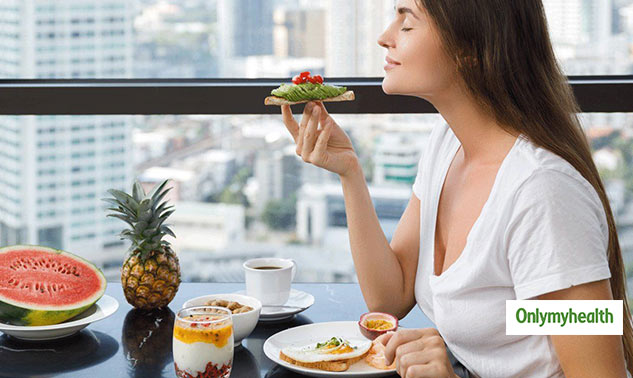 4. Eat a nice breakfast
There are many reasons why nutritionists emphasize on eating a heavy meal as breakfast. Not only this would keep you feel full for a longer time but also initiate bowels. Have foods with healthy fats in them if you wish to regulate your stools. You may feel like defecating soon after breakfast which is good before starting your journey. Also, when you don't get stools for a longer time, eat a wholesome meal in a proper seating arrangement and you would feel the urge to defecate within an hour or so.
Also Read: Easy Homemade Protein Shakes And Bars Recipes For You
5. Drink Something Warm
One trick that is not going to fail is this one. Soon after you wake up, drink warm water or any warm liquid like soup, coffee or tea. This would kickstart your bowel movement. If you are habitual of drinking anything as such that you think helps in emptying your bowels, continue that habit while travelling as well. But maintain your water consumption throughout the day.
6. Consume a lot of fibre
Fibre is the secret behind the smooth stool. People who have constipation must eat a lot of fibre. If you want to have a hassle-free travelling, maintain your fibre consumption. Dietary fibre can be obtained from cereals, trail mixes, high-fibre protein bars, granola bars, protein shakes, etc. You can get these on the go but it is better that you pack them with you.
When eating food outside, avoid salads and other dishes with raw vegetables and fruits. They may cause bacterial infection which can also cause travelling diarrhoea or constipation. Eat only cooked vegetables.
7. Don't have junk when you feel constipated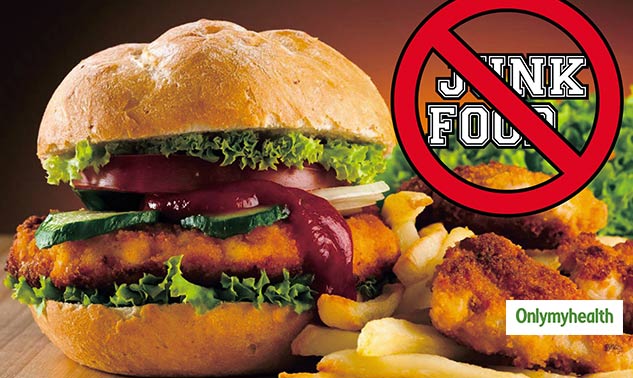 If you ever had travel constipation before, this is one of the most important steps. Most of us get into the 'travel mode' and think about what we can eat whatever we want during travel. This is one of the most troublesome mindset. In order to treat ourselves, we often leave behind our health. Junk might be easy-to-consume but it affects our digestive system very badly. Any kind of processed food be chips, soft drinks, fast foods, etc. should be avoided. The best options are yogurt, lean meats, oatmeal, etc. Yogurt is particularly the best as it has probiotics that upgrade gut health and prevent digestive issues.
Also Read: How To Stop Sugar And Junk Food Cravings?
8. Stay active
If you are travelling for leisure and enjoy the vacation, you should not compromise on your physical activeness. One of the main causes of constipation is prolonged sitting. Moving the body can help. You can go for a walk to adore the beauty of nature or swim in the pool to feel refreshed. Don't just lie in the bed as it can aggravate your problem. Be physically active whenever possible.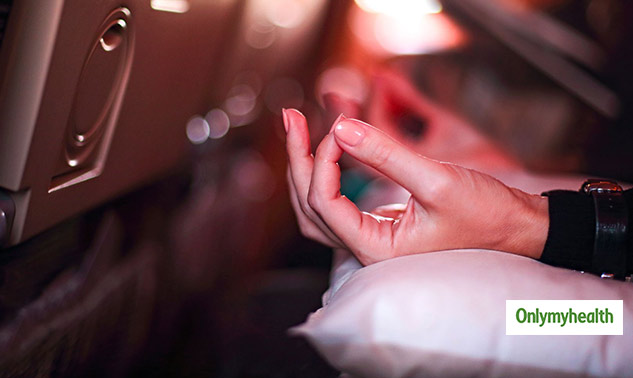 9. Stay Relaxed
Stress is not a solution for anything. Even if you fall sick during the journey, don't panic but take the necessary measures to recover. Travel sickness is quite common with some people. You must stay mentally prepared for the bad things so that you can gather the courage to get over them. If you feel anxious, stressed or constipated, practice meditation anytime anywhere. Yes, you can meditate even while sitting in the car or while flying the plane. This would regulate your stress hormones to not disturb your metabolism. Keeping the body & mind relaxed when travelling can avert travel constipation and other health conditions.
Conclusion
Travel constipation is a real thing that can happen to anyone. Some people may require medication to get relief but if you follow the suggestions mentioned in this article, you won't be facing troubles anymore. One important piece of advice is to listen to your body. Once you start to understand the signs that your body gives, you won't be needing anyone else to point out the problem. Never control your urge to urinate or defecate for long. It is better to comfort your body as far as possible.
Read More Articles in Home Remedies