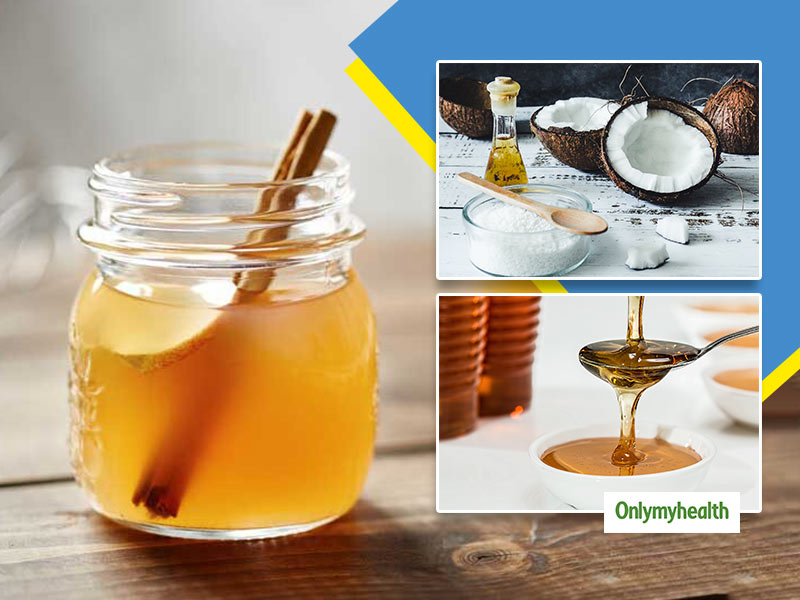 Do not take burnt scars very lightly as it can remain for lifelong. Did you know natural remedies can become a cure? Read on.
Are you fond of using daily cosmetics and following the latest fashion trends to look presentable and charming? Do you often change your cosmetic products to suit your skin type or visit a dermatologist often to get some advice on skin? In a quest to appear presentable and spick and span, we put ourselves on our toes inhibiting glaring sensations and harmful rays to keep our skin, healthy, glowing and young. Our skin is like a consistent organ spreading across the body protecting our vital organs like a fine piece of sheet layered on top of a table, and any possible damage or destruction can alter the way it looks and create a shabby appearance. The same goes with ours skin. Any wear and tear or possible scars, burn marks, injury or surgical procedures make a big difference to our physical appearance. Scarring can take away a minor or a major portion of our healthy skin and make it appear unpleasant and gruesome. To some, it may be associated with specific forms of trauma or anxiety to look for means to hide, conceal or remove the mark permanently. If the portion of skin burnt or injured is small and located in an area easy to conceal, the situation can be controlled. But, when scars are difficult to hide, getting possible treatment and consultation rather than concealing them under clothes is the best way out. A scar is a possible area under the skin that shadows the normal skin resulting from biological procedures and repairing of wounds, under which, the body replaces the injured tissue with new cells. Scarring occurs as a natural part of the healing mechanism. In the article, let us look at means and ways to reduce the effect of scarring and prepare for a healthier skin.
What Causes Scarring?
The American Academy of Dermatology states that a scar is likely to appear as a natural step to repair the wounded skin. Our skin produces collagen, which is a tough fibre supplying the body with tight, flexible skin functioning to connect tissue cells likely to break apart during an injury. After the wound, a scab is formed over the wounded area to provide protection to the exposed skin until the skin repairs itself upon which, the scab can be further replaced by a scar. An injury is likely to result in a scar because of numerous reasons. It could be because of a hefty injury, quick healing process, or a continuous injury to the mobile portion of an external part. A wide range of treatment options are suited to reduce the impact of scarring, but it is unlikely for the skin to regain its previous shape. Speaking on causes of infections caused by scars, Dr Monica Goel, Consultant Physician, speaks to OnlymyHealth, thus, "Burning on skin can feel like tingling sensations caused by pins and needles and case can be related to neuropathy where the person complains of burning caused by underlined diabetes or underlined deficiency of Vitamin B12 as the Myelin sheath present on the nerve cells get damaged. Viral infections such as Herpes in the postherpetic neuralgia or trigeminal neuralgia can lead to tingling sensations."
Types of Scars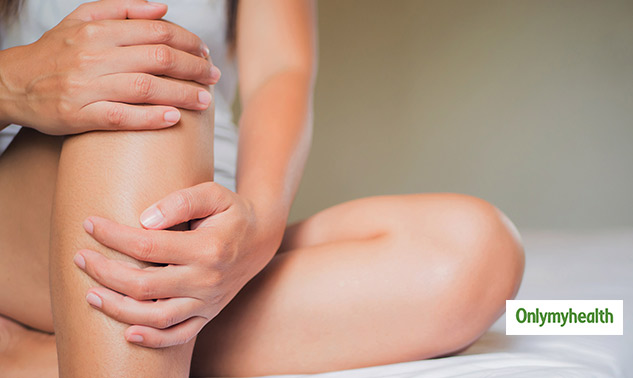 Scars can range from a wide variety of types depending on causative factors, some of which include:
1. Atrophic scars
Atrophy is the partial or complete removal of a part of the body caused by significant factors including mutation, poor nourishment, improper circulation of blood, loss of hormones, excess process of apoptosis of cells, lack of exercise connected to the specific tissue. Atrophic scars result from loss of tissue. The look depressed, serrated, or flat in structure against the topmost layer of the skin. The scars have deeper and darker pigmentation as compared to remaining areas.
2. Keloid scars
Keloid scars are likely to affect movement in the affected region over a long time are caused by extensive healing processes. Treatments normally comprise of treatments to inhibit the growth and remove the scars completely. Smaller keloid scars can be treated with the help of cryotherapy or freezing using liquid nitrogen.
Also read: Best Home Remedies for Burns
3. Contracture scars
Contracture scars arise from burnt skin. The scars tighten the skin muscles making it hard to move and the scars can possibly go deeper further affecting the muscular foundation and the bones.
4. Hypertrophic scars
Hypertrophic scars are heightened, red scars normally like keloids but do no tspread beyond the injury's limits. Patients are provided with steroid injections to reduce the impact of inflammation and or provided with silicone sheets.
Best Remedies to Get Rid of Scars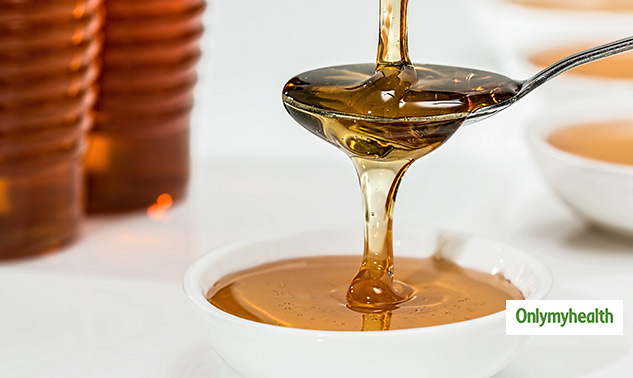 People apply several methods to get rid of scars or reduce the effect from burning. While it is normal to rinse the burn with cool or lukewarm water, application of antibiotic ointment with the help of sterilized tools can help the spread of an infection. However, there is no established way to vanish the scars completely, but many are likely to get lighter with time. Proponents of natural healing process believe in home-made remedies to reduce the after-effects of scars. Some of the measures proven to be effective for some include:
Aloe Vera
Steps for application:
First, you need to remove the dark green "skin" from the flatter portion of an aloe vera leaf
Then, extract the almost clear light green gel
The gel needs to be applied directly to scars using circular motions
Then ward off the gel using fresh, clean and cool water after 30 minutes
The process needs to be repeated twice in a day for effective results
Vitamin E
Steps for application:
First, you need to cut a Vitamin E capsule over the scarred area and squeeze the oil onto the scar
Then, massage the oil for about 10 minutes on and around the portions of scar
The oil needs to be washed off after about 20 minutes with warm water
The process needs to be repeated thrice a day
Honey
Honey can be applied as a part of natural remedy to make the scar less noticeable. However, to apply it as a home remedy, one needs to get advice from a doctor for advice and insights.
Steps for application:
We need to cover the scar with a payer of honey before going to bed
Then, wrap around the area covered with honey using a bandage
The wound needs to be left for the night to recover
Next morning, the bandage can be removed, and the honey can be washed off with warm water
The process can be repeated every night to deliver quick results
Coconut Oil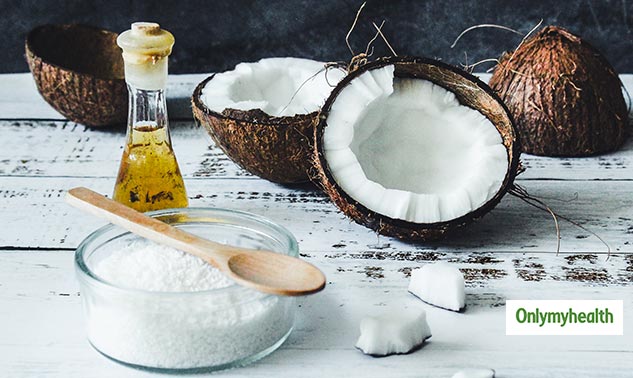 Coconut oil, apart from cooking can be effectively used to treat wounds and dermatitis (eczema). It acts as a thick, moisturizing layer as the skin begins to heal itself. Coconut oil boosts production of collagen. Increasing collagen levels help with fine lines and can minimize scars by binding and holding the new skin tissues together. Coconut oil works wonders by making skin tones more even, by aiding scar-related redness and hyperpigmentation.
Steps for application:
First, you need to heat a few tablespoons of coconut oil to liquefy it
Then, apply oil onto the scar for about 10 minutes
The skin needs to absorb the oil for at least one hour
The process can be repeated two to four times every day
Apple Cider Vinegar
Apple cider vinegar contains acetic, citric, lactic and succinic acid. The acidic compound should be applied with care on the skin. As the acids present in apple cider vinegar can lead to burns when exposed to skin for longer, it is advisable to dilute the acid with vinegar and apply it in bouts of small amounts and avoid its application to open wounds and sensitive skin.
Methods of application:
It is advisable to combine 4 tablespoons of distilled water along with 2 tablespoons of apple cider vinegar
Next, dip the cotton ball into the water-cider mixture and dab the scar smoothly
The scar should be allowed to dry completely
It is advisable to repeat the process every night and washing the area with clean water in the morning.
Conclusion
Burns are accidental occurrences and can penetrate deeper into our lives if not treated at the right time. The best possible treatment for scars arising from burns is safety. By avoiding sources of fire or adhering to precautions while handling hot or boiling objects, one can prevent the mishap caused by burns and save the precious skin. The first step is to rinse the affected portion in cool and lukewarm water and allowing the skin to dry naturally after a minor burn. In case of prolonging effects, consult a doctor immediately and ensure the burn to heal completely. Moreover, it is advisable to look for possible side-effects of ingredients such as coconut oil, olive oil, etc. before application to sensitive areas of skin.
Read more articles on Home Remedies