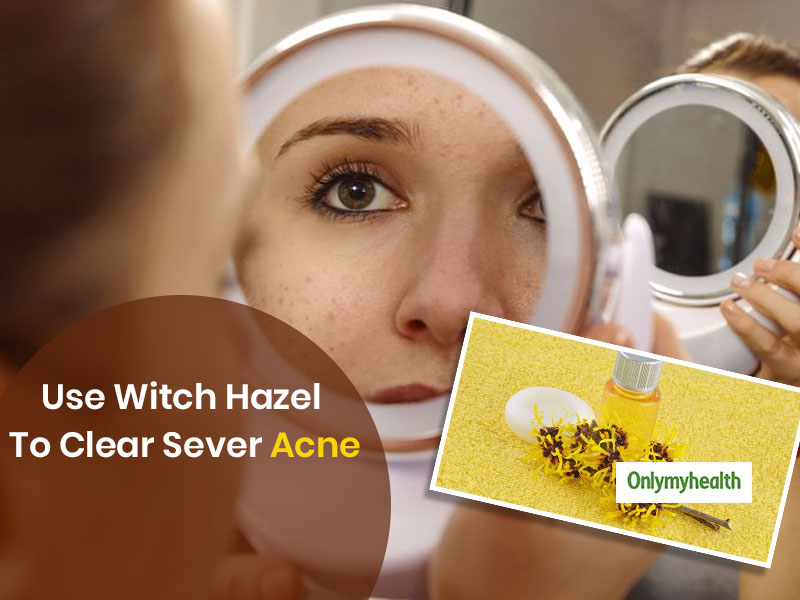 A pimple protruding from the face is a nightmare for women. Especially when you have an event or a meeting or a dinner date lined up in the coming days, a pimple is a bane! By eating clean and maintaining skin hygiene, it is possible to keep pimples and acne away but sometimes these just don't work. In such cases, you need a quick and effective acne solution. Nothing works better than natural remedies. Witch hazel is an excellent herb that can help in clearing your skin. If you haven't heard of this potent ingredient before, you must read this article without a delay.
Reasons Why Witch Hazel Is A Safe Acne Remedy
Ladies, we know that you wouldn't want to put anything on your face that might worsen the condition. Witch hazel is a 100% safe ingredient to put on your face. Here are some reasons explaining the effectiveness of witch hazel for skin:
It fights acne-causing bacteria
Killing acne-causing bacteria is an important step to reducing acne. The oil secreted by the skin has these bacteria which increase with an increase in oil production. Witch hazel is antimicrobial which stops bacterial growth thereby reducing potential breakouts.
Soothes Inflammation
The skin-soothing and calming properties make witch hazel perfect for acne treatment. It helps in lowering inflammation caused by breakouts.
It absorbs oil
Sebum oil secretion is a major cause of acne and pimple. It clogs the open pores which then forms acne. Witch hazel sops up the excess oil to prevent clogging of pores. Using this regularly on your face reduces the possibility of breakouts.
Also Read: Try Walnut Face Pack To Get Instant Glow This Festive Season
Moisturizes the skin
Witch hazel leaves hydrating and moisturizing effects on the skin. It is also found to be effective in treating skin inflammation, skin injuries, and dermatitis.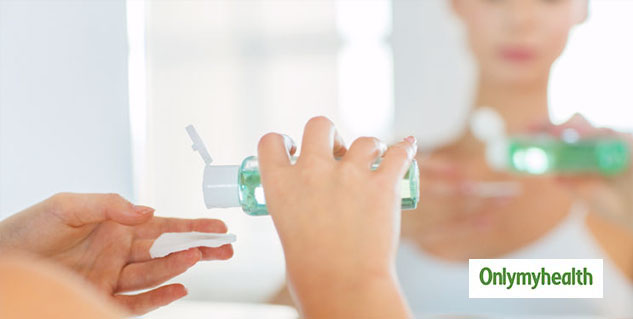 Apart from the aforesaid benefits, here are some additional benefits:
Protects the skin against free radicals
Shields skin from harmful UV rays
Prevent fungal and bacterial growth on the skin
Witch hazel is good to treat mild to a moderate acne conditions. People who have cystic acne or hormonal acne must consult a dermatologist for complete treatment.
Also Read: Moong Dal Face Pack For Soft and Glowy Skin
Using Witch Hazel On Skin
Unlike essential oils, this is extremely mild on your skin and can be applied daily. Buy Witch Hazel Water From Amazon Here are some ways to include witch hazel in your skincare regime:
Skin Toner
You Need: Witch hazel extract and cotton pad
Cleanse your face and wipe it using a clean towel.
Take a cotton pad and pour a few drops of witch hazel liquid.
Place the pad on the acne-affected area and let it dry.
Apply your regular face cream after that.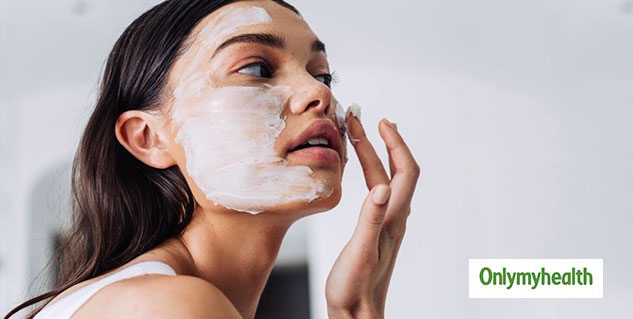 Face Mask
You Need: Witch hazel extracts, honey and fullers earth
Mix all the ingredients in a bowl to form a thick consistency.
Apply the mask on your face and let it dry.
Wash it off with lukewarm water.
Cooling Gel
You Need: Aloe Vera gel and Witch hazel extracts
Mix aloe vera gel and witch hazel extract together.
Apply this on your face and massage in gentle circular strokes.
Read more such articles in Skin Care