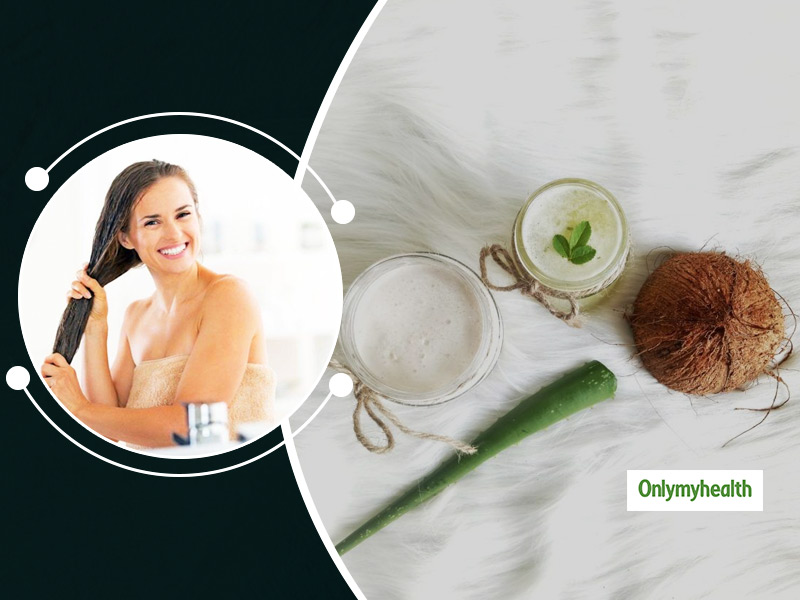 Spa-Like Treatment At Home: The lockdown due to the COVID pandemic has been hard on all of us. While everyone is trying their best to maintain hygiene and continue social distancing, it is the constant staying indoors and now coupled with the monsoon humidity, that does impact the texture of one's hair. Despite the opening of salons, it is natural for people to think a million times before making an appointment. But, if it is the only hair that needs to be fixed or is wanting a nice spa-like treatment, then why not give one at home. Since ages, we have been using coconut oil for keeping our hair soft, healthy and lively. But did you know how coconut oil can also be mixed with aloe vera for that extra goodness to the hair?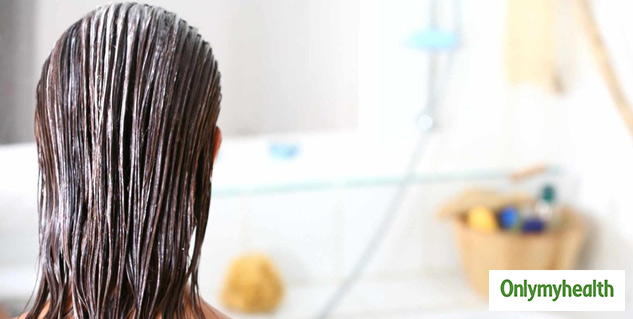 Also Read: Busting 5 Curly Hair Myths That Might Be Damaging Your Hair
We all know what coconut oil does to the hair, but what we need to know here is how aloe vera is not just a skin element but also a haircare booster too (aloe vera benefits for hair):
Aloe vera helps hair grow.
The use of aloe vera reduces dandruff.
Aloe vera retains moisture in the hair.
It also reduces itching in the scalp.
Removes stickiness in the scalp and makes hair more shiny and lively. Watch this video to know other ways to treat sweaty scalp:
Hair experts from the hair care brand Parachute Advansed, are here to share their secret hair mask, with aloe vera enriched coconut oil at the comfort of your home.
DIY: How To Stop Hair Fall With The Miracle Hair mask
In a small bowl heat(warm) some Parachute Advansed Aloe Vera Enriched Coconut Hair Oil. (You can also make this oil at home with aloe vera and plain coconut oil). To this, add the juice of 1 lemon and 2 tablespoons of honey. Mix this thoroughly. Massage it gently through the lengths of your hair and scalp. Coconut oil penetrates 10x deeper than any other hair oil and this along with the miracle conditioning ingredient 'Aloe Vera' makes it the most powerful ingredient combination for hair. Next, steam your hair or wrap it in a hot towel for 20 to 30 minutes. Wash off the hair mask with a mild cleansing solution. Let your hair air dry or use a hair drier with the cold setting. Voila! Softer, shinier and healthier hair instantly! While the Parachute Advansed Aloe Vera Enriched Coconut Hair Oil will bring softness and nourishment to your hair, thus making them more manageable, the lemon and honey will bring some shine to dull hair. Use this hair mask once every 10 days to see visible results over time. Benefits of using aloe vera encriched coconut oil: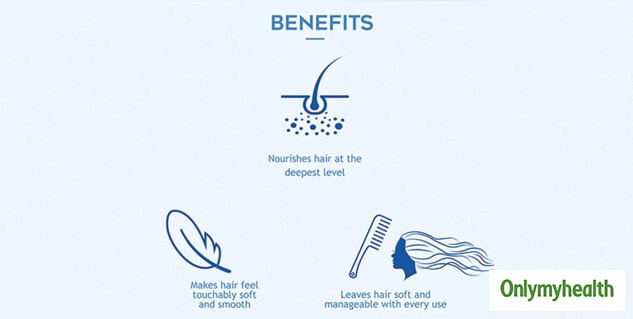 Also Read: 6 Ways to Thicken your Eyebrows Naturally With Aloe Vera
RESULT: The nourishment of coconut along with the conditioning properties of aloe vera make the perfect pair to make your hair so healthy and soft that you will keep touching them. Coconut hair oil enriched with the benefits of aloe vera is a must-have in your hair care routine for soft and healthy hair that is irresistible to touch. Parachute Advansed Aloe Vera Enriched Coconut Hair Oil is a secret miracle worker that provides a long-term solution by repairing frizzy and dull or dry hair.
Read more articles on Home Remedies