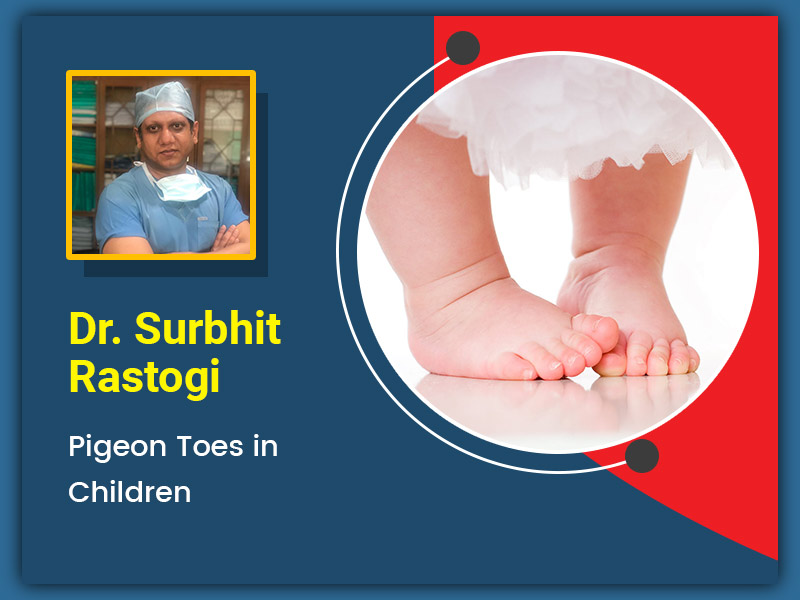 Generally, we walk with our toes outwards but some children are seen walking with their toes pointed inwards. Sometimes, parents neglect this as a childish act but this could be the initial sign of some serious concern. The term given to this condition is pigeon toeing. As per Dr. Surbhit Rastogi, Consultant Paediatric Orthopaedic Surgeon, Indian Spinal Injuries Centre, New Delhi, pigeon toes are more commonly seen in children than in adults and in most of the cases it is cured before they become teenagers.
What is Pigeon Toeing?
It is a health condition commonly known as pigeon toes or paediatric intoeing gait and can happen when they are either walking or running. If a child is pigeon-toed, it does not necessarily mean there is something wrong with the feet. The good news is, in most of the cases, pigeon toes get resolve spontaneously with growth and rarely persist into adult life. However, if the problem continues beyond the age of 8 years, it may signify a deeper, a more complex problem and may need a specialist's help. The condition can affect one or both feet and often develops in the womb or due to genetic anomalies. Children with this condition do not usually feel any pain but may experience frequent falls.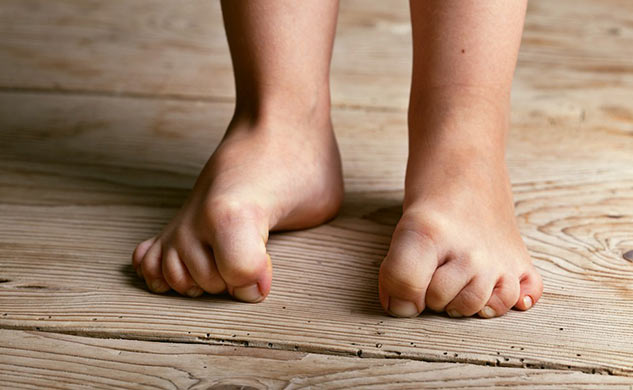 Also Read: What Is Genetic Testing and Why It Is Important?
Treatment of Pigeon Toes
There are few situations in which treatment is necessary-
1) Rigid Metatarsus Adductus - includes a spectrum of disorders ranging from benign resolving flexible form to rigid deformity. Fortunately, 90% resolve spontaneously, especially the flexible forms that are due to intrauterine malposition.
2) Persistent severe tibial medial torsion after the age of 8 years may be corrected by a supra malleolar tibial rotational osteotomy. Since the tibia normally rotates with time, tibial medial torsion may improve spontaneously.
3) Persistent severe femoral anteversion of more than 50 degrees after the age of 8 years may justify correction.
4) Presence of significant functional and/or cosmetic deformity
5) Thigh-Foot angle greater than 3 standard deviations beyond the means i.e. medial torsion of greater than 15 degrees.
The management of rotational problems/in-toeing gait has been controversial. Physicians were polarized. The interventionists treated children with shoe modifications, braces, exercises and sometimes by operative corrective surgeries. The non-interventionists insisted the child should be left alone.
Recent studies suggest that most problems resolve spontaneously, common interventions such as shoe modifications are ineffective, the severe persistent deformity may produce disability and operative correction in the rare situation of persistent deformity a disability is justified.
Also Read: Why Kids Soil Themselves? Know About Encopresis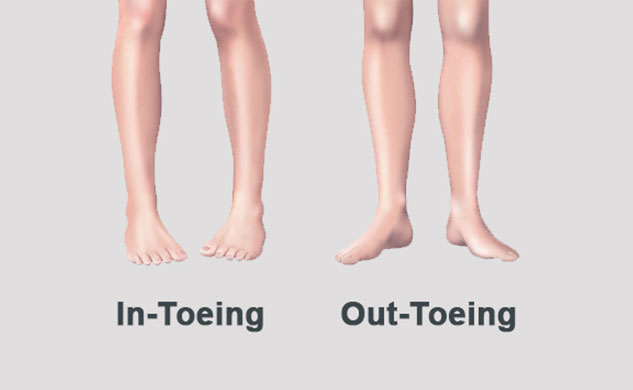 How to manage children with pigeon toes?
Most children should be managed by observation only. The greatest challenge for management is dealing with the family. In our society of perceived medical miracles, management by simple observation is often readily not accepted. To overcome the innate parental need to do something, several steps are necessary. These steps include a careful evaluation of the child, explanation of the findings, reassurance about the future and an offer to provide follow-up care. In answering the question 'Whom to treat?', only rarely the Orthopaedist treat the child. We must usually manage the mother's and always the grandmother's concerns.
Read More Articles in Children's Health